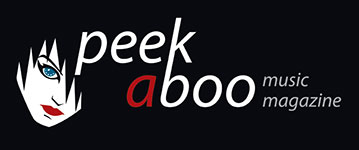 like this article review

---
WHISPERING SONS
BLACK EASTER 2016
Article
04/02/2016, Didier BECU
---
The second edition of Black Easter in Antwerp includes many post-punk bands. She Past Away, Lebanon Hanover, Les Panties, Organic, but also the Belgian band Whispering Sons.

A few months ago we wre hopeful, but we could hardly imagine that today it wouldn't be necessary to introduce these youngstersfrom Belgium today. Since Endless Party was released on Wool-E, everything went quickly. Previously, the name was barely known, but due to many brilliant gigs, the name of this band from Limburg spread like a wildfire.
As we write this, the band is hoping to be selected for the finals of the Rock Rally (Belgium's most important rock contest). Stijn Meuris, who is a very influential rock journalist and musician in Belgium, compares front woman Fenne Kuppens with Siouxsie and Nico.

Fenne's chilling voice is indeed the trump card of this band, but also the cold wave sound makes Whispering Sons an unique band in Belgium. They do not wear any eyeliner or smear soap in their hair, but they sound like Robert Smith must have felt when he wrote One Hundred Years.

Whispering Sons plays at Black Easter on Saturday, 26th of March.
Didier BECU
04/02/2016
---
De tweede editie van Black Easter is dit jaar zonder meer postpunkgetint. She Past Away, Lebanon Hanover, Les Panties, Organic, maar ook Whispering Sons is van de partij.

Een paar maanden geleden waren we vol hoop, maar we konden ons amper inbeelden dat we deze jonge wolven vandaag niet meer hoeven voor te stellen. Sinds Endless Party op Wool-E Tapes verscheen, kwam alles in een immense stroomversnelling terecht. Voorheen was hun naam amper bekend, maar dankzij een resem schitterende optredens verspreidde de naam van deze Limburgse band zich als een lopend vuurtje.
Terwijl we dit schrijven dingt de band mee naar een plaatsje in de finale van de Rock Rally. Presentator Stijn Meuris (jawel!) is ondertussen diep onder de indruk en vergeleek frontvrouw Fenne Kuppens met Siouxsie en Nico. Fennes ijzingwekkende stem is inderdaad de troef van deze band, maar ook het coldwavegeluid maakt van Whispering Sons een unieke band in België. Niemand heeft eyeliner of smeert zeep in zijn haar, maar het klinkt wel zoals Robert Smith zich wellicht voelde toen hij One Hundred Years componeerde.
Whisperingt Sons staat zaterdag 26 maart in de Zappa, wie weet kijken we dan wel naar een Rock Rally-finalist!
Didier BECU
04/02/2016
---