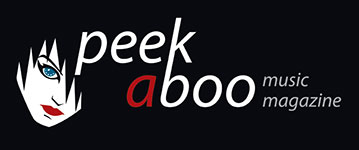 like this cassette review

---
WHISPERING SONS
Endless Party
Music
•
Cassette
Post Punk
•
Shoegaze
[92/100]

Wool-E Tapes
22/12/2015, Didier BECU
---
The best thing that can happen to a band is that it acquires its reputation by word-of-mouth advertising. And yes, if in recent times one Belgian band succeed to do so, then that is undoubtedly the Limburg post-punk band Whispering Sons. Everyone has some post-punk legend in mind to compare this quintet with, but the final conclusion remains the same: everyone is deeply impressed!
Their demo got many good reviews on several music sites, and now Endless Party is released as a tape on Wool-E-Tapes. Six raw post-punk songs in which you hear shoegaze guitars and cold wave drums that seem to come from Laurence Tolhurst, even if it is Sander Pelsmaekers who plays them.
Opener Shadow is a winner. A song with an 80's sound that not even sounds retro, guitar sounds packed in melancholy. You hear the wistful sounds of Echo & The Bunnymen and the guitars of Comsat Angels. The delicious lament by Fenne Kuppens grabs you by the neck. Midlife is another post-punk blast, but the real beauty is yet to come! We do respect for tape releases, but it is strange that a world song like Time "only" lands on a tape. The track hosts the finest sounds of early And Also The Trees, Modern Eon and also some White Lies. Brilliant, as we simply can't find another word! The Night is again an energetic song, but the Whispering Sons' pearls seem to be the slower songs. Insights sounds pretty dramatic, Fenne's typical voice is surrounded by a wall of sound that is created by the guitar lines of Kobe, the cold bass sound of Lander Paesen and the doomy keyboards by Sander Hermans. The tape finishes with The Wall that sounds as good as, say, Modern English.
Yes, there is no shortage of names to compare Whispering Sons with. And actually, it is totally unnecessary: Whispering Sons is the only name that matters! Hearing is believing!
Didier BECU
22/12/2015
---
Het beste wat een band kan overkomen is dat hij naambekendheid verwerft door mond-tot-mondreclame. En jawel, als er recent één Vlaamse band daar gebruik van heeft gemaakt dan is dat ongetwijfeld de Limburgse postpunkformatie Whispering Sons. Iedereen heeft wel één of andere postpunklegende in gedachten om dit vijftal mee te vergelijken, maar de eindconclusie blijft steevast dezelfde: men is diep onder de indruk!

Na een demo die tal van goede besprekingen kreeg op diverse muzieksites, is er nu Endless Party, de taperelease op Wool-E-Tapes. Zes rauwe postpunksongs waarin je ook shoegazegitaren hoort en de ijskoude coldwavedrums die wel van Laurence Tolhurst lijken te komen, ook al is het Sander Pelsmaekers die achter de drumkit zit.

Met opener Shadow is het meteen raak. Een nummer met een 80's geluid dat niet eens retro klinkt, gitaargeweld verpakt in melancholie. Je hoort er de weemoed van Echo & The Bunnymen en de gitaren van Comsat Angels in. De heerlijke klaagzang van Fenne Kuppens heeft ons meteen bij het nekvel. Midlife is alweer zo'n postpunkknaller, maar de echte pracht moet nog komen! We hebben wel respect voor tapereleases, toch is het vreemd dat een wereldnummer als Time "slechts" op een tape belandt. Het nummer herbergt het mooiste van de vroegere And Also The Trees, Modern Eon en voor ons part ook White Lies. Briljant, een ander woord kunnen we echt niet verzinnen! The Night is opnieuw een energieke song, maar de parels vind je bij Whispering Sons in de tragere nummers. Insights klinkt dramatisch mooi, Fennes typische stem wordt omringd door een geluidsmuur van de gitaar van Kobe Lijnen, de kille bas van Lander Paesen en de doomy keyboards van Sander Hermans. De tape wordt mooi afgesloten door The Wall dat net zo lekker klinkt als pakweg Modern English.
Jawel, aan namen is er geen gebrek om Whispering Sons mee te vergelijken. En eigenlijk zijn die volstrekt overbodig: Whispering Sons is uiteindelijk de enige naam die telt! Horen is geloven!
Didier BECU
22/12/2015
---