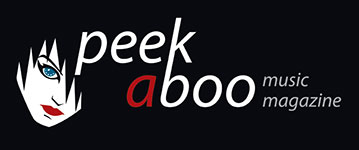 like this concert review
---
END OF THE DREAM
Roeslare, De Verlichte Geest (19/12/2015)
Concert
power metal
•
Symphonic Metal
21/12/2015, Ruben SAEY
---
Almost exactly two years after End Of The Dream played a first gig in Overpelt, this symphonic metal band of 's-Hertogenbosch (Netherlands) is the support act of the Winter Tour 2015 by Liv Kristine.
Despite the fact that this band still is relatively unknown in Belgium (that probably will change from now on), De Verlichte Geest (name of the venue-ed.) already was filled with inquisitive metalheads. It is not such an obvious thing to open a night like this, because a support act is also responsible for creating the right atmosphere. The End Of The Dream surely was pleased with the fact that some interested people were waiting to see them. The lights in the hall went out and the green light behind the stage went on: the launch of a very passionate gig. The band entered the stage, confident and full of energy, and that attitude caused many enthusiastic reactions from the public.
The set began with the classical piano sounds of Colder, but quickly the tight synchronous rhythm of the drums and the guitar took over. The nice thing about a venue like De Verlichte Geest is that there is no huge space between the band and the audience, as you really become a part of the live atmosphere.
All eyes were focused on front woman Micky Huijsmans, who enjoyed the attention. In this way she was able to control the public with all kinds of directional clues. Their debut album All I Am (March 2014) sounds promising, The public anxiously waited if she was able to perform her vocals on stage just as good as on record. From the first moment on, Micky took away all doubts. Talking about good quality!
There was a vivid interaction between the band and the audience. After each song, you could notice that people were enthusiastic, and it's clear why! End Of The Dream is not just another female fronted metal band. Of course there's that excellent angelic voice by Micky Huijsmans, but the band is more than that! At least as important are the sublime guitars by Armen Shamelian and Robin van Ekeren, the deep bass by Tim van den Hooven and the sledgehammer-like drumming by Pim Geeraerts.
The set was very diverse and contained five songs from the debut album. Because of the varied choice of songs, we could hear the surprising rhythms and tempo changes of composer Armen Shamelian which give the music an extra touch. We heard pure power metal in Colder , while Follow The Angels is more opera metal in which we hear what Micky is capable of. Away was more doom metal, while the beautiful ballad Collide leads us to their most brilliant tune: Shadows Embrace. This song starts as pure goth metal, but through the quirky structures and tempo changes we get an individual showcase of all the musicians' capabilities. A perfect ending of a brilliant (but way too short) gig. End Of The Dream deserves our support and they're certainly a band to keep an eye on.
Livefoto's: Tania Devroe
Ruben SAEY
21/12/2015
---
Bijna exact twee jaar na het allereerste optreden in Overpelt, verzorgt de uit 's-Hertogenbosch (Nederland) afkomstige symfonische metalband End Of The Dream het voorprogramma van de Wintertour 2015 van Liv Kristine.
Ondanks het feit dat deze band in België nog vrij onbekend is (daar zal na vanavond wel verandering in komen) was De Verlichte Geest in Roeselare toch al aardig gevuld met nieuwsgierige metalheads. Een avond als deze openen lijkt me niet zo evident, want als eerste band van de avond bepaal je ook de opbouw van de sfeer mee. Het moet End Of The Dream dan ook deugd hebben gedaan, dat er vanaf het begin aardig wat volk stond te wachten. De lichten in de zaal werden gedimd en het groene licht achter het podium ging aan, meteen het startsein voor een heel gedreven optreden. Vol zelfvertrouwen en energie stapte de band het podium op, wat voor menig enthousiaste reacties bij het publiek zorgde.

De set begon met de vrij klassieke pianoklanken van Colder, maar die werden vlug door het strakke synchrone ritme van drums en gitaar vervangen, waarna de groep meteen alle registers opentrok. Het leuke aan een zaal als De Verlichte Geest is dat je echt dicht bij het podium kan staan, en zo heel nauw bij het concert wordt betrokken.
Alle ogen waren dan ook op frontvrouw Micky Huijsmans gericht, die van deze aandacht genoot en zo het publiek met allerlei gerichte aanwijzingen kon aansturen. Hun debuutalbum All I Am dat eerder in maart 2014 uitkwam, klinkt alvast veelbelovend, en dus werd er vol spanning afgewacht hoe ze deze vocalen live zou brengen. Vanaf het eerste moment nam Micky alle twijfels weg. Vol zelfvertrouwen en overgave bewees de zangeres dat wat je op het album hoort ook zo op een podium wordt gebracht. Een goede eigenschap!
Dat de groep vol vertrouwen stond te spelen was ook te merken aan het de fijne interactie met het publiek. Applaus en gefluit na elk nummer waren dan ook uitbundig en terecht. Dat de groep niet de zoveelste female fronted metalband is, kon je vanavond goed merken. De snijdende gitaren van Armen Shamelian en Robin van Ekeren, de diepe bas van Tim van den Hooven en de mokerslagen en schitterende drumsolo's van Pim Geeraerts, zijn minstens even belangrijk als de uitstekende engelachtige stem van Micky Huijsmans.
Er werd een gevarieerde set gespeeld met vijf songs uit het debuutalbum. Op deze manier kwamen de verrassende ritmes en tempowisselingen van componist Arman Shamelian (trouwens een mooi visitekaartje voor de band) volledig aan bod. Een korte set met toch voldoende variatie: van echte powermetal zoals in Colder tot het wat meer operametal-achtige Follow The Angels, waarin Micky echt kan laten horen waartoe ze in staat is: het meer naar doom neigende Away om zo via de mooie ballade Collide te eindigen met (de voor mij meest geniale compositie) Shadows Embrace, Dit nummer begint als een onvervalste gothmetalsong en via allerlei eigenzinnige structuren en tempowissels evolueert het naar een compositie waarop alle muzikanten individueel mooi aan bod komen. Een meer dan waardige afsluiter van een geslaagd (en veel te kort) optreden. Deze band verdient alle steun en is zeker eentje om in de toekomst in de gaten te houden.
Livefoto's: Tania Devroe
Ruben SAEY
21/12/2015
---
---