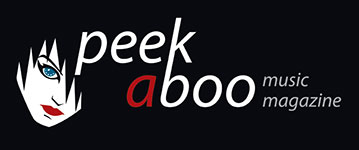 like this cd review
---
ELFERYA
Eden's Fall
Music
•
CD
Symphonic Metal
[72/100]

Self-released
09/12/2016, Didier BECU
---
It is definitely not easy for a symphonic metal band to be original with female vocals. Even if it is done well, names like Xandria, Epica, Delain or Nightwish always will be haunting your head. The Swiss band Elferya is one of those bands, but that does not mean you won't find any good CD in this genre. At the contrary, anyone who is fond of heavy, melodic metal in which a woman's voice plays the starring role, will enjoy this debut. The band is around for seven years now, but it was only since singer Melody Dylem joined that everything fell into momentum. And she's not just someone, because Melody worked with Phil Collins (yes, that Phil Collins!).
It's almost an obligation, but also Eden's Fall opens with an instrumental intro. Ideal to get into the atmosphere, as they say. With All My Love shows where this Swiss band stands for: symphonic metal with strong female vocals.
Ghost Of Mary is bombastic, even a bit pompous, but thanks to the magical keyboards of Lionel Blanc, the song stands. The Dreamcatcher is a lovely song in which we hear the superb violin by Mathilde Sonney and drums by Greg Turini. In the deafening Toys Of A Modern Man, Valery Veings gets the opportunity to show what he can do with a guitar.
Across The Earth is another instrumental song that sounds astounding, while Alone With You is a ballad for the campfire, although we prefer Close Your Eyes that end this CD in a perfect way.
Elferya certainly is not an original album, but a very solid one that will please the fans of the genre.
Didier BECU
09/12/2016
---
Het is beslist geen pretje om als symfonische metalband origineel te zijn met vrouwelijke vocalen. Hoe goed je het ook doet, namen als Xandria, Epica, Delain of Nightwish zullen altijd wel boven je hoofd blijven spoken. Ook de zeskoppige Zwitserse band Elferya ontsnapt daar niet aan. Dat betekent evenwel niet dat er geen degelijke cd's meer in het genre worden gemaakt. Integendeel, wie verzot is op stevige, melodieuze metal met een vrouwenstem in de hoofdrol, zal van dit debuut volop genieten. De band is al zeven jaar bezig, maar het is vooral sinds de toetreding van zangeres Melody Dylem dat alles in een stroomversnelling terecht is gekomen. Ze is niet zo maar de eerste de beste, want ze werkte eerder met Phil Collins (jawel, die Phil Collins!).
Het is bijna een plicht, maar ook Eden's Fall opent met een instrumentale intro. Ideaal om in de sfeer te komen, zoals dat heet. With All My Love toont meteen waar deze Zwitserse band voor staat: symfonische metal met vrouwelijke stemmen.
Ghost Of Mary is bombastisch, zelfs wat pompeus, maar dankzij de sprookjesachtige keyboards van Lionel Blanc blijft het allemaal mooi overeind. The Dreamcatcher is één van de beste nummers op dit leuke debuut waarop zowel het knappe vioolwerk van Mathilde Sonney als de stevige drums van Greg Turini mooi in de verf worden gezet. Op het vrij oorverdovende Toys Of A Modern Man krijgt Valery Veings uitgebreid de mogelijkheid om te tonen wat hij met een gitaar kan.
Across The Earth is ook een instrumentale song die ronduit verbluffend klinkt, terwijl Alone With You de ballade voor het kampvuur is, hoewel we toch de voorkeur geven aan het nog mooiere Close Your Eyes dat deze cd op een waardige wijze afsluit.
Elferya is zeker geen originele plaat, wel oerdegelijk en eentje die de fans van het genre zal doen likkebaarden.
Didier BECU
09/12/2016
---