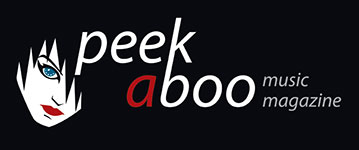 like this digital review
---
JUSSKA
Tsuki (EP)
Music
•
Digital
Metal
•
Prog Rock
[85/100]

Prog Sphere Promotions
09/12/2016, Wim GUILLEMYN
---
Jusska is the brainchild of guitarist Leander Verheyen, who also plays in Bear and Atmospheres. Iasson Passaris was a perfect companion to add melody and vocals to his project.
The aim is to release three EP's during three semesters. First, they released L'Homme de L'Ombre (Summer), and now there's part two: Tsuki (Winter). In the spring, a third EP will be released. For Tsuki they got the collaboration of drummer Mike Malyan, who used to be in Monunements & Disperse.
The songs on this EP go more in the direction of progressive rock and metal than the tracks we heard on L'Homme de L'Ombre. The grooves are still there, but they have become more complex. The sound of this EP also has more variety and melody. The guitar work is superb and the drums lift the songs to a higher level. Three fairly short songs of three to five minutes. Limbo is a gem: magnificent guitar playing and a nice bass to open the song. The vocals are at times quite melancholic. Cascade and Geisha are of the same level.
This EP shows a real evolution in their work which is already of a fairly high level. I wonder what they have to offer next time.
Wim GUILLEMYN
09/12/2016
---
Jusska is het geesteskind van gitarist Leander Verheyen, die ook bij Bear en Atmospheres zit. In Iasson Passaris vond hij de geschikte kompaan om melodie en zang aan zijn project toe te voegen.
Het opzet is om gedurende drie semesters telkens één ep uit te brengen. We kregen al L' Homme de L' Ombre (Summer). Nu is er deel twee: Tsuki (Winter) en in de lente komt nog een derde luik uit. Voor Tsuki trokken ze niemand minder dan drummer Mike Malyan (ex-Monunements & Disperse) aan.
De songs op deze ep gaan nog iets meer in de richting van progressieve rock en metal dan de tracks die we op L' Homme de L' Ombre hoorden. De grooves zijn gebleven, maar ze zijn complexer geworden. De sound van deze ep vertoont ook meer variatie en melodie dan de vorige. Het gitaarwerk is wederom schitterend en de drums tillen de songs naar een hoger niveau. De zang heeft een episch gehalte. Drie vrij korte (tussen drie en vijf minuten) songs dus, en wat mij betreft mochten het er gerust wat meer geweest zijn. Limbo is een pareltje: magnifiek gitaarspel en een vette bas openen de song. De zang is bij momenten vrij melancholisch en tevens stevig. De drums lijmen alles mooi tezamen. Cascade en Geisha zijn van hetzelfde niveau.
Deze ep toont evolutie in werk dat nu toch al een vrij hoog niveau haalt. Ik ben benieuwd naar wat de derde ep ons te bieden heeft.
Wim GUILLEMYN
09/12/2016
---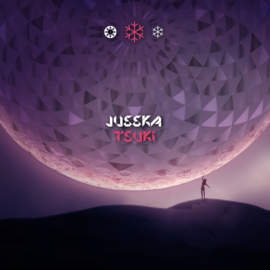 ---