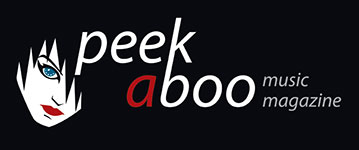 like this cd review
---
NOSOUND
Scintilla
Music
•
CD
Pop
•
Prog
•
Prog Rock
[78/100]

Kscope
11/12/2016, Wim GUILLEMYN
---
Scintilla is the fifth album by the Italian Nosound. It includes a guest appearance by Vincent Cavanagh (Anathema) in The Perfect Wife and In Celebration of Life. It is an advantage of being part of the Kscope family, isn't it? But the cooperation is not so surprising, as both bands have similar musical intrests. But the cooperation is not explicit. The voice and the guitar solo in In Celebration of Life may be attributed to Cavanagh. They provide the climax that the song deserves.
The tracks are all nicely detailed and they contain nice keys, bass, percussion and strings. A good example is Last Lunch, which, more than the music of Anathema and Porcupine Tree, sounds as progressive pop. Sogno e Incendio is sung in Italian and sounds quite pathetic. Halfway through the song we hear a Pink Floyd-like guitar. Personally, I would have preferred English lyrics here. But it is the most progressive song on the album.
Nosound has made an excellent album that sounds nice and good. Sometimes the production lacks a bit of depth, which has a negative influence on the songs. but that is our only negative comment about Scintilla.
Wim GUILLEMYN
11/12/2016
---
Scintilla is het vijfde album van het Italiaanse Nosound en bevat o.a. een bijdrage van Vincent Cavanagh (Anathema) in The Perfect Wife en In Celebration of Life. Een voordeel van deel uit te maken van de Kscope-familie, denk ik dan zo. Maar de samenwerking is daarnaast ook wel een beetje logisch aangezien beide bands min of meer in dezelfde muzikale vijver vissen. Maar de samenwerking is niet nadrukkelijk. Het stemgeluid en de gitaarsolo op In Celebration of Life zouden inderdaad van Canvanagh kunnen zijn. Ze geven de song in elk geval de climax die hij verdient.
De tracks zijn allemaal mooi uitgewerkt en bevatten leuke keys, baswerk, percussie en strijkers. Een mooi voorbeeld is Last Lunch, dat meer dan de muziek van Anathema en Porcupine Tree als progressieve pop klinkt Tree. Sogno e Incendio wordt in het Italiaans gezongen en klinkt daardoor nogal pathetisch. Halfweg wordt de song onderbroken door een Pink Floyd-achtige gitaarsolo. Persoonlijk had ik deze track liever in het Engels gehoord, maar als song is hij zowat de meest progressieve van het album.
Met Scintilla heeft Nosound een prima album gemaakt dat mooi en goed klinkt. Hier en daar zou een beetje meer diepgang - via de productie - de songs ten goede komen, want nu klinkt het geheel wat te braaf. Nu en dan mocht er een weerhaakje aan de muziek zitten, maar voor de rest valt er weinig negatiefs te zeggen over Scintilla.
Wim GUILLEMYN
11/12/2016
---