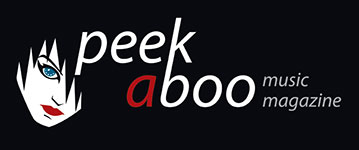 like this concert review
---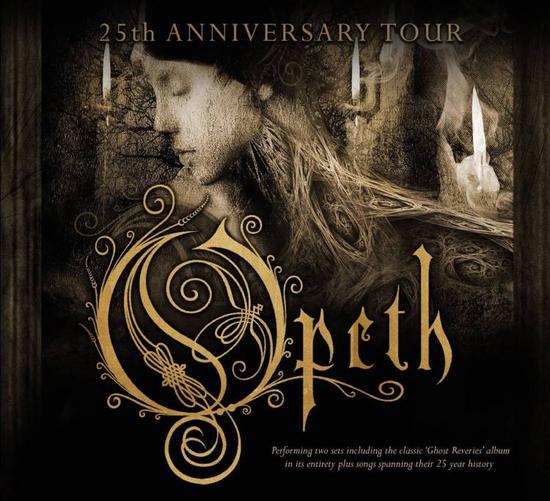 OPETH
Brussels, AB (15/10/2015)
Concert
Metal
•
Prog
19/10/2015, Wim GUILLEMYN
---
For the third time in as many years, I went to the AB to see Opeth. Still with excitement, because Opeth stands for quality and as a bonus you'll know that they will play Ghost Reveries, and a set that includes their greatest hits.

Ghost Reveries is for several reasons an excellent choice for a jubilee tour. Firstbecause the album has all the elements of Opeth: the grunts and clean vocals, the metal and prog influences, epic and acoustic parts. Furthermore, it is just a respected record by both critics and fans.

I noticed a lot of excitement during the Ghost Reveries set, especially during Beneath the Mire and of course The Grand Conjuration: a classic that is played with an apparent ease, although the calmer Isolation Years also appealed to the audience. Frontman Akerfeldt was as always ironic and nonchalant.

The second part of the show began with two songs from their latest, and very good album Pale Communion. Eternal Rains and Cups of Eternity are two songs that are always good on stage. With The Leper Affinity, To Rid The Disease, I Feel the Dark, Voice of Treason and Master's Apprentices we got a small selection of their oeuvre

In addition, the band did some crazy things with Freebird by Lynyrd Skynyrd, and of course there had to be a joke about Brussels waffles.

The encore was The Lotus Eater which finished off a wonderful evening. It was not a complete overview of 25 years Opeth, because no songs were played from the first four albums, but the set list was well balanced. I wonder how they evolve on the next album. Opeth showed in Brussels that they are still at the top of the prog metal scene alongside bands like Porcupine Tree and Dream Theater.
Wim GUILLEMYN
19/10/2015
---
Voor de derde keer in evenveel jaar jaren was ik naar de AB afgezakt om Opeth aan het werk te zien. Nog steeds met opwinding, want Opeth staat garant voor kwaliteit en als bonus weet je dat ze Ghost Reveries integraal zullen spelen, en een set die bestaat uit hun grootste hits.

Ghost Reveries is om verschillende redenen een uitstekende keuze voor een jubileumtoer.In de eerste plaats omdat het album alle elementen van Opeth bevat: de grunts en de cleane vocalen, de metal en de proginvloeden, de epische en akoestische stukken. Daarnaast is het gewoon een gerespecteerde plaat, zowel bij de critici als bij de fans.
Jammer dat we het openingsstuk van de show moesten missen wegens de nodige verkeersproblemen in Brussel. Sedert het nieuwe verkeersplan zijn de tunnels echt te vermijden. Maar geen gezeur, want de concerthal was heel goed gevuld en zo goed als uitverkocht. Wat meteen opviel was dat het geluid ook weer perfect was. Tijdens elke song werden mooie visuals op drie videoschermen geprojecteerd. Voeg daarbij een mooie lichtshow en de kandelaars op het podium en je weet dat het niet meer stuk kon!
Ik merkte vooral veel opwinding tijdens de Ghost Reveries-set, vooral tijdens Beneath the Mire en natuurlijk The Grand Conjuration: een klassieker die gespeeld wordt met een schijnbaar gemak, ofschoon ook het kalmere Isolation Years het publiek kon bekoren. Frontman Akerfeldt was zoals steeds weer ironisch en nonchalant.
Het tweede luik van de show begon met twee nummers uit hun laatste, en erg goede album Pale Communion. Eternal Rains en Cups of Eternity zijn twee songs die het live altijd goed doen. Met The Leper Affinity, To Rid The Disease, I Feel the Dark, Voice of Treason en Master's Apprentices kregen we een kleine selectie uit hun oeuvre. De visuals sloten telkens aan bij de songs en linkten met de desbetreffende albums. Ook werd tussen de hoofdsongs nu en dan gerefereerd naar andere nummers zoals The Drapery Falls, Shine on You, Harvest… Daarnaast werd er wat gek gedaan over Freebird van Lynyrd Skynyrd en moest er natuurlijk een grapje over Brusselse waffels worden gemaakt.
Het bisnummer werd The Lotus Eater, dat een prachtige avond afrondde. Het werd geen compleet overzicht van 25 jaar Opeth, want er werden geen nummers uit de eerste vier albums gespeeld, maar toch was de setlist goed gebalanceerd. Ik ben benieuwd hoe ze evolueren op een volgend album. Opeth toonde dat het nog steeds aan de top van de prog metal scene staat, naast bands als Porcupine Tree of Dream Theater.
Wim GUILLEMYN
19/10/2015
---