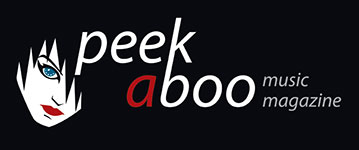 like this cd review
---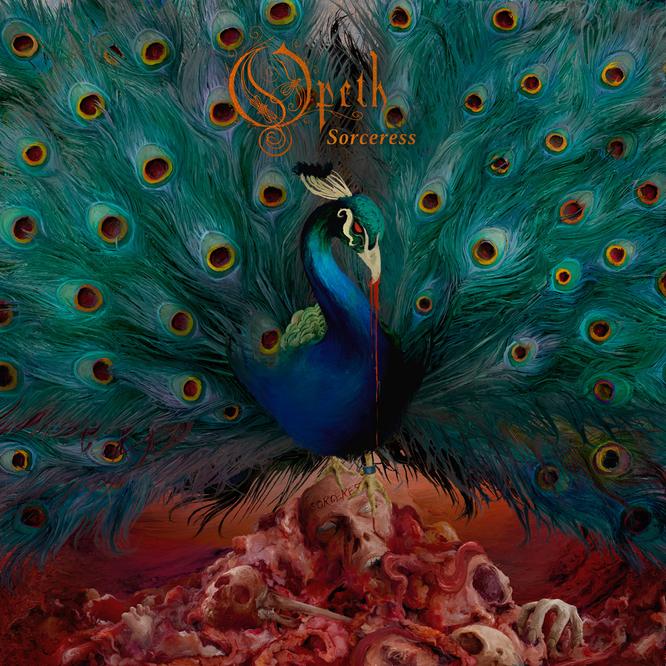 OPETH
Sorceress
Music
•
CD
Prog Rock
•
progressive metal
[90/100]

Nuclear Blast
11/12/2016, Wim GUILLEMYN
---
If you are interested in Opeth, you will know that the bandhas taken a different path since Heritage: Akerfeldt went prog rock. Heritage was a difficult album and Pale Communion was certainly a very strong one. Whether or not you like the change of course, it's a fact that the musical quality is still tthe same. After the Ghost Reveries - Revisited tour for where Akerfeldt revisited the old sound again (an encore for the fans?), there is now again a new album as a continuation of Pale Communion.
On the colorful cover a peacock stares at us. A big difference with the dark covers of the past. But in fact it is standing on a swarm of bodies. The barbs remain. At first listen I was slightly disappointed. Everything sounds a bit ordinary. I will immediately add on that the album grows with every spin. That ordinary is explainable: the songs are less complex than on the previous albums and there is a greater focus on emotion and warmth instead of antics. The surprises in the songs are different too. For example, the opener Persephone is a warm and classic instrumental song that stops where you expect things will evolve and expand. The main tracks on this album include Sorceress, The Wilde Flowers and Strange Brew: all more classic prog rock tracks.
Sorceress has a great riff that sounds greasy and towing. Moreover, there is the excellent and catchy singing of Akerfeldt: a first peak. The song sounds pretty straight forward, but the genius is subtly woven into it. Sorceress 2 has little in common with previous track. It is a slow acoustic song that sounds quite psychedelic and Pink Floyd-like. The Wilde Flowers is pure prog rock with lots of rhythm changes, organs, a catchy chorus and a great riff. Strange Brew is a combination of acousticand rock passages. Strings and percussion give The Seventh Sojourn an Eastern vibe. You expectrock guitars or rhythm changes, but none of this, the track is kept small near the end. A Fleeting Glance begins a bit like Persephone: classic and warm and sonds more like a normal song afterwards. The guitars sound perfect and full of emotion. Persephone (Slight Return) closes the album with a short and instrumental piano piece.
Sorceress is like the cover: colorful, warm and rich in emotions with an occasional hook in the music. Akerfeldt explores the capabilities of the prog rock genre, wit an interesting and richly layered album as a result. The vocals are clean and with a lot of feeling. For me Sorceress is different, but of the same level as Pale Communion. Fans of the genre can buy it with their eyes closed. This is an album from the highest level.
Wim GUILLEMYN
11/12/2016
---
Wie Opeth een beetje volgt die weet dat het sinds Heritage een andere weg is ingeslagen en dat Akerfeldt het pad van de progrock heeft gekozen. Heritage was een moeilijk en Pale Communion was zeker en vast een heel sterk album. Of je de koerswijziging al dan niet leuk vindt, het blijft wel een feit dat de muzikale kwaliteit is gebleven. Na de Ghost Reveries - Revisited tournee waarvoor Akerfeldt het oude geluid nog eens opviste (een toegift aan de fans?) is er nu een nieuw album dat verder gaat waar Pale Communion stopte.
Op de kleurrijke cover staat een pauw die ons aanstaart. Een groot verschil met de donkere covers uit het verleden. Bij nader toezien blijkt het om een berg lijken en kadavers te gaan. De weerhaakjes zijn dus gebleven. Tijdens de eerste beluistering was ik een beetje ontgoocheld. Alles klonk wat gewoontjes. Ik zal er meteen aan toevoegen dat het album groeit met elke luisterbeurt. Dat het wat gewoontjes klonk is volgens mij te verklaren: de songs zijn iets minder complex dan op de vorige albums en er is meer ingezet op emotie en warmte i.p.v. op capriolen. De verrassingen in de songs zijn soms anders dan op de vorige albums. De opener Persephone is een warme en klassiek aandoende instrumentaale track die stopt op het moment dat je een verruiming verwacht. De hoofdbrokken op dit album zijn Sorceress, The Wilde Flowers en Strange Brew:. klassiekere progrocktracks.
Sorceress heeft een geweldige riff die vettig en slepend klinkt. Daarboven hoor je de zang van Akerfeldt: een eerste hoogtepunt. De song klinkt ook vrij rechttoe rechtaan, maar de genialiteit zit subtiel verweven in de song. Sorceress 2 heeft weinig gemeen met z'n voorganger en is een trage akoestische compositie die vrij psychedelisch en Pink Floydachtig klinkt. The Wilde Flowers is pure progrock met veel ritmewisselingen, orgeltoestanden, een catchy refrein en een leuke riff. Op Strange Brew worden. Je verwacht dat de boel met rockgitaren en ritmewisselingen zal worden opengebroken. Niets daarvan, want er is gekozen om de song op het einde klein te houden. A Fleeting Glance begint een beetje zoals Persephone: klassiek en warm om dan te evolueren tot een meer normale song. Het gitaarwerk is opnieuw van hoog niveau en zit vol emotie. Persephone (Slight Return) sluit het album af met een instrumentaal pianostukje.
Sorceress is net als de cover: kleurrijk, warm en rijk aan emoties, met hier en daar een weerhaakje in de muziek. Akerfeldt verkent de mogelijkheden van het progrockgenre en dat zorgt voor een interessant en rijk gelaagd album. De zang is overal clean en met heel veel gevoel gebracht. Voor mij is Sorceress anders, maar van hetzelfde niveau als Pale Communion. Liefhebbers van het genre kunnen het album met gesloten ogen kopen. Dit is topniveau.
Wim GUILLEMYN
11/12/2016
---