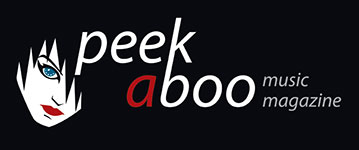 like this cd review
---
EDENSONG
Years in the Garden of Years
Music
•
CD
Prog Rock
[80/100]

Laser's Edge
11/12/2016, Wim GUILLEMYN
---
It took five years to write and recording this concept album. An eternity in the music industry. A concept album with a theme: time in all its facets. Seventy minutes of music and ten songs.
This quintet from NYC sounds like a classic prog rock band with some contemporary keys. The five professional artists, each with a different musical background, give the music as much diverse perspectives. Flute, guitar, keyboards, bass and percussion play an important role in the music. It doesn't sounds like folk music, however, because all sounds are solid. The mix and the transitions in the songs are pretty interesting and sometimes surprising. I think of End Times in Retrospect, an instrumental song that goes everywhere and puts you on the wrong foot again and again. The most appealing songs contain melancholy and reverie like The Hollowed: nicely displayed with humming. Generations floats on a very present rumbling bass that makes for a very nice effect. End song Yawn of a Blink is a fine prog rocker which reminiscent me of Porcupine Tree.
This is a good and pleasant prog rock album by Edensong. The mastering was done by Bob Katz (Ben Kinsley, Steve Hackett, Gram Parsons...) and everything is wrapped in tasteful artwork. For lovers of traditional prog rock.
Wim GUILLEMYN
11/12/2016
---
Het heeft vijf jaar gekost om deze conceptplaat te schrijven en op te nemen. Een eeuwigheid in muziekland. Een conceptplaat met als hoofdthema: de tijd. Zeventig minuten muziek, netjes verdeelt over tien songs.
Het kwintet uit NYC klinkt als een klassieke progrockband, met hier en daar wat eigentijdse toetsen. De vijf professionele artiesten met elk een verschillende muzikale achtergrond, geven de muziek op die manier diverse invalshoeken. De fluit speelt net als de gitaar, de toetsen, de bas en de percussie een belangrijk rol in de muziek. Dat wil niet zeggen dat het als folk klinkt, want het geheel is stevig genoeg om niet als halfzacht te worden beschouwd. De mix en de overgangen in de songs zijn interessant en soms verrassend. Ik denk dan aan End Times in Retrospect: een instrumentale track die alle kanten uitgaat en je telkens op het verkeerde been zet. De tracks die het meest aanspreken bevatten wat melancholie en mijmering (The Hollowed) mooi weergegeven aan de hand van geneurie. Generations drijft op een heel aanwezige brommende bas, wat resulteert in een heel mooi effect. Afsluiter Yawn of a Blink is een fijne progrocker die wat aan Porcupine Tree doet denken.
Met dit album levert Edensong een erg goed en aangenaam progrockalbum af. De mastering was in handen van Bob Katz (o.a. Ben Kinsley, Steve Hackett, Gram Parsons,…) en alles is gehuld in smaakvol artwork. Voor de liefhebbers van traditionele progrock.
Wim GUILLEMYN
11/12/2016
---