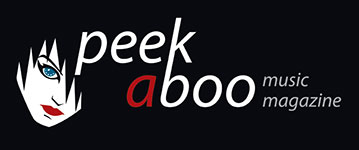 like this cd review
---
THE PINEAPPLE THIEF
Your Wilderness
Music
•
CD
Prog Rock
[92/100]

Kscope
11/12/2016, Wim GUILLEMYN
---
Steven Wilson and Porcupine Tree, along with the The Pineapple Thief, are a concept and a quality brand of the progressive rock. We haven't heard of Porcupine Tree for quite a while (pause, stop?...), so Bruce Soord (singer/guitarist) and his band have become the pioneers of atmospheric and progressive rock. And he does so with gusto on this album.
On Your Wilderness they collaborated with Gavin Harrison (Porcupine Tree), John Gelliwell (Supertramp), Geoffrey Richardson (Caravan, the band for which they did the opening shows years ago, enabling them to grow) and Darran Charles (Godsticks). A lot of names, but the collaboration sparked the creativity, according to Bruce. And you can hear that, because the album sounds atmospheric, but it also contains a very mature and confident sound. As a consequence, Your Wilderness has become a strong record. I discovered the band on the occasion of the release of Someone Here is Missing in 2010. I liked it but I thought that Porcupine Tree was still the absolute prog rock band (with Fear of a Blank Planet and The Incident on their account). But meanwhile, Bruce and his band grew and All The Wars and Magnolia were albums that could compete with the work of Steven Wilson. On Your Wilderness they continue in the same direction. The album contains beautiful atmospheric songs with melodies that make you dream. It is very layered and contains a lot of variety and a kind of warmth, thanks to the vocals (and the backings) and the harmonies. It sounds harmonious and organic without getting bored or becoming stale. Styllistically they sometimes refer to today's Anathema of Kansas, as in Noman's Land or Tear You Up, but everything sounds authentic and is impeccably recorded and mixed: listen to the guitars on Take Your Shot, the great drums of Harrison on In Exile or the wonderful clarinet solo by Helliwell on Fend Yourself. Full of feel and melancholy. There is one long song (nine minutes) among the eight tracks: The Final Thing on My Mind, a track that sounds grand without pathos and megalomania.
Your Wilderness is a top album, perhaps the best yet, containing eight strong adult songs with intensity, melody and depth. Magnolia was more pop rock-oriented, this one is rather progrock. Personally, I find it more interesting. We hear music-making at the highest level, without sounding complicated or complex. This album can also serve as listening and mood music. The Pineapple Thief steps into the void left by Porcupine Tree and does so with gusto! There is also a deluxe edition available with seven songs on a separate disk.
Wim GUILLEMYN
11/12/2016
---
Steven Wilson is met Porcupine Tree en samen met The Pineapple Thief een begrip en een kwaliteitsmerk voor de progressieve rock. Nu het stil is geworden rond Porcupine Tree (in pauze, einde?...) is Bruce Soord (zanger/gitarist) met zijn band de voortrekker van de atmosferische progrock.
Er werd voor Your Wilderness onder andere samengewerkt met Gavin Harrison (Porcupine Tree), John Gelliwell (Supertramp), Geoffrey Richardson (Caravan, de band waarvoor ze jaren geleden het voorprogramma deden en waardoor de band begon te groeien) en Darran Charles (Godsticks). Een hele rij namen, maar het wakkerde ook de creativiteit aan volgens Bruce. En dat hoor je. Het album klinkt atmosferisch maar heeft ook een heel volwassen en zelfverzekerd geluid. Zoals je nu al tussen de regels leest is Your Wilderness een sterke plaat geworden. Ik ontdekte de band echt goed na de release van Someone Here is Missing uit 2010. Ik vond het toen een sterke plaat, maar ik koos toch Porcupine Tree als de absolute progrocktopper (die toen Fear of a Blank Planet en The Incident op z'n conto had staan). Maar Bruce en de zijnen groeiden ondertussen en All The Wars en Magnolia zijn albums die met het oeuvre van Steven Wilson kunnen wedijveren. Op Your Wilderness woredt die lijn doorgetrokken. De plaat bevat mooie atmosferische songs met melodieën die doen dromen. Het album is heel gelaagd en bevat veel variatie en een soort warmte vanwege de vocalen (én de backings) en de harmonieën. Het klinkt harmonisch en organisch zonder te vervelen of belegen te worden. Soms wordt qua stijl gerefereerd aan bv. het hedendaagse Anathema of Kansas zoals in Noman's Land of Tear You Up, maar alles klinkt authentiek en is piekfijn opgenomen en gemixt. Luister maar eens naar de gitaren in Take Your Shot, de fantastische drums van Harrison op In Exile of de schitterende klarinetsolo van Helliwell in Fend Yourself. Vol gevoel en melancholie. Er staat één lange track (negen minuten) op het album: The Final Thing on My Mind, een track die halfweg groots klinkt zonder in pathos of grootheidswaanzin te vervallen om nadien klein te eindigen.
Your Wilderness is een topplaat, misschien wel hun beste tot hier toe, met acht sterke en volwassen songs: intens, melodieus met diepgang. Magnolia was een meer poprock georiënteerde plaat terwijl deze eerder als progrock klinkt. Persoonlijk vind ik dat net iets boeiender. Er wordt hier op topniveau gemusiceerd zonder dat het ingewikkeld of al te complex klinkt. Deze plaat kan tevens als luister- en sfeermuziek dienen. The Pineapple Thief heeft de lege plaats van Porcupine Tree ingenomen en doet dat met verve! Er is ook een deluxe edition verkrijgbaar met zeven tracks op een aparte schijf.
Wim GUILLEMYN
11/12/2016
---