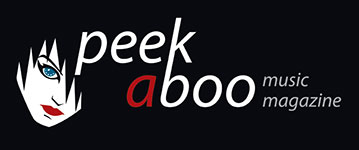 like this cd review
---
PERPETUAL ESCAPE
Into My Dreams
Music
•
CD
Prog Rock
•
progressive metal
[85/100]

Self-released
10/12/2016, Wim GUILLEMYN
---
There's a lot of progressive rock and metal these days. That means you have to separate the wheat from the chaff. Some bands use clichés to come up with an original face, while others try to think outside the boxes. From the introductory instrumental song, Wisdom of a Child, you hear this band has more to offer than the average band in the genre.

A beautiful guitar line, spread on a bed of keys, somewhere between Pink Floyd and Gary Moore. A strong start. Sin Six is ​​a rather common and predictable song. Although it contains a beautiful alternation between the male and female vocals, the song doesn't have that little bit of extra. Luckily it is not representative for the rest of the album.

Outer Heaven begins with the moody sounds of playing children in a garden and then a kind of news flash. The vocals of Anaïs are better than in the previous song. The composition is also stronger. Fine guitar work with some rough licks.
These Days has a lot of rhythm changes. Roots of Mankind has a beautiful structure. Anaïs' voice is very thin and the band sometimes sounds grungy. The vocals of Laurent Weiss fits very well with the mood of the song.

The Tale of the Lost Souls is a good uptempo and catchy track which begins quietly with a rich atmosphere and extended intro. You Are the One starts out as an indie / alternative rock song. Duty and Memories begins with a heavy riff, a humming bass and Anaïs voice is distorted. For the rest it is mediocre song.

Into My Dreams is a seventeen minute epic that starts with a moody intro that features great guitar work, just like we heard on Wisdom of a Child. The song features an extended guitar solo. A solo in which the melody and atmosphere is important. It is also reminiscent to Pink Floyd.

Perpetual Escape has come up with a fine, self-produced debut.
Wim GUILLEMYN
10/12/2016
---
Het aanbod in de progressieve rock en metal is groot. Dat betekent dat je het kaf van het koren wel eens moet scheiden. Een aantal bands gebruiken clichés uit het genre om zich een gezicht aan te meten, terwijl anderen proberen om toch wat buiten die hokjes te denken.

Vanaf de inleidende instrumentale song Wisdom of a Child hoor je al dat deze band meer in zijn mars heeft dan de doorsneeband uit het genre. We krijgen hier een mooie gitaarlijn, gespreid op een bedje van keys dat ergens tussen de geest van Pink Floyd en Gary Moore i ronddwaalt. Sterk begin.

Sin Six is een eerder doordeweekse en voorspelbare song. Weliswaar catchy en voorzien van een mooie afwisseling tussen de mannelijke en vrouwelijke vocals, toch niet echt dat beetje extra. Jammer dat ze deze song uitkozen voor een video. Gelukkig is de song niet representatief voor de rest van het album.

Outer Heaven begint met stemmige geluiden van spelende kinderen om dan via een soort van nieuwsverslag over te gaan tot de eigenlijke song die voorzien is van een snedige riff. De zang van Anaïs komt hier beter tot zijn recht dan in de vorige song. Ook de compositie is sterker. Fijn gitaarwerk met hier en daar wat ruwe licks.
These Days is een aangename en sterke song met nogal wat ritme veranderingen waardoor de song verschillende kanten uitgaat zonder dat het geforceerd klinkt. Roots of Mankind heeft een mooie opbouw. Anaïs zingt heel ijl en muzikaal klinkt de band hier bij momenten wat grungy. De zang van Laurent Weiss past heel goed bij de sfeer van de song.

The Tale of the Lost Souls is een uptempo en goed in het gehoor liggende track dat nochtans rustig begint met een sfeerrijke en uitgebouwde intro. You Are the One begint als een indie/alternative rock song. Een beetje K's Choice achterna.

Duty and Memories begint met een heavy riff, een brommende bas en Anaïs stem die wat vervormt klinkt. Voor de rest een eerder middelmatige song. Afsluiter Into My Dreams is een zeventien minuten durende epos, een beetje in de lijn van wat we op Wisdom of a Child hoorden. De song is voorzien van een uitgebreide gitaarsolo. Het vormt ook de overgang naar het volgende deel van de song dat qua sfeer wat aan Pink Floyd doet denken, een indrukwekkende compositie.
Perpetual Escape levert hier een fijn, zelf geproduceerd, debuut af. Ze onderscheiden zich hiermee alvast van de middenmoot dankzij het fijne drumwerk, gitaarspel en de vocals. Benieuwd hoever ze nog kunnen groeien.
Wim GUILLEMYN
10/12/2016
---