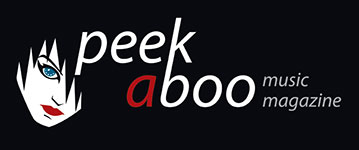 like this article review
---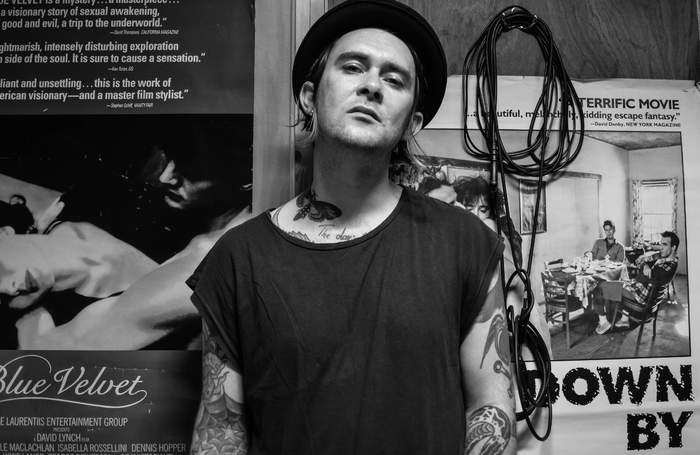 TIM MUDDIMAN
Ten Albums That Changed My Life
Article
10/12/2016, Didier BECU
---
You might know Tim Muddiman from Pop Will Eat It Self or Gary Numan, but recently the musician started a solo career with his band The Strange. Of course Peek-A-Boo will keep you updated about this, but what better introduction there is than coming up with ten (well, nine) records that changed your life? So go Tim!
1. ADAM AND THE ANTS- Kings Of The Wild Frontier
Killer Album. Marco Pirroni's guitar on this album was a beautiful side step to the rockabilly guitar that I adored of Brian Setzers. There were obvious evidence of out and out punk rock, but the fusion of long swampy guitar hooks and sometimes simple melodies with killer tone blew me away. The songs on this album are also just outstanding. Lyrically it's flawless and just seeing this band (on TV) was like watching a rock n roll opera and a world of its own. A truly iconic band, artist and album.
2. STRAY CATS - Built For Speed
The first music I ever listen to and became obsessed with was Elvis Presley. Tracks like That's Alright Mamma, Elvis's cover of Little Wille John's Fever and Mystery Train. I wasn't born when Elvis was originally doing these classic rock n roll tracks. However so many 50's rock n roll songs where always in my head. I don't know how I was exposed to them but I knew everything. When I heard the Stray Cats take the baton from Eddie Cochren , Cliff Gallup and Scotty Moore and rev it up a few thousand notches it totally blew my mind. Brian Setzer always inspired me to break rules but keep things melodic.
3. NWA - Straight Out Of Compton.
Again. Being too young to experience the wave of punk like the Sex Pistols in 1977 I was still a very small kid the first time I heard Straight Of Compton. To me this was my punk. A kid in middle England digging this anarchic punk rock hip hop from Compton LA. It went against everything. It said a huge fuck you like I didn't realise a human was capable of. The attitude, beats, structures and most definitely the rhymes and riddles will always blow my mind.
4. PUBLIC ENEMY - Yo Bum Rush The Show
It was the beats and the DJ. It was the feel of this album that got me so solidly into hip hop bands from around 1987-1991. The sampled grooves of bands like James Brown and the sheer energy of black oppression and rebel against the government gave me a slice of America and black culture that I'd always been strongly drawn towards.
5. CAMILLE -Le Fil
Camille is a French artist. To be honest. I don't understand a single word on the album, but that's okay. I've listened to this album approximately 9000 times and every time I hear something new. It's laced with melody and melancholic charm. A truly beautiful album.
6. THE POGUES - Rum, Sodomy and The Lash
Along with Neil Young, Bob Dylan, Leonard Cohen, Nick Cave and Tom Waits to say Shane Macgowen lyric writing is sublime is not doing it justice. The best song writer for opening lines in my opinion. Again, I will listen to this album for so may different reasons for the rest of life. Heartbreaking, rebellious and fine spirited.
7. FEVER RAY - Fever Ray
This had to make the list. Again I've listened to this album thousands of times and never tire. Karen Andersons melodies and pronunciations are sublime. The production and weight of the songs is just perfect music to me. I'll listen to this album forever.

8. TOM WAITS - Rain Dogs
Again like the above, this album changed my life. It changed how I dressed, how I spoke and how my mind worked. The lyrical genius of Waits on pretty much everything he has ever done continues to amaze me. I could probably spend an entire lifetime just listening to Tom Waits. Rain Dogs has something different to his other albums. Not better, but more engaging in a pop sense. Tracks like Rain Dogs, Gun Street Girl, 9th and Hennepin and Where Ever I Lay My Head trigger a higher state of consciousness in one. I listened to nothing else but Tom Waits for a very long time.
9. NINE INCH NAILS - Pretty Hate Machine
Another obsession. I loved what Trent Reznor had done to drum machines and how he built songs. I was massively into 80s Street Sounds Electro albums and artists like Africa Bambatta, Nucleus, Cybotron, Egyptian Lover, Tyrone Bronson and Man Parish to name a few., I sadly fell out with hip hop around 1991 when everything became to much about bitches and hoes and also talking about weed all the time. I got bored and the beats changed. It actually broke my heart that I couldn't find what I used to get from hip hop. But then I heard this album. No bad songs in sight. NIN filled the void I had. True genius

10. NICK CAVE AND THE BAD SEEDS - Murder Ballads
I love the blues too. The two tracks bookending this album are Stagger Lee and Omally's Bar. Stagger Lee was a genius take on late 1800's African American work song. I believe first of all recorded in the early 1900's. I knew of a few different versions before I heard Nick Cave's Stagger Lee. It's brutal. Visionary, explicit. and extremely poetic. Absolutely mind blowing. The tracks in-between are also astonishing but O'Mallys Bar is a 14 minute account of a man walking into a bar and killing everyone in sight. Nick Cave's lyrics are phenomenal in this tale. A truly incredible record.
Didier BECU
10/12/2016
---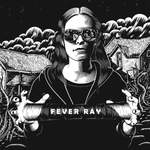 ---