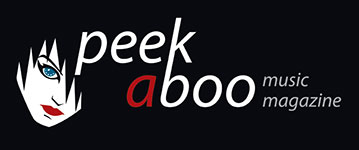 like this article review
---
DISCOVER NEW MUSIC
BEATASTIC
Article
10/12/2016, Didier BECU
---
It's been a while since we add something in our section Discover New Music, not? Well, that's the price of being busy. Anyway, this musician (a certain Nico who is born in Paris, and lives in Brighton now) changes this.

If you visit the links below, you'll be devastated to see how many material this guy released so far.
Okay, Beatastic is a vague name, as it actually can be anything. Somewhere it could have been a genius name for a techno act, but most of you will be more pleased by the fact that this one-man band makes shoegaze that's been inspired by grunge.

It's the best of both words, as behind the magical of shoegaze sounds, there's also the bombastic wall of noise that comes close to The God Machine or Soundgarden.

Most of the tracks are indeed quite heavy, but it's never noise for the sake of it as the melody always remains.
Anyway, why spending your time on words, explore the music yourself. You have lots of opportunities!
Didier BECU
10/12/2016
---