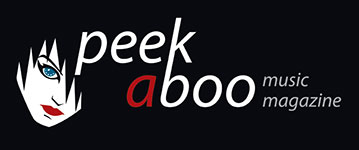 like this cd review
---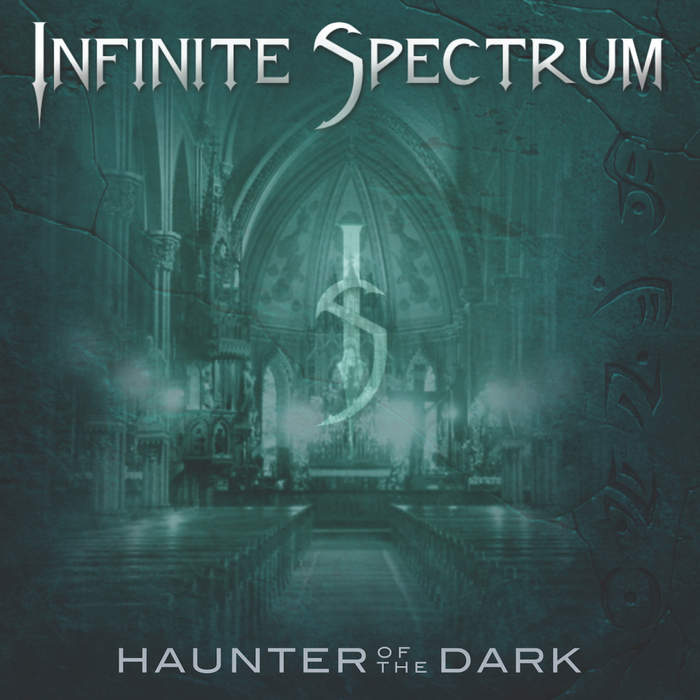 INFINITE SPECTRUM
Haunter of the Dark
Music
•
CD
Prog
•
Prog Rock
•
progressive metal
[90/100]

Sensory Records
10/12/2016, Wim GUILLEMYN
---
Infinite Spectrum is a progressive metal band from NYC with a theatrical influence. Musical examples are Dream Theater, Symphony X, Yes or Rush. Haunter of the Dark is based on a short story by H. P. Lovecraft. There are already countless songs or albums based on his texts like Dream Theater (Systematic Chaos), Metallica (The Call of Ktulu), Iced Earth or 349. So nothing new, but apparently the work of this author is very inspiring.
Infinite Spectrum surprised me because of its variety, the beautifully constructed concept album and its versatility. The songs have a time range from four to eighteen minutes. The clean vocals have a high quality. The guitar work is excellent, and the drums pushes the songs to different sides. Atmospheric synths and keys support the tracks.

The album opens with a Prologue and concludes with an Epilogue. Both are short cinematic pieces.
Federal Hill is a beautiful song and contains many elements: folk, catchy vocals, orchestrations and some delicate rhythms, just as inThe Stranger Things I've Learned that has become a sensitive ballad. The spirit of Ayreon is never far away.

There are also some darker and heavier tracks such as: The Calling, Haunter of the Dark or Fear with some intense drums. The Church and 2:12 AM are two tracks of ten minutes and more, they go in different directions just as a long prog song has to. I didn't notice any weak track on here, and the production is also a winner.
Infinite Spectrum presents an album that shows how a good prog rock album should sound like : diverse, entertaining and surprising at times. For fans of Dream Theater, Transatlantic and The Flower Kings.
Wim GUILLEMYN
10/12/2016
---
Infinite Spectrum is een progressieve metal band uit NYC dat een zekere theatrale invloed uitstraalt. Hun muzikale voorbeelden zijn Dream Theater, Symphony X, Yes en Rush. Haunter of the Dark is gebaseerd op een kort verhaal van H.P. Lovecraft. Er zijn al talloze songs of albums gemaakt op basis van teksten van deze auteur. Ik denk aan Dream Theater (Systematic Chaos), Metallica (The Call of Ktulu), Iced Earth of 1349. Op zich dus niets nieuws, blijkbaar werkt het oeuvre van deze auteur heel inspirerend.
Infinite spectrum verrast mij vanwege hun variatie, hun mooi opgebouwde conceptalbum en hun veelzijdigheid. De songs variëren van vier tot achttien minuten. De cleane vocals zijn van hoog niveau. Het gitaarwerk is uitmuntend, alsook de drums die de songs verschillende kanten opstuwt. Sfeervolle synths en keys ondersteunen de tracks.

Het album opent met een Prologue en sluit af met een Epilogue. Beiden zijn korte cinematografische stukken, en is vooral sfeerscheppend.

Federal Hill bevat allerlei elementen: folk, catchy zang, orchestraties en fijne ritmes. De geest van Ayreon is niet ver weg. Ook in The Stranger Things i've Learned dat een gevoelige ballade is geworden. Er zitten ook enkele donkerder en zwaardere songs tussen zoals: The Calling, Haunter of the Dark en Fear met heftig drumwerk.
The Church en 2:12 AM zijn twee tracks van tien minuten en meer. Zwakke composities staan er niet op en de productie is tevens dik in orde.
Een progrockalbum zoals goede progrock dient te klinken: afwisselend, onderhoudend en bij momenten verrassend. Voor de liefhebbers van Dream Theater, Transatlantic en The Flower Kings.
Wim GUILLEMYN
10/12/2016
---