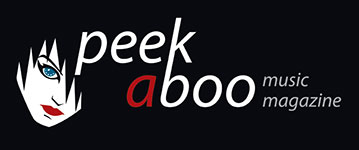 like this cd review
---
ILL WICKER
Untamed
Music
•
CD
Folk
•
Prog
[75/100]

The Sign Records
09/12/2016, Wim GUILLEMYN
---
Ill Wicker is a band from Gothenburg. The second album Untamed has a prog rock style that sounds quite different than most bands of the scene. It sounds organic and folky, and bands like Porcupine Tree and The Pineapple Thiefs are for once not an example. This makes it rather prog folk than prog rock. When you see the band photograph, it seems like you're back in the sixties.
The organic approach gives the album a warm feeling that is characterized by harmonious vocals, acoustic guitars, violins and sparse percussion. The title track is great: beautiful rhythm changes and ditto vocals. Silent Impulse contains mesmerizing vocals, it sounds as if the singers are possessed. The percussion gives it a ritual atmosphere.
Untamed is a fine album with seven solid songs. But for the real prog rock fan, this probably sounds a bit too lame.
Most songs have a length of six minutes, and sometimes you get the idea that they float too much on the same theme. Anyway, even if I like my stuff a bit wilder, this album surely doesn't follow any trends.
Wim GUILLEMYN
09/12/2016
---
Ill Wicker komt uit Gothenburg. Untamed is een progrockalbum dat anders klinkt dan het doorsneewerk uit dit genre. Het klinkt organisch en folkachtig. De band spiegelt zich bijv. niet aan bands zoals Porcupine Tree en The Pineapple Thiefs. Wat je hoort is dus eerder progfolk dan progrock. Als je de bandfoto van dit zeskoppig ensemble bekijkt, waan je je haast in de sixties.
Door de organische benadering is dit een warm album dat wordt gekenmerkt door harmonieuze samenzang, akoestische gitaren, violen en vaak spaarzame percussie. De titeltrack is heel geslaagd: mooie ritmewisselingen en dito samenzang. Silent Impulse bevat een bezwerende zang waardoor het wel lijkt alsof de zangeressen bezeten zijn. Ook de percussie heeft iets bezwerend en ritueels, wat trouwens in de meeste songs terugkomt.
Dit is een fijn album met zeven degelijke songs. Maar als progrockfanaat vind ik het allemaal net iets te braaf. De songs duren gemiddeld zo'n zes minuten. Soms vind ik dat ze iets te lang doorbomen op hetzelfde stramien, maar voor de rest is dit toch een uitstekende progfolkplaat. Voor mij mag het wat wilder zijn, maar het is zeker wars van alle mode en trends.
Wim GUILLEMYN
09/12/2016
---
---