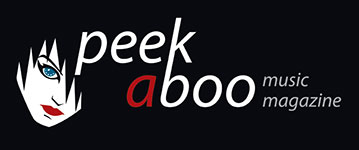 like this cd review
---
AMON AMARTH
Jomsviking
Music
•
CD
Epic Metal
•
Viking Metal
[90/100]

SONY MUSIC
09/12/2016, Ruben SAEY
---
The conquest of Swedes Amon Amarth started in the mid-nineties in true death metal style. With success, as they conquered little by little the metal landscape of Europe. The first albums were pure death metal: tight guitars at a very high pace, pounding drums and grunts.

In 2008, the first change came on the album Twilight Of The Thunder God. This record was a lot more creative, the band broke with the clean lines of the previous albums and the sound was more melodic. After the release, it showed that this change was the right direction to follow. The concerts were real shows. This new stage in the conquest resulted in a few albums in which the creativity emphatically emerged.

On Jomsviking (the tenth album), once again they choose a new direction, as for the first time in his history, Amon Amarth has made a concept album. In eleven tracks you are dragged into the story of a young Viking who falls in love with a married girl. The young Viking accidentally kills a man, so he must flee and is forced to leave the love of his life. During eleven tracks you find out how the young Viking is consumed by the loss of his beloved, and how he tries to win her back. This is not a sweet love story, but a strong Viking story: aggressive, brutal, ruthless and with no place for happy endings.

Long melodic guitar riffs, topped with flogging drums, and raw, but intelligible grunts. This album is miles away from what they did in 1998 and shows a new face of Amon Amarth after nearly thirty years. Highly recommended for those who like raw, but melodic and bombastic Viking metal.

A real discovery for those who cross the path of Amon Amarth for a first time, and metal legend Doro Pesh is included in a duet.
Ruben SAEY
09/12/2016
---
De veroveringstocht van de Zweden van Amon Amarth begon halfweg de jaren negentig in ware deathmetalstijl. Vastberaden als ze waren, veroverden ze beetje bij beetje het Europese vaste metallandschap. De eerste albums waren pure death metal, strakke gitaren in een heel hoog tempo, beukende drums en grunts waar geen speld tussen te krijgen was.
In 2008 kwam een eerste koerswijziging met het album Twilight Of The Thunder God. Dit album was heel wat creatiever, brak met de strakke lijnen van de vorige albums en was melodieuzer. Na de release bleek dat deze koerswijziging de juiste was. De toen al grote aanhang groeide alleen maar. De concerten werden echte shows en het was duidelijk dat de band deze koers wel een tijdje zou aanhouden. Deze nieuwe etappe op hun veroveringstocht leverde nog enkele albums op waarbij de creativiteit steeds nadrukkelijker naar boven kwam en de band ook steeds groeide. Deze maand komt het nieuwe album Jomsviking uit.

Ook op dit tiende album is het roer nog maar eens omgegooid. Deze keer is voor de eerste keer in de geschiedenis van Amon Amarth voor een conceptalbum gekozen. In elf tracks word je meegesleurd in het verhaal van een jonge Viking die verliefd wordt op een meisje dat getrouwd blijkt te zijn. De jonge Viking vermoordt per ongeluk een man waardoor hij moet vluchten en de liefde van zijn leven moet achterlaten. Via de elf tracks kom je erachter hoe de jonge Viking verteerd wordt door het gemis van zijn geliefde, vastbesloten is om haar koste wat het kost terug te winnen. Dit is echter geen zoet liefdesverhaal, maar een Vikingverhaal zoals het hoort: agressief, brutaal, meedogenloos… hier is geen plaats voor happy endings.

Als een pletwals loopt de Viking door het album: melodieuze, lange gitaarpartijen aangevuld met drums als mokerslagen, en overgoten met rauwe doch goed verstaanbare grunts. Dit album staat mijlenver af van de haven waaruit ze in 1998 zijn vertrokken, maar toont na bijna dertig jaar een nieuw gezicht van Amon Amarth, of hoe de band zich steeds blijft vernieuwen en zichzelf uitdaagt om de grenzen en horizonten steeds meer te verleggen.

Een echte aanrader voor wie van rauwe, doch melodieuze bombastische Vikingmetal houdt. Een ware ontdekking voor wie voor het eerst het pad van Amon Amarth kruist. Metallegende Doro Pesh verleent ook op dit album haar vocale medewrking in de vorm van een duet.
Ruben SAEY
09/12/2016
---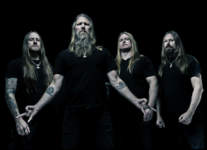 ---