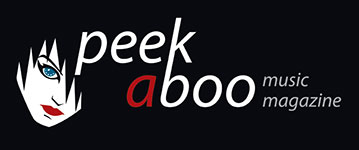 like this concert review
---
ELUVEITIE, ARKONA AND SKáLMöLD
Trix, Antwerp (09/11/2014)
Concert
Epic Metal
•
Female Fronted Metal
•
Folk / Ethnic / Tribal
•
Heavy Metal
[95/100]

11/11/2014, Filip VAN MUYLEM
---
There's nothing better on stage than fantastic folk metal bands from different countries with different influences! They sold out the Biebob, so the venue was moved to the bigger Trix and even that one seemed a bit too small! The tone was set from the start!
Skälmöld is an Icelandic folk metal band, singing in its own language. A sold out venue is of course perfect for the warming up band! From the start the band gave us a good vibe. They really work their ass off to please the audience and they are clearly having fun themselves! I had the feeling that they could be a headliner too! The audience is responding with as much energy as what we get from the band, a lot of chemistry is going on! I hardly know this band, but after the first track I feel like I would like to know them better. A surprise in the most positive way! Although they all sing in Icelandic, the crowd is singing along from time to time which is really incredible! Already after the second track it's getting too hot! The crowd is having loads of fun and that's always great to see! A bit later they announce that the new CD is almost ready, but the fans can already grab the unofficial version at the merchandising! From what I hear it will be a must have! They end their short show with a track from their first album, I can say that it's worth checking out.
Arkona, together with the leading lady Masha, a must see! According to the previous CD, I thought it was a good reason to see them live, especially as lots of people were raving about their performance at the recent Metal Female Voices Fest. Already from the beginning all rumors are true: Masha is a wild beast, moving on stage like a tornado, screaming, grunting and moving dangerously with her microphone stand. One of the most attractive tracks is for sure Serbia: melancholy mixed with a nice melodic sound. Their folk metal with traditional influences, mixed with the live energy makes the crowd go nuts, there's crowd surfing, screaming , all hands up in the air, jumping up and down, the polka's... Pure fun! It's nice to hear the flute and bagpipe as they play an important role in the sound, just as the drummer who plays from time to time like a devil who's hitting angels. There is sometimes a moment to breath, but most of the time it's straight forward play, they deserve my respect!
Eluveitie is very popular! Their gig in Antwerp is a good preparation for their upcoming gig at the big Trolls et Légendes festival 2015 in Mons! Nice thing to notice too is that lots of people told me that they would go or already have their ticket whenI was handing out the flyer for this great event! The lightshow is pretty spectacular! I think that they played nearly every track from their last CD Origins, it's also very clear that every track is perfect for a gig! The atmosphere is excellent and one to mesmerize! The fact that they have a lot of people on stage playing lots of different instruments helps them to create a wide and warm sound with lots of variation! Another nice thing is the extra spotlight stage on the right and on the left, just like everyone deserves his or her time in the spotlights! After the two ladies had a nice vocal duet there is even a moment for a real wall of death: a very impressive moment!
Chrigel is a top performer, but he also has a great team behind him! Nicole is a sexy violin player with a good voice and Anna Murphy is made to lead the vocals and knows how to perform! One of the highlights is for sure The Call Of The Mountains. As a result I would love to hear the ladies a bit more (but I think that's only my personal point of view). The crowd wanted some encores and received two of them.
Fire and passion, that is what I have seen tonight and Eluveitie will indeed be a perfect headliner for one of the greatest festivals of 2015!
Here you find an overview of what can be found on our website about The Trolls et Légendes-Festival 2015:
Friday:
Naheulband (f), Feuerschwanz (d), La Horde (b)
Saturday:
Eluveitie (ch), Tanzwut (d), Huldre (dk), Nook Karavan (b)
Promo links:
album review Tanzwut Freitag der 13.
album review Tanzwut (Eselmesse)
Sunday:
Corvus Corax (d), Rastaban (b), Cuélebre (sp), Cesair (nl)
Promo links:
These bands will play during daytime:
A great compilation:
La Guilde Folk - Wild Folk Pagan VOL III with Cesair, Rastaban, Cuèlebre … Click here
Filip VAN MUYLEM
11/11/2014
---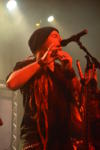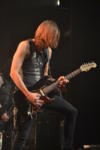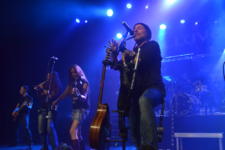 ---