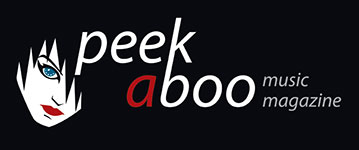 like this interview

---
TANZWUT
As it was forbidden to play streetmusic in the GDR, we were arrested from time to time...
19/09/2014, Filip VAN MUYLEM
photos: © Marquis(pi)X
---
In Extremo, Corvus Corax and Tanzwut are the gods of the medieval arena. As Tanzwut plays at the legendary Trolls et Légendes in 2015, it was time to clear some things out...
First of all, how did you end up in this scene? How did it all start for you?
Teufel: We started making streetmusic in times where we still had the Berlin Wall in the former GDR. We travelled through the country with bagpipes and drums even when it was forbidden that time. So a medieval music style grew which one had nothing in common with noble medieval music. It rather displayed the music of the common people. This music is now mostly called "market music".
The first experiments of medieval-rock and electronic music happened a long time before that time at Corvus Corax. Together with Micha Rhein (I was together with him at a medieval band Pullarius Furcillo) and his band "Noah" we tried to melt medieval and rock music. After Micha and I broke up, everyone followed that idea. So In Extremo and Tanzwut were created. Some members of Corvus Corax were part of Tanzwut.
How important are the costumes and the choreography for you? Who works it all out?
We keep a lot of free spaces for our self there and develop our costumes within the years. We also improve our stage-scenes or instruments on tour or at rehearsals. New choreographies grow there, too. You notice if something works well and then you can extend it.
In every case all that is very important to the preparation of the show.
What's the correct philosophy behind the band's name? Does the name mean anything (I read somewhere: dance mania)?
In the middle of the 14th century the Black Death pointed it´s bony hand to Europe. On a pale horse he trotted through the countries and killed the people. No matter whom they were. While some prepared their way to another world by renunciation and mortification, other left their homes to have a great party before doomsday. That fraction established the phenomenon of Epilepsia Saltatoria, Tanzwut.
Did the fans always liked it, how did you feel it?
There are always people who always want the "classic" stuff and don´t accept new things. But usually that changes if you listened thee new songs a few times. Of course there are always advocates of the pure medieval music and on the other side those who love amplification and rock. You can notice that in the internet or by talking to fans after a concert.
But that happens to a lot of musicians or bands. Even Bob Dylan played two different shows, with and without amplifier, for a long time to satisfy everybody.
A few years ago I interviewed In Extremo and they told me they have a bagpipe builder working for them, but am I correct If I say that you make them yourself? How close are they to Scottish or Irish ones?
We don´t build the bagpipes on our own but we let them build, sometimes at the same builders who work for In Extremo. The german bagpipes doesn´t have much in common with Scottish or Irish ones. They are all in different tunings and played in different ways.
As you (Teufel) are active for over more than 25 years, did you also struggle with the law before the wall collapsed ? When I interviewed In Extremo, the band told me that in East Germany you need a kind of license to play until the wall came down.
As it was forbidden to play street-music in the GDR, we were arrested from time to time. Also our appearance was not conforming to normal norms. There are plenty stories about this to tell but that would be too much here.
You recorded a few tracks with Umbra Et Imago, how was that? Did you ever manage to play them together on stage?
It was a long time ago. In 1998 we recorded two Songs with Umbra et Imago. After that we toured together with Mozart and his guys. It was a funny time.
In the past you managed to play in Mexico, how was that? Are there other nice places where you played and want to tell us?
We´ve been five times to Mexico with Tanzwut. The people are really cool there and the concerts were really lively there. Sometimes we didn´t know anymore if the fans were watching us or if we were more watching them. In the meantime we also have been China, USA, Russia, Spain, Portugal…
The new album is called 'Eselmesse', why did you choose for this name?
The current album is called "Eselsmesse" and it´s a pure acoustic-medieval-album. The "Eselsmesse" (donkey-worship) is a party of the lower clergy which was founded at the middle ages. Even the clergy celebrated a secular party while wearing costumes. In a kind of "reversed world" the participants wore animal-costumes. At these days there was a nominated jester- or donkey-bishop and the people answered his blessing by ambiguously chants and animal-sounds like the typical "hee-haw hee-haw".
Who's the women singing on 'Unsere Nacht'? I really loved it! Will she join you on stage? How was the making off the new clip?
It´s Jule Bauer of the band "Triskilian". She´s one of the world´s best Nyckelharpa-plyers and a marvelous singer. At that song she supported us by her voice as well as by her instrument. Also on stage at the "Kaltenberg knights tournament" we performed the song together.
You sing in German and sometimes in Latin: can you clear this out for the new fans?
Mainly we´re singing in German because it´s our native language and I can express myself best in that language when I write lyrics. The Latin lyrics are the original medieval lyrics I took from a donkey-worship. The language of the medieval clergy. So the language suits perfectly to our music.
You will play at Trolls et Legendes in Mons in 2015, after the great powerplay of Saltatio Mortis we expect a lot of you (and we know you will confirm), how much do you know about it? Will there be a Pyro show?
It´s not planned until now, but expectedly we´ll present our new album for the very first time at the Trolls et Legends festival. We didn´t start to prepare the new show so for this everything is possible.
I suppose you play a lot of gigs in 2015? What are the most important ones so far?
Every show is important for us. For sure there´re always highlight which you don´t have every day. Mainly this are the festivals like Trolls et legends or the MeraLuna festival with 25,000 visitors. But also the shows at castles like "Burg Querfurt" at Walpurgis-night are unique. We´re happy that we´re such versatile that we can see so many different places by making music.
2014 and 2013 where the years of the economic crisis, how hard was it for you?
The years didn´t pass by without any shades. We can notice quite fast if people don´t have money because music or pleasure are first things that people stop paying for if money is rare. There are fewer visitors in the clubs and the album-sales decrease. But on the other side festivals are becoming more and more popular because you can see lots of bands for relatively small money
How do you see 2015 and the further future? What is your ultimate dream with the band and the music you make?
In February 2015 we´ll release our new rock-album and we´ll go on tour with it. Our dream is to make music for a long time in future, to see more and more places in the world and to reach a lot of people with our songs.
Here you find an overview of what can be found on our website about The Trolls et Légendes-Festival 2015:
Friday:
Naheulband (f), Feuerschwanz (d), La Horde (b)
Saturday:
Eluveitie (ch), Tanzwut (d), Huldre (dk), Nook Karavan (b)
Promo links:
album review Tanzwut Freitag der 13.
album review Tanzwut (Eselmesse)
Sunday:
Corvus Corax (d), Rastaban (b), Cuélebre (sp), Cesair (nl)
Promo links:
These bands will play during daytime:
A great compilation:
La Guilde Folk - Wild Folk Pagan VOL III with Cesair, Rastaban, Cuèlebre … Click here
Filip VAN MUYLEM
19/09/2014
---