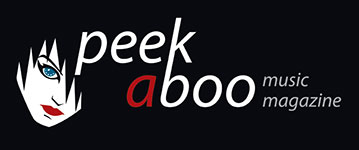 like this interview
---
CATHERINE MARY STEWART (ACTRESS)
I've always been a kind of "tom boy".
28/09/2014, Didier BECU
---
What's more excited for a fan than talking with your hero? Catherine Mary Stewart did it for us. This actress appeared in more than 50 films (from cult classic Night Of The Comet till the groundbreaking 80's-hit Weekend At Bernie's). We didn't even mention the many roles in various television series she starred in. Today Night Of The Comet is available in Europe as a restored Blu-ray and so we rang at Catherine's doorbell (in a manner of speaking!) to ask her some things we always wanted to know.
Dear Catherine. We are very honoured that you want to have an interview with us. Let's go back in time and begin with your debut: The Apple. It really looks like if you're born for being a cult icon as most of your 80's-films have become cult movies. Are you a cult fan yourself and do you understand it if someone looses himself in that concept?
I wouldn't say that I was a "cult fan" per se, but I do enjoy some cult movies. I am grateful that there are passionate fans out there that love these small movies and keep them relevant far beyond anyone's expectation. Sometimes it's because they are just plain weird, sometimes it's because they are really diamonds in the rough. Cult movie fans are unique, smart and interesting people. I love meeting fans and hearing their take on the movies that I've been in. They often know the movie better than I do. It's fantastic!
I know it's a very hard question, but can you pick up your favourite from these days?
Living in New York we are able to go to movie theatres that show smaller independent and foreign films. I enjoy those the most. Most recently I saw:
- "Love is Strange" with John Lithgow and Alfred Molina, directed by Ira Sachs
- "Magic in the Moonlight" with Emma Stone and Colin Firth, directed by Woody Allen
- "The Skeleton Twins" with Kristen Wiig and Bill Hader, directed by Craig Johnson
- "My Old Lady" with Maggie Smith, Kevin Kline and Kristen Scott Thomas, directed by Israel Horovitz
These are the kind of movies I really enjoy.
You starred in one of my favourite 80's movies: Weekend at Bernie's. Everything seemed so more innocent these days, not? I mean I can't imagine a film like that being made these days, not?
I call "Weekend at Bernie's" one of the first of that genre of sophomoric humour, directed towards young men. I think there is plenty of that genre of movie still made. Will Ferrel and Adam Sandler have done several, but perhaps Bernie's had a more innocent feel to it. Although I have to say when I first read the script and got to the part where Bernie is being dragged behind the boat and bouncing off buoys, I was shocked and a little grossed out. Who knew that scene would draw some of the biggest laughs?! That shows you how naïve I was.
You also appeared in two science fiction movies The Last Starfighter and Night Of The Comet. I read that almost everyone in your family is a scientist! Is this a coincidence you think?
That's funny, I never thought of that. The "science" in these films is pretty removed from what my parents were involved in. My dad was a marine biologist and my mom was a physiologist. What is more of a coincidence is that my brother now hosts segment on a TV show in Canada called "Daily Planet". His segment is called "The Alan Nursall Experience". He explores all sorts of weird scientific phenomenon. He is also the president and CEO of TELUS World of Science in Edmonton, Canada. My brother John has produced, directed and been in many documentary style projects and is very involved in his local theatre program in both producing and acting.
I want to ask you some things about Night Of The Comet, Catherine. I thought it was a quite revolutionary thing to see that then, it were women who picked up a gun! I mean, a role like Regina is more for Arnold Schwarzenegger, not?
That's one of the things that I loved about this story. These two young women who at first appear to be a cliché version of the typical '80's "valley girl", prove to be much more than that. I think it is unusual to find strong, independent, young women who can take care of themselves in dire situations, but even more unusual is that they carry the entire movie. It was rare when the movie was made and it's even more rare today. I have had many women (and men) tell me how empowering it was.
What went through your mind when you read the script finding out that you had to run with a gun?
Loved it!!! I've always been a kind of "tom boy". I'm not afraid to get down and dirty. It was an absolute blast!
I must admit by telling that I discovered the movie later. When the movie was released in the theatres, how were reactions and how do you feel about it?
It was one of those situations where it was a small film with not a lot of money for distribution or advertising so not a lot of people saw it. I think in general it got a luke warm response. The critiques liked it OK, but it didn't reach enough people. I thought it was fun…
Have you watched the restored version on Blu-ray again and what do you think from it?
It's great to see the quality and sharpness of the Blu-ray. It looks like a brand new film. Really nice.
I started counting your roles on IMDb and there are more than 50 movies you featured in! In which movie you always want to play in, but actually never did?
There were many films that I wish I had been in. I don't think about that though. I am very happy with how my life and career has unfolded.
Perhaps we can talk about some real dreams. What are your forthcoming film/series plans, Catherine?
I am looking forward to directing a short film that I wrote, in the next few weeks. We are in pre-production as we speak and I find it incredibly stimulating. I've also been developing another project with a writer and producer. This is the direction I would like to move in. I'm also leaving tomorrow to shoot a promo for a movie as an actor.
What makes Catherine Mary Stewart happy and what makes her angry?
My family and my work make me happy. I have a good life and I try to appreciate it every day. Hypocrisy, politics…these things can make me angry.
Let's end this interview with a nice one. What's your favourite movie of all time and why?
I find that a very difficult question. I don't think I have a favourite movie. I love movies for all different reasons. I think maybe one of the most impactful movies I've seen is "Sophie's Choice", with Meryl Streep and Kevin Kline, directed by Alan J. Pakula. I have to catch my breath whenever I think about it even to this day. Brilliant!
Please visit me on my Facebook-page or Twitter @cmsall, #CatherineMarySewart or my website www.catherinemarystewart.com
Didier BECU
28/09/2014
---