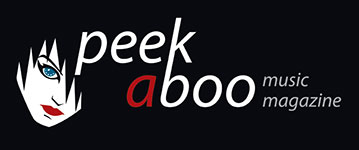 like this interview

---
HULDRE
We are looking forward to return to great festivals like Trolls et Légendes!
04/09/2014, Filip VAN MUYLEM
photos: © © Ambrosius|fötö
---
I saw Nanna with Asynje at the last Trolls et Légendes festival and was absolutely mesmerized. Now she returns with Huldre and I want to discover all about it …
My classic starter: why this name and what does it mean?
Bjarne: Huldre is the name of an ancient creature in Scandinavian folklore. It is often portrayed as a female elf, of sorts, that likes to lure men with song and music into swamps and kill them. Sometimes she will demand sex and the male has to satisfy her or he will be killed. They are said to have a tail. It varies from country to country whether it's a cow's or a fox tail, but if you mention to her that it's visible you risk death, unless you are really nice about it. They are also said to have a hollow back made of wood so if they have their back turned to you, so you can't see them. So we think that's awesome, and the parts about luring people away made sense to us as a band name. Our music lures people into another world for a short while, for dancing and partying.
Nanna, we have seen you with Asynje at the Trolls and Légendes 2013, it was a great folk party and now you come with another band that is more into Nordic folk metal, how come? Did you wanted to change the mood a bit?
Nanna: Yes, we played there with Asynje last year and it was a very fine festival and a great audience. Three of us in Asynje have played in Huldre for many years and we thought Huldres' music would fit at the Trolls and Légèndes too, and this year we were lucky to have the chance to play with Huldre. Huldre's music invites you to dance and sing, but the energy is maybe more wild and unpredictable than Asynje.
Is Asynje put on hold?
Nanna: Many of us in Huldre have other bands, and play in other bands together. It's sometimes difficult to find time for all the bands, but the good thing is that we can return to interesting festivals like Trolls and Légendes with new constellations and surprises for the audience.
It took you a long time to bloom from 2006 until 2012, how hard was it to get it all worked out and start building up?
Bjarne: It was a natural organic process really. The first 4 years were spent figuring out our style, and what we wanted. It was also spent finding the proper lineup. We are proud to say we have never kicked anyone out of the band. People have naturally left over the years, and been replaced with new ones with more interest in the style and this has naturally formed the organism that is Huldre today. The latter 4 years were used to write music and playing a ton of concerts which have mostly been a wild and funny ride.
Is it hard to get out of Denmark singing in the language you choose instead of the almost universal English?
Bjarne: We don't think so. For this style of music, it is sometimes a benefit to sing in the natural tongue. It lends credence to the folk style and might even make it sound "exotic" to non-Danish speakers. Arkona seems to be doing fine even though they sing in Russian.
Nanna: Sometimes people don't need to understand the words, the mood is the most important, and when I sing in Danish, most foreigners often understand it anyway, and I hope the audience in Belgium will sing along with us in Danish in one of our medieval ballads
As I don't speak your language, can you tell me a bit more about the lyrics? I read they are about trolls, wolves, forest nymphs …
Nanna: Many of the lyrics are inspired by old folklore and folk songs mixed with pagan themes. In many of the songs we want to express the unseen side of nature and the hidden nature of humans, both in music and lyrics. Many of us modern humans are often far away from the nature, and some of the old myths about natures creatures can give us the magic of the nature back. These nature creatures are often symbols of suppressed feelings and knowledge.
Often the old traditional texts are the best, but I also think it's very interesting to make new texts and see the nature in our modern world with modern human eyes, but trying to find a meaning and thought as if we lived hundred years ago. If we take, for example, the song "Troll"; it's inspired by many Danish folklore tales about trolls destroying churches and villages. A troll lives in a valley, peacefully alone, and suddenly the humans start building a village and a church in the valley. The humans destroy the nature and the habitat of the troll and of course the troll gets angry and will get rid of the humans. We all know the feeling of anger and maybe the need for destroying things when someone crosses our borders.
You signed to Gateway Music, a great step forward, as Asynje didn't get signed. Can you tell us more about it?
Bjarne: Gateway music is not a normal record label so it can't be said to be a "signing" as such. Gateway music is a subset of the Danish musicians union and is put in this world to help unsigned and upcoming bands get their music distributed digitally and physically. Hence the Gateway part of the name. They have helped us tremendously in getting the music out.
Seems like we can set you next to bands like Finntroll, Metsatöll, Korpiklaani, … Is that right or would that be too much? But then of course, more like a female fronted band. Or is Arkona more appropriated?
Bjarne: It's hard to say apparently. I personally think the closest name, in terms of style, would be Norwegian Lumsk. Even though our guitar player, Lasse, have never heard their music. None of the mentioned bands really comes close to what we do.
I see that you won the third place at the W.O.A., what is it? How big is it?
Bjarne: The W.O.A. Metal battle is a huge international competition spanning 30 countries. Each country hosts a national competition and the winner then goes on to the final at W.O.A. The national competitions varies between 10 and 40 bands so there are many bands in this thing and they come from all over the world.
You played at Wacken open Air, how was that? People can actually watch the whole concert via your Facebook.
Bjarne: It was amazing. It is one of the most famous metal festivals in the world, so it was a blast getting to play a set there, even if it was only 20 minutes. We were really well received, not only by winning the third place, but also by a lot of people in the festival crowd.
'Ulvevinter' seems to be one of your most popular tracks, can you tell us something more about it?
Nanna: Ulvevinter is one of the first songs we made together. Laura made this fantastic violin tune, and the bass, guitar and drums made the heavy parts. I made the vocals and the text and the theme are pictures from a northern vinterland. New paths are made in the snow and hungry wolves and creatures from the underworld are looking for prey. It is important to light a fire and make it burn. This can also be a picture on trying to embrace the northern dark and cold winters, and instead of letting ourselves fall into a winter depression you can light a fire and give yourself time to search for new paths and goals.
Is there a new album coming up for 2015, a new EP or lots of other plans?
Bjarne: There might be. We mostly have live plans, and in between concerts we always work on new material. Whenever we feel that we have enough quality material for the next album we will start recording it.
What can we expect from you at Trolls et Légendes 2015?
Bjarne: A fantastic concert. If you are into folk infused metal you can't miss this.
Nanna: I'm looking so much forward to meet the people at the festival again and I hope and think they will like our music and the Huldre world
Any last words?
Nanna: Thanks for the interest in Huldre and we're looking forward to see you at Trolls and Légendes!
Here you find an overview of what can be found on our website about The Trolls et Légendes-Festival 2015:
Friday:
Naheulband (f), Feuerschwanz (d), La Horde (b)
Saturday:
Eluveitie (ch), Tanzwut (d), Huldre (dk), Nook Karavan (b)
Promo links:
album review Tanzwut Freitag der 13.
album review Tanzwut (Eselmesse)
Sunday:
Corvus Corax (d), Rastaban (b), Cuélebre (sp), Cesair (nl)
Promo links:
These bands will play during daytime:
A great compilation:
La Guilde Folk - Wild Folk Pagan VOL III with Cesair, Rastaban, Cuèlebre … Click here
Filip VAN MUYLEM
04/09/2014
---