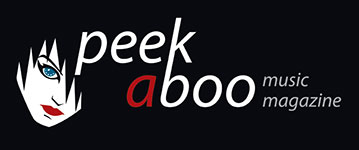 like this cd review
---
RASTABAN
Aurora
Music
•
CD
Folk / Ethnic / Tribal
•
Medieval
[95/100]

Self-released
07/07/2013, Filip VAN MUYLEM
---
A while ago, I had the chance to interview Rastaban as promo for their gig at Trolls et Légendes. When I saw them on stage it was a blast, and I can still feel the energy simply looking back at it. Mich, the drummer, who's also doing a lot of the press contact, promised me the new cd and now that I have it I am more than happy with the result.

It's very clear that Rastaban is here to stay and with this cd they just confirm their quality in the studio and with the live tracks as well! They just found a booking agency, so I'm pretty confident we will see them more often, as they really deserve!

Aurora is a festive Tribal Folk album with all the ingredients to start a party and keep it going. Rastaban is a very talented band, with a lot of experienced musicians in the line-up. The Slideridoo and violin are real party makers on every track they're used on. Another thing I love is the combination of Marine's and Stéphan's voices.

'Désert' starts with a very mysterious and evocative touch and ends up with an Arabic/eastern groove, and even some Dead Can Dance influence. The addition of Thomas Biesmeijer on bouzouki (Cesair & LEAF) is a good thing for sure. I love the Slideridoo on it. The sound is almost hypnotic/trance.

The vocal part of 'Moja Dusa' is a nice male-female duet; the verses in English are sung by Steph while the chorus in Ukrainian is sung by Marine. The Slavic influence is very appealing. I can even hear some medieval influence. Again a very hypnotic sound. The title track means 'My soul' in Ukrainian (and in a lot of other Slavic languages too).

'Seven Seas' is a softer song, but with the same hypnotic vibe. It seems to be a slow grower, but before you know you start to like it. Again the violin and slideridoo are very impressive. Marine's voice has a more tragic undertone here.

'Caje Sukarije' is one of the songs I can remember they played live. It's a traditional gypsy balkan song, very festive. A lot of people were dancing to it. Great vibe and almost impossible to sit still! The live recording is included on this album too. When I was told the title means 'pretty little gipsy girl', it all becomes very clear. Nice gypsy music!

'Aumgaia' is sung in French and with some kinda Indian chant in the background. The violin starts the party, joined by the drums and an hypnotic slideridoo. Just as with the previous song you feel the need to start dancing; however it feels a bit sadder. This song is known from their previous band IlianA. The name of the song is the combination of Gaia (earth) and aum, the primordial sound. It's a song about the relation between the earth and humanity.

The live tracks were recorded during their gig at the Qbus Club in Leiden (The Netherlands) and prove once more that Rastaban really is a party starter! You can feel the energy and the positive vibe. The cool thing is that you can hear the audience sing along more than once. Everybody has fun and enjoys it and that is something you can feel whilst listening to the live tracks. I also definitely love 'Iliana', the last track (also from their previous band 'IlianA'), which they played a lot during their gigs. It's in Serbo-Croatian. A great ending to a great cd!
For booking in Flanders:
https://www.facebook.com/pages/Mosca-Blanca-boeking-management/250106918355087
For the rest of the world:
More info:
www.facebook.com/rastabanmusic
www.youtube.com/rastabanmusic
www.reverbnation.com/rastabanmusic
some nice links from our own site:
http://www.peek-a-boo-magazine.be/en/interviews/rastaban/
http://www.peek-a-boo-magazine.be/en/reviews/haggard-stille-volk-rastaban-dark-poem-trolls-et-legendes-29-3-2013-at-mons-belgium/
Here you find an overview of what can be found on our website about The Trolls et Légendes-Festival 2015:
Friday:
Naheulband (f), Feuerschwanz (d), La Horde (b)
Saturday:
Eluveitie (ch), Tanzwut (d), Huldre (dk), Nook Karavan (b)
Promo links:
album review Tanzwut Freitag der 13.
album review Tanzwut (Eselmesse)
Sunday:
Corvus Corax (d), Rastaban (b), Cuélebre (sp), Cesair (nl)
Promo links:
These bands will play during daytime:
A great compilation:
La Guilde Folk - Wild Folk Pagan VOL III with Cesair, Rastaban, Cuèlebre … Click here
A great initiative, thinking out of the box and showing a pure heart. Let politics out of it and see for yourself … sound cloud is included … Thx a lot for your input!
http://www.peek-a-boo-magazine.be/en/reviews/folk-for-the-people-folk-for-the-people-a-benefit-compilation-for-the-victims-of-repression-in-ukraine/
Filip VAN MUYLEM
07/07/2013
---