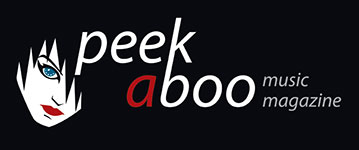 like this interview

---
NAHEULBAND
I hope we will continue to play in Trolls & Legendes for a long time. It is the best event I know, with the perfect balance between all the things I like : gaming, music, books and fantasy !
26/02/2015, Filip VAN MUYLEM
photos: © Grumiek.com & Charlotte Henrottin
---
The last band on our list for The Trolls et Légendes festival is one that has almost grown up with the festival and knows how to party in the most folky way! Time to ask some questions! Ghislain was so kind to answer them.
First of all: a pretty weird name for a French band, where does the name come from and what does it mean?
It did not mean anything. When Pen Of Chaos started to work on his mp3 audio saga, he chose a name that sounds like an insult that he heard on the radio show. He checked the word on Google and got no result, so he picked it out as the name of his saga.
Who designs your stage clothes & can you describe them for those who haven't seen them yet?
Nobody ! We just bought some interesting cloths and props we liked and use them on stage. Lili has someone who makes her leather outfit. We also did a few ourselves. I suppose we can say that we dress like medieval LARP players.
Can you say something about the lyrics and the kind of songs you will bring for us?
We sing funny songs about stupid things that happen to RPG characters engaged in a Dungeons & Dragons like game. The music is mostly Celtic or medieval, with some bits of heavy-metal in some pieces.
If I take a look at your website, it is very clear that you do a lot of things, maybe you can tell us about it?
The Dungeon of Naheulbeuk is an audio saga, telling the story of a bunch of characters in a roleplaying game. The band is making music inspired by the saga. Pen Of Chaos is now writing novels to complete and finish the whole story. The audio saga and the novel are also adapted as comics. At the moment, Nomad film is working on an adult cartoon for TV and there is also a videogame in preparation. There is also a free roleplaying game you can download on the website.
Seems like you are very productive, but how do you all manage to do it? I suppose you all have a day job too?
Pen of Chaos now lives of his creation and he is working full time, writing and creating different things for his universe. The other musicians, as myself, have day job and also work on their personal projects. We also play in different other bands, like Belyscendre, Qantice, Pick&Bow or The Deep Ones.
You played a lot at Trolls et Légendes, how was the first time?
It is the fifth time! We have played all editions of Trolls & Légendes, and we are really proud to be invited every time. The first time was really funny. We opened for the French band Ange (I was a big fan!), but half of the audience left after our set. I remember that we spend one hour to cross the little road at the back of the stage leading to the backstage, because we had to sign hundreds of autographs; it was crazy!
You have a habit of playing on the opening night, known for the special atmosphere; can you describe it for those who have never been there?
Well, the opening night was created for us. We opened for Ange the first time and for Corvus Corax the second time, but in both case, the audience left after our set. Fred Cotton asked us if it was OK to play an extra night on Friday, dedicated to fun acts. It was an excellent idea! The bands playing on Friday are fun and cool and if we can, we try to play something together on stage. It is an evening of fun and energy. People are not tired, because it is the first day of the festival and the beer is delicious!
Any impressions on the previous editions, did you have time to look around…
Of Course. We always stay for the whole festival because we are geeks and gamers. Pen Of Chaos is also signing novels and comics during the weekend and I spend a lot of time in the gaming area because I am writing articles for magazines or working with game publishers. Tony, our banjo player, did an electric guitar masterclass last year.
This edition will be the 10th anniversary edition, anything special planned?
We always play a song our fans ask us to play on stage and we will also bring a brand new song that we will play for the first time live. We made a few changes to our event, but it is a classic Naheulband show, as our fans like it.
You performed in the past together with La Horde, will it happen again, in Mons as special gift for the 10th anniversary of the festival?
We hope so! But we did not plan something yet. La Horde invited me on stage in another festival and it was really funny as well.
A friend of mine did a project (Empusae): he made the music for a strip. Music and strip where sold together and that was a very good match, wouldn't that be something for you? And would you try out something at the Trolls & Légendes happening? I'm asking this as you already have a comic strip, but not melted together with the music.
It will be really difficult because Marion, who draws the comics, never comes to our concert and does not intend to do so. But she adapted a few songs into comics, because most of our songs are telling a short story, it is easy to use them as a scenario for a comic.
What are the things you would like to visit or the people you would like to meat at the happening of this year?
Too many to talk about and everyone has his own taste in the band. But the happening is so rich that everyone will find something interesting to visit and meet fascinating people. For me, the best moments are after the shows when we have a last drink with writers, comics illustrators, games designers and musicians in the lobby of our hotel.
I'm just back from Talinn (Estonia), where you have the Olde Hansa, which is very impressive. Do you know it and would you be interested in playing there? I have been to a place where you can have dinner and drink beer, based on the real medieval menu…
I visited the Baltic countries a few years ago and like them. I was in Estonia for some Olde Hansa celebration in July and it was fantastic. I definitely like to play in foreign countries.
If you would have a chance to interview another band playing on this happening, who would it be and what would be the question to ask?
I definitely would love to interview Eluveitie but I don't know if it will be the choice of the other musicians. I just know their music, so I probably have a ton of questions to ask!
What can we wish you, to close this short interview?
I hope we will continue to play in Trolls & Légendes for a long time. It is the best event I know, with the perfect balance between all the things I like: gaming, music, books and fantasy!
Here you find an overview of what can be found on our website about The Trolls et Légendes-Festival 2015:
Friday:
Naheulband (f), Feuerschwanz (d), La Horde (b)
Saturday:
Eluveitie (ch), Tanzwut (d), Huldre (dk), Nook Karavan (b)
Promo links:
album review Tanzwut Freitag der 13.
album review Tanzwut (Eselmesse)
Sunday:
Corvus Corax (d), Rastaban (b), Cuélebre (sp), Cesair (nl)
Promo links:
These bands will play during daytime:
A great compilation:
La Guilde Folk - Wild Folk Pagan VOL III with Cesair, Rastaban, Cuèlebre … Click here
Filip VAN MUYLEM
26/02/2015
---