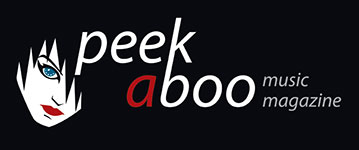 like this interview

---
ELUVEITIE
I just wanted to do what I love, that's why I formed Eluveitie 12 years ago!
27/11/2014, Filip VAN MUYLEM
photos: © Filip Van Muylem
---
Since I saw them on stage at Trix (Antwerp) , I can't wait to see them at Trolls et Légendes 2015! I was so lucky to catch Chrigel and his friends during a long tour and ask everything I wanted to know …
What does your name mean? Was there any specific philosophy behind the name?
Chrigel: Eluveitie is a phrase in Gaulish, the early Celtic language that was spoken by the Celtic tribes on the continent. I basically means "I, the Helvetian". The Helvetians were one of the biggest and influencial Celtic tribes of Europe, and also simply the tribe that inherited the country we live in. "Helvetia" is actually still used as kind of an old-fashioned name for Switzerland. On our stamps, for instance, it says "Helvetia", or if you visit a Swiss website, the extention is.ch, which stands for "confederation of Helvetia". "Eluveitie" was used as a family name, deriving from the tribes name (we still know family names like that today - thinking of "Hollande", "Schweizer", ect.). And no, there is no specific "philosophy" behind the name. The phrase "eluveitie" was found during archeological excavations - carved in a pot of clay. And well, since we're a "helvetic" band, completely focusing on Celtic culture, it simply is kind of the perfect band name for us.

You (Chrigel Glanzmann) write everything yourself, what is your muse? Do you ever feel the need to write something with someone else?
Chrigel: I write most of our music, yes. Hard to say what my "muse" is. Can be anything - history itself, nature, whatever. And yes, quite often I write music together with Ivo, one of our guitar players. Also Anna contributes great melodies now and then, especially for the songs she sings on.

You are from Switserland (and Ireland), but when I listen to 'A rose for Epona' (and in some other tracks) it has an Irish influence.

Chrigel: Lyrically & conceptionally Eluveitie is completely dedicated to Celtic culture and history. And that's of course also reflected in our music. Eluveitie is basically just 100% death metal and 100% traditional folk music at the same time. And we're about traditional folk music of countries with Celtic roots - France/Brittany, Galicia, Switzerland, Belgium, Ireland, Scotland, etc.

There are a lot of metal bands (and Folkmetal bands); with that Irish twist (the hurdy gurdy, bagpipes, a flute, the violin and the melodic sound), do you want to make the difference?

Chrigel: Not really, no. I mean, honestly, I never really cared about what others do. I just wanted to do what I love, that's why I formed Eluveitie 12 years ago. I play death metal since a long time (formed my first death metal band in 1991), but I also love and play traditionnal Celtic folk music since many years. And I just always wanted to combine both.

Why create your music and not write books, or say wood crafting … ?

Chrigel: Music always played a very central role in my life. I started playing classical guitar in the kindergarten. But yeah, I love books and I also love to write. Maybe one day I'll start writing novels or so, I would actually love to. And I definitely want to write some Celtic childrens books one day. I also love wood crafting, by the way. I used to do that more often back in the early days. Today I wouldn't have the time for it, unfortunately.

You are signed to Nuclear Blast, that is a big achievement, how did you get in touch with each other?

Chrigel: Well, we got in touch with them the same way that usually works for everybody. (laughs) It's been many years now and looking back, I have to say it's really good to work with them.

What does 'Origins' ,the name of the new album, stand for? Is there a specific reason for the decoration on the front cover of the CD? What does it stand for?

Chrigel: Sure it does, of course. It basically represents the deep mythological lyrical content of the album. It would maybe take a bit too long to go into details here, but Google it and you'll find a lot of information on the artwork of our album "Origins".

Nice surprise to see that Nicole (also known of Paddy) will play now for the second time at the festival as she did before with Haggard, right? How was it?

Nicole: My former band is called Paddy Goes To Holyhead, but I don't think they ever played at your festival. But I might be wrong. For sure I never played there before. I also played in Haggard before I joined Eluveitie. Haggard played at the Trolls et Légendes Festival, but again, that must have been before or after I played with them. Anyway, of course I'm looking forward to play at the Trolls et Légendes Festival!

Some questions for Anna Murhpy: you have your own project(s), can you tell us more about it?
Anna: Yes, I'm involved in a bunch of bands and projects. "Lethe" is an experimental project I'm doing with Tor-Helge Skei of Manes. "Nucleus Torn" is a progressive band in which I'm doing the vocals. "Fräkmündt" is my Swiss folk band. "godnr.universe!" is a project I have with former Eluveitie violinist Meri Tadic. And then I have my own solo project that I've released on one album called "Cellar Darling", so far.
You also toured together with Anneke Van Giersbergen (The Gathering), how was that?
Anna: It was one of the best experiences I've ever had! It was great touring with such an amazing artist. And it also developed me as a musician.
I just saw Anneke during The Metal Female Voices Fest, wouldn't that be something for you? (If you want to check out the review: live review MFVF.)
Anna: I'm not sure, since our main vocals aren't female. It's more of an exception... so maybe we wouldn't fit too well.

What can we expect at Trolls et Légendes? Is it possible that somebody of Tanzwut joins you on stage or might there be another surprise?

Chrigel: Well, you can surely expect an energetic show with songs from pretty much all our discography. But I don't think there will by any Tanzwut on stage with us or so …

Before that you will play your most expanded ever tour in Russia, how did you manage to do that in times where everyone is blocking Russia?

Chrigel: I honestly wouldn't know. You would have to ask that our booking agency.

Pretty funny to see that you just finished an American tour too.
Chrigel: Hmm... ok. What's funny about that? To us it's pretty normal, actually.

How are your contacts with Arkona? It was nice to read that the shows in France and the UK are sold out and that you had to move into a bigger place in Belgium!

Chrigel: It's nice. We know them since a couple of years and respect them as musicians and as friends!

Every year you organize a festival in your hometown: Eluveitie and friends. I noticed that In Extremo plays a lot with you, who else is also playing over there?

Chrigel: Yes, we invited In Extremo this year. Also a great band and good friends of ours. We also invited Blues Pills this year. And also Abinchova, a young folk metal band from Switzerland.

What is needed to be part of it?

Chrigel: We called it "Eluveitie & Friends", and that's pretty much the program. So, we don't really care about the musical style or so, but we basically invite bands we're friends with whom we share something with over the years.

How many flutes do you have wrapped up around your stand on stage and is there a big difference sound wise between each of them?

Chrigel: That depends on the set (which songs we play). And well, the main difference is the key - they're all in a different key, which is the reason I do have different whistles on stage.

A nice thing that I noticed is that you have like a double stage: on the right and the left of the stage some of you can jump on it and play a bit in the spotlights (everyone gets his time), did you do it on purpose? As for me it's a nice extra, used to fire up the audience!

Chrigel: I suppose you're talking about the side risers we have on stage. What can I say? That's just the stage set-up we're using at the moment. And yeah, of course we made it on purpose. We just think it looks nice.

What can we expect for 2015?

Chrigel: For us 2015 mainly consists of touring. Right now we're on the second leg of the "Origins world tour" - and this tour will go on until summer/autumn 2016. In 2015, after finishing this central European tour, we'll tour Eastern Europe and Russia, South America afterwards and in Autumn, South Africa, Asia and Australia will follow.

Is there a dream or a thing you really want to achieve in the future (to close this interview)?

Chrigel: Not really, to be honest. I usually take my life day by day.

Thanks a lot for your time and we are looking forward to see you on stage in Mons!
Here you find an overview of what can be found on our website about The Trolls et Légendes-Festival 2015:
Friday:
Naheulband (f), Feuerschwanz (d), La Horde (b)
Saturday:
Eluveitie (ch), Tanzwut (d), Huldre (dk), Nook Karavan (b)
Promo links:
Sunday:
Corvus Corax (d), Rastaban (b), Cuélebre (sp), Cesair (nl)
Promo links:
La Guilde Folk - Wild Folk Pagan VOL III with Cesair, Rastaban, Cuèlebre … Click here
Filip VAN MUYLEM
27/11/2014
---