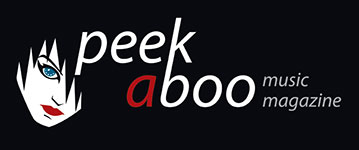 like this interview
---
VANNESSA VASQUEZ (ACTRESS)
I am a very free spirit, I don't know what lies ahead but I trust that they universe has great things in store.
01/11/2014, Didier BECU
---
Last month Misfire was released in Europe. This action movie features kick-boxing champion Gary Daniels who you might know of The Expendables, but between all those muscles and gunfights we spotted the talent of Vannessa Vasquez. We decide to take a plane and fly to Hollywood to interview this upcoming star. Well, as the plane was grounded we didn't see the white gigantic letters of the Hollywood-sign, but the interview is real: here is Vannessa Vasquez!
Hello Vannessa, I was happily surprised by your appearance in Misfire. When exploring your biography I see that you already have been featured in quite some movies and television shows. Am I talking to a celebrity yet?
I am actually on a TV show right now where I play the totally and completely different character of Gracie. I actually play an 18 year old high school student. But that's just Hollywood. One day you are a teenager, the next day you are a college graduate then you are a mother, then you go back and play a teenager again. I guess I can thank my parents for good genes for this one.
I suppose your role in Misfire has opened quite some doors as the movie did very well among action fans, not?
Misfire was just released on October 21 of this year. I have had some people reach out to me in regards to certain movies that are in pre-production. Nothing has been sealed yet. I had an amazing time doing Misfire. I hope I get the opportunity to do more action films with great actors such as Gary.
In fact, how did you get this role?
I got this role because previously I had worked with the director Roger Ellis Frazier as the lead actress in a movie called NARCA, which is the story of a young woman from a small town in Mexico which grows to be the leader of a drug cartel to avenge her family. Frazier and I collaborated very well in the making of NARCA and we also appreciated each others creative work on set and so he offered me the part in Misfire which followed Narca. At this moment we are hoping for the film to be released next year as it was a bit more complicated to produce because it was shot in both English and Spanish.
You have answered it a million times before, but how was it to work with someone like Gary Daniels?
Gary Daniels was very great to work with. He is a very easy going calm guy despite all of his great fighting scenes. He was very professional, I loved watching him do his own stunts, it was truly an honour. While I was on set we had a fighting scene in which we did our stunts and he said that of all the years of action scenes I was the first actress to actually pretend to punch him in a scene. All of his fighting scenes were with males prior to that. So that was pretty cool and in a way I felt honoured, even though he was the one who taught me how to do it. Haha. We had a great time and I learned a lot from watching him work, all around amazing person.
You are playing in quite different styles, from drama to horror. I guess that's just what you want as an actress, but are there certain roles you like to play the most?
The past couple of films have all been uniquely different genres and characters. I really enjoy doing it all. Whether I am making someone laugh or cry because they relate to something, I feel great because that's what we want, to have the people be there in the story and be a part of that journey with us even if it's just for that moment.
When reading your biography, I found out that you knew at the age of 6 that you wanted to be an actress. Now that's quite young, not?
At the age of 6 I feel like I was already creating characters in my mind. I didn't know that the actual profession was an actress. Haha. I grew up in a small town, my mother was a single working mother for a long time so I was raised by my grandparents a lot. Being in movies or on TV was a very far away thought. We didn't have very much money for acting classes, or any other activities, so most of what I did was in grade school and taking drama classes whenever they were offered at my school.
Let me be the devil's advocate and let you choose between being the next Bond girl or having a role in the newest of say Woody Allen. What would you choose?
Oh wow! Those are both great roles. I love the characters Woody Allen creates with his actresses. That is my dream to work with a great character writer/director. Being that I am playing different kinds of roles right now, I feel that I may be preparing myself for something great like that, even adding a Bond girl to my resume. I have had people telling me that they can see me as a Bond girl someday. I am a very free spirit, I don't know what lies ahead, but I trust that thy universe has great things in store.
What are your upcoming plans as an actress? Don't say you're the next Bond girl!
I am expected to start filming Season 3 of my TV show called East Los High coming up this January. After that I hope to do more movies. I really love making movies, there are so many stories to tell, so many lives to tell, more butts to kick. Haha!
Is it correct that you're a singer too?
Singer, no not right now. There is a singer named Vanessa Vasquez as well, but I am not her. I am Vannessa with two n's in my name, and I am an actress. She's a singer we can get each other confused at times (starts laughing).
Let me thank you for doing this, Vannessa, and end with the question I always ask: what's your favourite movie of all time and why?
Thank you for this interview, it has been my pleasure. My favourite movie of all time would have to be My Fair Lady. When I first watched it I could relate to Audrey Hepburn's character Eliza Doolittle because she was a girl that came from nothing, someone found her and believed that he could transform her into a greatly loved and respected lady. I loved how they depict that regardless of how we were born we can all become anything in this life with proper practice as long as we believe in ourselves. Also her quirky funny charm and classic beauty made the character and Audrey one of my all-time favourites!
Didier BECU
01/11/2014
---