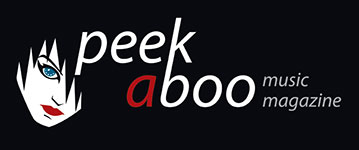 like this interview
---
SKEPTICAL MINDS
Everything can happen!
19/09/2014, Filip VAN MUYLEM
photos: © live pictures copyright Ton Dekkers
---
One of Belgium's finest female fronted bands just released a live-CD and will play at one of the finest metalfestivals, time for some questions …
Skeptical Minds, sounds like a pretty philosophical name. Who came up with the idea and why?
Mich: We start with a difficult question! In fact, when we looked for a name (in 2002), we sat down around a table and we made a brainstorming to find a name that could describe the band and its music. One of the most important points for us is not to believe what we see at the first sight. We are curious and like to see behind the masks. Same thing with our music, we make a mix of different things from different music worlds and we are also curious to see where it can lead… we always discover a hidden side about everything. "Skeptical" was the word who described us the best and it also opens a door to the mystery, to unexpected things… Everything can happen.
"Minds" came naturally too because we always think about things before we start… we elaborate the big lines and then start to build, just like a scenario. Our imagination is the starting point and we like brainstorming sessions to see what we can do next. The projects start always in our heads and that's why we liked the word "Minds". Skeptical Minds, it's us and more we create and share things, more we feel it fits to us.
You are all coming from different places and now live all together in Belgium, right? How did that happen? How did you meet each other?
Mich: Heheh, ummhh let's say the things a bit differently. The musicians had the easiest way. It's their parents who emigrated from different countries. The most difficult part was already done (smiles). But we still are Italian, French and Greek. The bravest member is Karolina who came from Poland (where she was born). Ten years ago, she decided to leave for Ireland where she joined a band. She had (and still has) lot of ambition and knows where she wants to go (like the song No Way out says: "I know who I am, and what I wanna get"… that's Karolina). Nothing stops her is she feels it's the good choice for her. After Ireland, she left for Netherlands to start new project and was looking for musicians. It was in 2008 and we were looking for a new singer. We were busy with auditions and a common friend (Stéphane Odent) told us about Karolina and told her about Skeptical Minds. We met in Amsterdam and she convinced us immediately singing many songs in the car (Nightwish, Within Temptation, Skeptical Minds). She was prepared and we stayed voiceless. We spent the day all together like we knew each other since years and when we left; we all knew we would start a long way together and the rest followed. Few months after, Karolina moved to Belgium to be close to the band and be able to work daily with Skeptical Minds.
How did you decide add industrial vibe to a Gothic/metal vibe, work with a violin and a cello to your sound? Who inspired you?
At the beginning, we just joined the 3 main influences of the 3 forming members: electro industrial loops, metal guitar riffs and melodic female voice. The cello and strings came after. In 2007, we composed Broken Dolls. The drummer was playing in an Apocalyptica cover band with 4 excellent classical cello players. It was for us a good opportunity to make a song with those 4 guys. It was very exciting to make our own song with "Apocalyptica" style. As the real ones wouldn't probably agree, we had those guys and we decided to make it. That's how it was born. Then we performed that live with them in Brussels. The cello sound was so great and the fact you also can use it like a second guitar that we decided to integrate it as a new element in our music. It opened our Minds (that were bit skeptical about classical instruments) and now we will integrate more and more acoustic instruments in our music but also traditional instruments from other countries. I don't say more for the moment.
You just released your first live-CD (after a live-DVD) that's recorded at the Metal Female Voices Fest., who came up with the idea?
We played at Metal Female Voices Fest. 10th Anniversary and it was also Skeptical Minds' 10th birthday! The gig was recorded during the fest and we received the tracks. We didn't plan to release it in the beginning but after a quick mix, it sounded very nice to us and we said: "shit! It sounds like we would like our lives sound!". We all were very happy of the result and things followed naturally. It's the result that made us decide to release it and share that special moment.
The album has a nice artwork! I noticed it's something very important for you, right?
Let's talk about the artwork. I'm happy you talk about that, because we never do and it's indeed something very important for us. We discuss and work a lot around that. As you can see, since 2011, our design became more "comic style". We have a good friend called Alain Poncelet. That guy is a great guy. Not only because he's as big Motörhead fan as I am, but it's very easy to work with him. We have a big common musical and metal background. We are connected, he catches very quickly what the band wants and most of all, and he's open and acts like a band member. We also do the same with him. Instead of composing music, we compose covers or comics. The dynamic is the same. When we start a project, we sit down, we have food, a talk and we speak about ideas ;) then, we meet again and watch the drafts Alain made. Then we go further and build the project step by step. We made a try with a comic in 2011 about the song Broken Dolls and the result exceeded our expectations. We all liked the association and how it looked. Since then, we decided to associate Alain Poncelet's style with Skeptical Minds world. The combination of both worlds gives another dimension to explore for the band and Alain. We have many plans together. Stay tuned!!!
You played a lot at that festival, what bounds you to it?
Yes, we are lucky indeed. In 2005, our dream to play there became true. Since then, we played few more times and we always are glad and happy to be a part of it. We are lucky because the fest happens in Belgium and we have quite a lot followers and people who ask for Skeptical Minds. If the fest happened in Germany or Italy, I don't know if Skeptical Minds would have the chance to play and if yes, they wouldn't play so often for sure. I think our chance is to live close to where the fest happens and to have a bit popularity here in Belgium but also outside.
Many people come from foreign countries now and I know that more and more ask the promoters about Skeptical Minds. Once they are in Belgium, its good opportunity for them to see us in the same time. That's how we explain that. What bounds us to it? We are friends with the promoters who helped Skeptical Minds and gave us a chance in 2005, like they did with almost all other Belgian metal female fronted bands since then (Sengir, Valkyre, Anwynn, Azylya, Ethernity,…). They also did the same with other unknown bands from other countries like Epica who became very popular since then (they headlined the first edition when they were unknown in 2003). Now, every year you can discover new bands and some of them become popular and people ask them again and again (like Diabulus in Musica for example).
How was it to perform together with Iliana?
It was special (smile from ear to ear) we are very good friends with Iliana and we support her a lot. As I often say, she's in the world top 5 of metal female voices. She's a great singer and a very kind person. We knew she loved Broken Dolls and in May 2012, when we played in Greece, we made her a surprise. We said to her to come and sing with us Broken Dolls on stage. She composed a second voice and she performed with us for the first time in Athens. It was special because it was our first time there. The audience was one of the best we met and many people from that night became friends and fans. As Iliana also played at MFVF for the 10th anniversary, we proposed her to sing Broken Dolls again with us. It was her first apparition at MFVF, she was stressed but we had a very good time. Those moments stay forever. I think we all were very very happy. And we also were proud to present her to the audience. The next day, she performed with her band and they killed everybody! The nice thing is that this year, Skeptical Minds will perform again at MFVF and Iliana comes back too with her new project Enemy of Reality.
With whom else would you love to share the stage at MFVF?
We already did once with 4 Greek singers together. It was a blast! About sharing with someone else, we don't think about popular persons or stars… we love to share the stage with people we first respect a lot and if they also wanna have fun with us, then no problem. Usually we don't have guests but MFVF is a nice place for that and that kind of unique collaborations happens a lot. It's cool.
Can you accept that I compared you with THE Breath of Life (honestly said : for me, Isabelle Dekeyser is simply the best female singer of Belgium)? Do you know each other?
We can accept that comparison of course (big smile) what a question (smile)!, it's a good compliment! Isabelle is indeed the best female voice in Belgium, I agree! We know Isabel very well because beside Skeptical Minds and The Breath of Life, we meet sometimes on some gigs or fests where we like to go to work and help. When you are musician, you like all the sides of music life on stage, in front, beside or behind. Isabel is a very sweet and kind person but also very generous and calm. I never saw her angry I think (or she hides when it happens). We never played together but who knows what the future reserves to us? Let's see…
10 years is a long way, there must have been ups and downs, can you tell something about it?
Yes, it's a long way but in the same time, years pass so quickly… ups and downs, yes we all have some like in a relationship or in a family. When the entire band is united and focuses on the same direction, it's wonderful. With the years, it happens that the ways or the visions go on different directions. Then you can have tensions or line-up changes.
We all search for some things and when our quest doesn't fit anymore with the band's direction, then you have to follow your way. What makes things not easy sometimes is also the fact that we have to combine a second life beside. We have to work; we have family life and music life. Do you think that everything keeps the same stability around the band all along? When things change around, your vision or priorities can also change and then, it can lead to ups and downs in the band.
The most important is the communication and to be honest with each other. We also learn to be wiser and take a bit of distance with the years… Now, we all see the band like a train. You take it; you wanna reach your destination. But if you change your mind (coz we are skeptical people), then you leave the train and "someone new" can come but the train keeps going. That's how we manage now… since we manage like that, we don't feel there are ups and down… "it's a long way to the top if you wanna rock and roll" (AC/DC). Hahaha.
It's getting harder and harder to get booked and yet it seems like you play a lot, how do you manage? It almost seems like you are not touched by the crisis?
Your question is funny because we have the impression it's hard for us too!!! Ok, I have to explain myself. You are right when you say that we play a lot. But look, we almost never played in summer fests. That stays very difficult to reach for us. On our level, it's easy to find dates and we play quite a lot, that's true. In the metal female fronted world, it's also quite easy to be part of it (MFVF, Dames of Darkness, FemMe (28th November in Eindhoven),…).
But we are limited too. We don't tour in Europe yet; we don't tour as band support either. We could, but it's a choice… Many support bands pay thousands of € to be part of the tour and pay for the headliners' fee. We don't play in that game. That limits us, we know that, but we prefer that to feel we were fucked well and deep. About the crisis… ummhh… I want to say that it seems like there is a crisis but there is not… we are skeptical about that… it's just mediatic manipulation, a big plan. Many people exploit the situation, but when the crowd wants to go to see something, they go… football stadiums are not empty, when Lady Gaga comes and tickets are 150€, the venue is full in 5 minutes… let's talk about crisis when people will have to choose between bread or gig. For the moment, it's not that. People pay more attention how they spend money. Metal heads are passionate people. They still go to see gigs! That's why it seems crisis doesn't touch us.
Tricky question: if you have to convince a booking agent who doesn't know you: what are your assets?
Like usual: a small bio, discography and strong points of Skeptical Minds on stage with our Spartan singer!!! I often give a live link or two to show what kind of energy Karolina and the band can provide. That's all. I don't think there are many things to say. Say few but say the truth.
Who came up with the idea of creating the song 'Living in a movie' and how do you explain the lyrics?
To be honest, I don't remember exactly who gave the name but I think that it started from the drummer who wrote the song structure and wonderful intro. He composed it like a soundtrack. The name came easily. I think he proposed that. Then, we sat down with Alain for the artwork (again) and we made a cover inspired by DVD covers style and using the comic style of Alain. If you look the vinyl cover, you'll see many references to movies or series. The lyrics talk about life and dreams. What is real, what should be real, what you would like to live instead of dreaming. Then, make your dreams come true…. You can live that movie instead of just dreaming it. That's why we said: living in a movie. Our movie, we can decide and live it.
One of the tracks that will be for a long time actual is 'Dictator', did you have anyone special in your mind when writing about it?
Not really… we always choose virtual characters. We imagine someone in a situation. The situations are always real but all characters virtual. I mean that all what we explore in the songs are situations many people can live. Then we write about that. Dictator speaks about the situation when some people (in a relationship, at work,…) are under pressure, manipulated, dominated, destroyed by another one we called the dictator. He's not a good guy or girl. But he (she) can be everywhere… maybe it can be me, maybe you… who knows? Let's stay skeptical…
Can you already tell us something about the comic and the new album that will be released in 2015?
We have that project since 2008. We never did it because we didn't find a comic designer, had other things to finish first, not the budget etc… We started to work on it like two years ago and planned to release it initially around April or May 2014.
As we have (like many bands) to fund ourselves our projects, we collected almost half of the money we need. I want to thank here all people who already trusted us and pre-ordered the next album and supported us! For that reason, we decided to take more time to collect what we need and it also gives us time to reach a better result because very often, you don't have enough time to spend to reach the result you really want. Here we have more time. We plan to release it in the summer of 2015. One year delay but we don't stop the project. It goes on. The story is about a girl who will have to face her fears, death, and her self destruction or salvation… I don't say more. The story will be shown in two different ways: music and comic. It's something we never did and that's why we wanted to do it that way. All new experience is exciting and we like that.
What else will the future bring? What is on your wish list?
Beside the live album and the next album with the comic, we have some other projects in our mind. And maybe some collaboration possible with other bands or people to make like hybrid stuff, to mix more and more worlds. We always are curious about things that can produce a different and nice result. Who doesn't try, gets nothing. That's what we say here… let's try and let's see. Besides that, we'll have more time also to spend on our side solo projects. They will be very different and nothing to do with Skeptical Minds. Stay tuned!!!
Thank you very much for that interview! I talked a lot, I know but thank to you and people like you, I don't need to go to psychologist, thank you again!!! And thank you to all readers!! Watch your back!!!
(click here for the live album review)
Filip VAN MUYLEM
19/09/2014
---