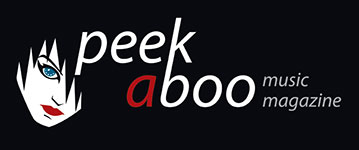 like this interview
---
GINO VAN HECKE (ZENO PICTURES)
For the moment I have almost 60 titles in my catalogue, but almost no money on the bank.
15/09/2014, Didier BECU
---
The love for film can simply be named a passion. And how much further can you go than setting up your own movie label? Gino Van Hecke did it! Zeno Pictures is the most important cult label from Belgium.
Hello Gino. The first question that spring to mind is simply: please introduce us to Zeno Pictures!
Zeno Pictures was founded in 2006 by myself, Gino Van Hecke. Already as a child, I was a big movie fan. Later, I attended film school in Brussels and graduated as an editor in 1993. Just like director Quentin Tarantino, I started working in a video store, a job which I swapped after 7 years for working at the biggest rental organization in Belgium. I attended the Cannes Film Festival for the first time in 2004, quickly followed by the American Film Market in Los Angeles, the European Film Market in Berlin and the Hong Kong Film Market. In 2006, I released my first film in the Benelux, The Tiger Blade, which led to me starting my own company: Zeno Pictures. Since then, Zeno Pictures has released not only a lot of (almost-) forgotten Belgian cult films, but also other unique international pictures and worldwide (cult) hits.
Correct me if I'm wrong, but Zeno Pictures is the sole independent movie company from Belgium, not? That asks a lot of courage, not?
There are other independent companies in Belgium, but I'm probably the smallest independent and a "one-man operation". It takes not only a lot of courage but also a lot of money to keep investing in all those unknown genre titles. Since I started I always kept reinvesting the money in acquiring new projects. For the moment I have almost 60 titles in my catalogue, but almost no money on the bank.
You are more than just a film fan as you also studied film art. I adore cult, but it's kind of bizarre that you end up in the cult section which is a bit the sewer of film. Most of your colleagues are into arthouse!
As a personal film fan I collect for instance the "Halliwell's Top 1000" which is indeed more the classic and arthouse stuff. When I started with Zeno Pictures, I never focused myself on one genre. I even tried in the beginning with some martial-arts movies (The Tiger Blade, Honor), some Canadian thrillers (Le Dernier Tunnel, Ma Fille Mon Ange), some action movies (Bullets, Blood & a Fistful of Cash, The Survivors), but horror as Simon Says proofed to be the more commercial ones. I also quickly noticed on all those film markets that with the budget I had available for buying movie rights, you easily end up with horror movies. Blockbuster titles were out my league, art-house, Asian and smaller theatrical titles were still too expensive, so the only genre that was fitting my wallet and still is, is horror!
How did the love for cult started?
Oh, when I was 9-10 years old, I started renting movies with my father at the local video stores. In the 80's you still had Betamax, Video 2000 and VHS. And on VHS the choice was not that big, so you rented everything that was available. And in the beginning there was a lot of low-budget horror, sci-fi & fantasy titles to choose from. A lot of those titles became later real cult classics, so my love for cult has grown since…
Just like Tarantino, you started your career in a video rental shop. Videotapes are a paradise for cult nerds. Do you still collect them?
I collected movies since I was a kid. But I was never attached to the format. So I started with VHS, added later on laserdiscs to the collection. Sold everything to change to DVD and added Blu-ray later on. It's only now I regret that I didn't keep it all, because I would probably had more than 10.000 movies, but I didn't have the space.
Talking about collections. I guess you have a mighty collection. On which items are you most fond of and do you understand that collector-disease?
For the moment I only have around 1600 titles in my collection. Mainly because I always kept changing my collection more into quality then quantity. I have a lot of very limited collector's editions and imports. My pride is Cannibal Hollocaust edition with a statue included of the impaled women. If I would put a price on my collection, it would be 20.000 euro.
People always collect something in their lives: you start with toys, then Panini-stickers, maybe stamps or coins and later on you decide if you go for music, movies or books. In my case it was movies (laughs).
Many gems are found on old dusty VHS-tapes. Is it easy to get the copyrights done or is that as they say a real pain in the ass?
I recently released the original Faces of Death and that was already a search to find the rights. I also want to release Cut & Run. After trying with sales companies, director, colleagues etc…I finally found the producer and he re-directed me to a sales-company. Back to the beginning. So Yes it's real pain in the ass!
I asked it to the people from 88 Films, now it's your turn. What is cult?
For me a movie becomes or is a cult-movie, if one or more key elements of the movie, as the storyline, the acting, the camerawork, the special-effects etc, are so extraordinary compared to what you normally would expect from an average movie.
You attended most filmfestivals. Do you like all that extravaganza?
As filmfestivals I did the Belgian ones of course, BUT in Breda, Bloody Weekend in France and FrightFest in London. I mainly visit them to see a lot of films, do some business and sometimes also to sell some DVD's or enter a movie of my own. The extravaganza around each festival is just what the festival is all about! What the film markets are concerned, I mainly do meetings and some screenings. Once and a while a party is nice, but all the extravaganza as in Cannes is not important for me.
Now let's talk about the label. What makes you decide to release a film from?
I always start from my own opinion about a movie or a project. Or I really like the film or moneywise the title is in my budget to acquire.
On a Belgian level, I have to have a good relationship with the directors or producers behind the project, otherwise I will not do it. On international level I try to get the gems in the genre, but they have to fit my budget. Sometimes I take some lesser titles, because you want to stay is business with the sales companies you like.
How far can someone go in horror? If you want to know, I saw tons of horror films and there's only one release (yours! – A Serbian Film) that made me say : "this is as good as unacceptable"….
That's a good question and it seems that every year there is one movie that crosses all borders and raises the bar to the next 'higher' level. For me 'A Serbian Film' is not even a horror movie. Of course it's one of the most controversial movies ever. But it's so well made and won't escape your mind. That's the reason why I acquired it. If you would leave out the 2 most discussed scenes, you still have a very strong movie. People forget it's just a movie you're watching, it's not reality. And believe me there is more sick shit around that would make 'A Serbian Film' look like The Sound of Music (laughs)
You already revealed me that you have some plans coming up, maybe you can share some with our readers!
I also recently started with some partner our own worldwide subscription based Youtube-channel called "FesTVT".
FesTVT brings you the online genre film festival experience! Watch features, shorts, documentaries ranging from cult exploitation to trangressive art house. Go behind the scenes of the world's leading fantastic film festivals, from FrightFest to Sitges and beyond. Discover hidden gems, learn from filmmakers and festival organizers what lies in the future. Participate by submitting your films, become part of the genre film family. FesTVT is more than just another VOD provider...join now and take a journey around the world....
If you could choose one movie that you could release (without counting the copy rights) which one should it be then?
The French movie "Le Vieux Fusil" (aka The Old Gun) from 1975, with Romy Schneider and Philippe Noiret. Because that movie made a big impression on me when I watched it for the first time as a kid!
Let's finish with two questions I always ask. What's your favourite movie of all time and please state why?
You're gonna laugh, but it's Amadeus! Because each time I watch this, this movie becomes better and better!
With whom wouldn't you mind to be alone with in an elevator for 8 hours and what would you do then?
With some business people (who I'll not name) that didn't pay me correctly or cheated on me. If you've seen the movie The Elevator (2013 - Massimo Coglitore), then you will know what the victims will be going through (laughs again!)
Didier BECU
15/09/2014
---