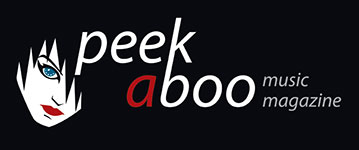 like this interview
---
DEBBIE ROCHON (ACTRESS/DIRECTOR)
I love the fact that horror movies can say whatever they want to say.
08/08/2014, Didier BECU
---
It seems like Peek-A-Boo is really living among the stars with all those interviews these days, but this one is very special. She's a cult star, she played in 200 (!) movies, some say she's the ultimate scream queen, she was part of the Troma-gang, she worked with Fangoria, she's an excellent actress, she's super friendly, she cares about movies, she knows her stuff…she's Debbie Rochon! Make room for the legend!
Hello Debbie. First of all I want to say it's a real honor that you want to do an interview with us. I think I can say you're a real icon. If I understand well, you landed by coincidence in the film industry. How did this happen?
Well, this is a story most people know but I worked for 3 months as an extra on Ladies and Gentlemen: The Fabulous Stains! film receiving $300.00 cash a week. That was in 1981 and the experience changed my life. I went from a street kid with no hope to a focused kid who would work hard towards an acting career. After I worked 3 jobs and saved enough money I moved to New York City to study.
When having a look at your filmography it is impressive to see that you have featured (I swallow now) in 200 movies. That's a lot. Do you remember them all and can you pick up your favourite moment?

I can remember them all because I was sober for every one of them. (laughs) Every film has a story behind it. Every film has had an impact whether it was good or bad because you are always learning. The learning never stops. While I have had many really great experiences making films for all different reasons I would have to single out American Nightmare as my first most satisfying movie. The reason is that director Jon Keeyes knew I was so into the character and understood her on many levels that he had written the 'burial' scene as just an improv scene for me. I was able to do whatever I wanted and express whatever the character felt. That was very satisfying. Recently I had the experience again while shooting Dan Brownlie's Serial Kaller where he had a scene that required me to 'just go for it'. That was another incredible experience that I deeply appreciated.
You starred in quite some Troma-productions too. All these films are now considered as absolute cult. But how was that when they were released, was it easy to find an audience?

I started working with Troma in 1992 but the first film I did with the company was Tromeo and Juliet in 1995. When this movie came out it seemed to rejuvenate the audience and excite Troma fans all over again. When it opened in theatres in NYC almost all of the reviews were great in the papers so that was really exciting for everyone! Yes some times you will get a lot of backlash because of your association with Troma but I couldn't care less. I have always had a blast doing the films and the crazy characters. People can brush them aside and turn up there noses to Troma but they will always be a part of pop culture and have influenced many film makers and I think that is what will be the lasting legacy of the company. There will always be a hardcore fan base for Troma and that's a really incredible thing for the company.
Some people name them as the as a guilty pleasure. I hate that term as it implies a sort of shame. I even do think if you delete some technical elements, that these type of movies are much better than many so called masterpieces that are praised by the press, don't you think?
Yes I think some of the indie movies are far more unique and unapologetic and therefore more interesting. I prefer watching indie movies myself but sometimes with the right director a big movie can hit the mark perfectly. I think as long as a movie has a voice then that is the most important element. The term guilty pleasure is strange, I understand it well, but it is definitely a back handed compliment. People should just 'own' what they like and not make excuses about why they like something because they are afraid people will disagree with them. Every movie is not made for every person.
Most of your movies went straight to the DVD-market. Do you think that's an advantage? I mean most B-moviefans are more dedicated than the usual film fan that picks up a Tom Hanks-movie.

I think it was an advantage at one point. Now with torrent sites ripping off the indie film makers it's very hard on the true indie world. The future is streaming whether it's Netflix or another outlet. This could be the only way to fight the torrent sites. I find it sad because I love having a DVD or Blu-Ray in my hand but the truth is a lot of people want to see a movie immediately and don't want to wait for it in the mail anymore. The days of event movies are mostly gone. Everyone has been trained to get things in a blink of an eye so the independent film makers must create a way to succeed with streaming in order to stay in the game.
It might be a strange question, but I wanna ask it anyway. Do you understand, being a movie star yourself, why people are going so crazy over stars?
I think celebrity has become a very strange thing. It has become much more of a reality show world. People can be charged with crimes, get the front of magazines and newspapers and they are in the pool of 'celebrity' without having worked hard or done anything to deserve it. I have always been a fan of most things underground - music and movies. But artists have to pay the rent too so that's why it's important to support people who's work you like. Most of the mainstream celebrity is boring to me.
Do you collect things yourself?
I used to collect gargoyles! But I moved a few times and a lot of them broke so since then I haven't collected anything besides books and movies. I love buying both.
Of course there's Fangoria. How did you got involved in such a legendary mag?
I was working as a producer for the company called Scream that ended up buying the magazine. Then I produced a couple of specials for Fangoria TV and also hosted a show called Trailer Park for them. The TV channel never came to be, but we landed a show on Sirius radio which I co-hosted and co-produced for 4 years. I began my own column in the magazine and enjoy writing it very much!
Are you the kind of movie buff who knows every detail from every movie and who has seen Halloween more than 50 times?
No. Very few movies do I know every detail about. I may have seen many movies a dozen times but I can count on one hand how many movies I can quote from beginning to end!
In fact, what is for you the highlightof horror in movies?
I love the fact that horror movies can say whatever they want to say. They can express a political statement, a racial statement, a gender statement - they can express an opinion on anything and also a horror movie can be just a horror movie and that's fun too. They can be funny, dramatic, scary. Horror is the best genre of film to have a voice in my opinion.
Even if you're a household name among cultfans you still play in lots of small productions. Lately you were in Varsity Blood, how can directors convince you to be part of their movies?
In the case of Varsity Blood I loved the character being offered to me by director Jake Helgren! He was a terrific director and a wonderfully warm person to work with! It was a lot of fun to make Varsity Blood! If someone offers me a role it has to be appealing to me in some way, a part that I feel I can do or say something with. Or it can just be balls out fun!
You also have directed a movie, Debbie. Correct me if I'm wrong but as far as I'm aware, Model Hunger is your sole movie. Do you think that you will make another one in the future?

I really don't know yet. I will see when this baby is born. I loved making Model Hunger it will be a really incredible movie and showcase a lot of talent so I am deeply excited and chomping at the bit for it to come out!
Perhaps you can share a secret with our readers, what does Debbie Rochon really scare?
What scares me? Hard to say. I think most of the film making world not really knowing how the streaming world will affect indie movies and if there's a way to make money from it! It's a really tough road and with the direction things are going it's hard to say how a lot of folks will continue to get the money together for making their films. TV seems to be the steadiest job right now. We are lucky there are so many horror shows on TV currently. But with that everything has changed. The conventions have become a lot more corporate and with a lot of TV stars demanding so much money per autograph the indie people are not thriving as much as they used to. This was a good way to interact with the fans of horror movies, have some good conversations and fun and supplement your money as well so you could pay your bills. As an artist that's really important. But with the big TV show stars eating up most of the convention promoter's money it is a very different scene now.
Let us end with a fun question. What is your all time favourite movie and which role would you like to have played?
The Road Warrior and I would have loved to play Mad Max. :)
Didier BECU
08/08/2014
---