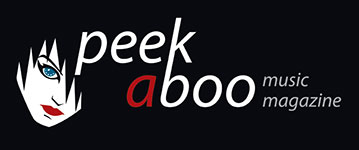 like this interview
---
ALTHEA VEGA (ACTRESS)
I believe that directors have the right to tell their stories and this was what Sean has seen when he visited Manila.
29/07/2014, Didier BECU
---
One of the best movies you'll see this year is Metro Manilla by Sean Ellis. It's a very hard portrait of that part of Manila…even so hard that it's hard to watch. The film got overwhelming reviews by lots of critics and Peek-A-Boo is more than proud that we have an exclusive interview with main actress Althea Vega.
Hello Althea. First of all I would like to tell you how honoured we are that you want to do an interview with us. If you don't mind, I would start asking some questions about Metro Manila.
Metro Manila is a very hard film. When you read the script first, haven't you got any doubts to do this? I mean, this movie really shows how hard life can be.
As an actress, I'm prepared physically, mentally and emotionally to do my part. I do not have any qualms about portraying different kinds of characters. We are in the profession of telling stories and we have that responsibility to show some aspects of reality. Hardship is really a part of people's lives and I believe it is important to show that part of our society and the sad fact about the lives of some Filipino people to serve as an eye opener.
I never been to Manila, but judging on this movie, it looks like hell if luck is not on your side. Is Metro Manila just a story or is life really so hard over there?
See? Just by watching our film, you were deeply affected. That' s how powerful films are. The scenes you have seen were difficult to watch but as to what I have just told you, this is just a portion of our reality that shows the dark side of Metro Manila but there are many areas in Metro Manila that are growing and developing as an economy. Our leaders are trying their best to solve the problems that are happening in our society. Our Metro Manila film showed some of the contras of the city, but perhaps if there were additional scenes like an armored car driving through the street of the Fort Bonifacio, Ortigas and in Makati and some shots of the new branded condominiums in Makati and our gated communities could be edited in the film, this might balance the film's portrayal of Metro Manila.
I was into Real Estate business and Real Estate is growing rapidly. I saw that there were many foreign investors that came here to invest like Donald Trump and Paris Hilton among others. I think these are the signs that life can be so good here.
How were the Filipino people reacting? I mean Sean showed a very dark side of the country.
Some of them were ashamed and hurt to see the reality. Others were considerate. If some of my fellow Filipino were offended about what they saw on this movie, I think that is beyond Sean's control anymore. I believe that directors have the right to tell their stories and this was what Sean has seen when he visited Manila.
In fact how did you got in touch with Sean?
I first met Sean at the audition. After a few days, I was informed I would be a part of his production. I still clearly remember when I thanked Sean for choosing me to play the character of Mai Ramirez and he mentioned some words that I'll never forget. He said something like "I did not choose you, you chose yourself to be in that position". His statement made me realize that you have to believe in yourself first, make a self-affirmation so that people will appreciate the outcome of your effort. During the filming of Metro Manila at that early stage of my career, I was shy and naïve but the good thing about Sean was that he was very observant and responsive to his actor's needs. He guided us to act with freedom to interpret our own characters which feels naturally for me to do.
Metro Manila is a worldwide success. Critics are very good, so I guess this movie has opened lots of doors for you as an actress too? What is next and are there chances we will see you in international productions?
It is gratifying to know that our film gained an international recognition and yes Metro Manila has opened new opportunities for me. I just finished filming DEMENTIA with internationally recognized Filipino actress Nora Aunor, where I played the younger version of Nora's character in the film. It will be shown on September 2014. I also just finished a movie with an Italian Director and there are several opportunities that are being presented to me so we'll see where these all ends up.
Apart from Brillante Mendoza I know not much about the Philippine film industry, can you tell us something about it?
There are plenty of Filipino talented directors who made their marks in the international film scene, to name a few Lav Diaz, Raymond Red and Benito Bautista. The Filipino movies made headlines again in international film festivals. Last 2013, there were three films that made into Cannes Film Festival like Norte Hangganan ng Kasaysayan, On the Job and Death March.
I understand by reading your biography that you put a lot of attention to believing in yourself, even if life is hard. What do you think from all the glamour that surrounds the film industry?
I deeply appreciate that I have this kind of profession that is very rewarding and it opens a lot opportunities for me where my work gets to be appreciated by many but I have to keep myself grounded from all of it, which I always try to do. You know, when you try to stay positive despite the challenges in life and you still keep believing in yourself, you'll attract abundance in your life.
Suppose you could go to Hollywood, would you take the offer?
It will be a great opportunity to be able to work with people from Hollywood and people from around the world. I would gladly take the offer. Definitely a BIG FAT YES!!!
You're more than an actress. You really need some pages to sum up everything you're doing, what do you like most?
I'm grateful that I was able to experience many things that I love doing. Dancing Flamenco is that makes me feel great and I'm into singing and I want to delve more into it. I'm also into real estate and other businesses before. I love being physically active. Currently I'm taking boxing lessons and I also studied martial arts but at the end of the day the thing that I'm most passionate about is acting.
Well, let' s end with our final question. What is your favourite movie of all time. Why?
Obviously, I love Metro Manila but aside from our film, my favorite movie of all time is Black Swan maybe because I also have the desire to be a better (Flamenco) dancer. When I first saw the film, especially on the part where Nina transformed into a black swan, I felt like I was the one who turned into a "black swan". I felt a strong presence that enveloped me, its like a deep yearning to be better where I felt this great oneness with the character, as if she mirrored my inner feelings. This movie touched my heart so profoundly. Nina's strength of character and her determination on the movie is the kind of personality I want to develop in my life for years to come. This is a good thing about making quality films, it awaken one's soul and encourage to do things better.
Warm regards, Althea Vega.
Peek-A-Boo magazine wants to thank you that you gave us the opportunity to interview you, Althea.
Didier BECU
29/07/2014
---