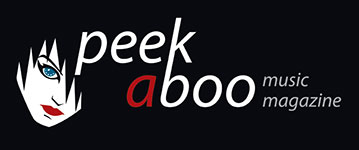 like this interview

---
CESAIR
For 2015, we would love to extend our reach throughout Europe! If Belgium loves us at Trolls & Légendes, please spread our music wherever possible, and enjoy!
16/07/2014, Filip VAN MUYLEM
photos: © Rob De Heer, Jasper Van Gheluwe and Fieke van den Hurk
---
After the passage of Folk Noir performing a L.E.A.F. track at Trolls et Legendes 2013, Thomas Biesmeijer left L.E.A.F. and went on with his own band Cesair. Now it's his turn to play on the same stage... Cesair brought us a golden album, really worth it, so it's time to hear Cesair tell us some background stories …
Cesair: Strange name for a band, I'm more willing to call it César or Caesar. Can you tell us why?
Our name is derived from the myth of princess Cesair, the granddaughter of Noah. Her name is pronounced "kyesser" and has very little to do with Caesar (laughs).
In a sense, Cesair's epic allows for a world of exploration, as she herself allegedly explored the whole known world. In short, the epic relates how Cesair fled from the Flood by ship, which took her from Sumeria, past Egypt and the Mediterranean, all the way to Ireland, where her journey ends. As she must have come into contact with numerous cultures and customs, so is our music influenced by the wealth of history and tradition that lies hidden in the Oriënt and Occident. It was not difficult to build a relationship with this mythological princess, as she was a strong and confident figure, who traversed the world, inspired her people, settled on new lands and defied vengeful gods.
How can one describe Cesair the best (musically)?
We have created a distinct sound that borders on folk music and film scores... One of the descriptions that best approaches our musical style must be Pagan Folk, a term coined by bands such as Faun and Omnia. However, we feel that certain historical and cultural elements that influence our music are not properly represented by the term "Pagan", so we settled on referring to our music as Epic or Mythic Folk.
You use a lot of languages, how hard is it to remember the lyrics and bring the language as it should be?
We have written songs in Arabic, medieval Celtic languages, Spanish, Romance, Swedish, Occitan, (Old) English, Latin, Greek, Middle Dutch, Old Norse, as well as various indefinable languages... and probably some more. The world hosts such a fantastic wealth of languages, and all of them influence our culture and traditions. Some languages close to our own are relatively easy to convey and remember, while others are so far derived from our daily tongue that it takes time to come to grips with them. For some of the languages we use, such as the Babylonian in "Enuma Elish", no-one can know for certain how they are pronounced 'properly', which allows Monique more artistic freedom when she uses such a language.
Where do you find your inspiration?
We are very critical of where we draw inspiration from. Sources need to touch, move, illuminate and challenge us, and inspire us to make beautiful music. Luckily, the history of the world is so rich with remnants from cultures, traditions, literature, art and architecture that we do not need to fear ever running out of ideas. Our debut album, "Dies, Nox et Omnia", features songs inspired by sources from all of written history. "Enuma Elish", for instance, draws from an 18th-century BC text about the creation of the world, and "The Wanderings of Oisín" includes passages from W.B. Yeats's eponymous work from the 19th Century.
Can you tell us something more about your past, how did you end up in several bands? And for sure: why this genre?
The idea of Cesair sprung at the University of Utrecht, where four of us have at one point studied Celtic languages and/or history. We started out as a Celtic folk cover band, a one-time-joke that became more and more serious over time. In 2011, our drummer Jan joined the band and as of now, we have a vast repertoire of original compositions. All of us come from a different musical background, and have probably been active in other bands/orchestras/projects because we're bursting with creative ideas that need expression. Why folk? Because this is a musical genre that feels right to us. It is as though we never 'chose' to make this type of music; events have simply led us to where we are, which is a place where our ideas run free and where we can express ourselves.
How was it to be part of L.E.A.F. & play at the previous Trolls et Legendes?
Fieke, Sophie and Thomas have all been members of LEAF. It was a great time for us because Cesair had come to a halt in that period, and working together again sparked a renewed energy to pick up where we left! In fact, we did not play at Trolls & Légendes before, but the band Folk Noir did perform a LEAF-song written by Fieke and Thomas, called "Wind & Tree".
What can we expect at the 2015 edition? Will you or any other member figure on stage with another band or will you have a special guest (Finvarra for example)? Could it be Lukka from Rastaban (as he did with Daemonia Nymphe)?
Expect us to show Belgium who we are! This will be our second show in Belgium ever, and we are eager to win over the hearts of the crowd! As for guest appearances... You'll just have to wait and see! (laughs friendly)
One of the nice things is the use of many instruments, how do you bring that on stage?
There was a time when we could travel to a Cesair concert by public transport... But this has indeed grown to grand proportions. We simply want to be able to convey our musical concoctions in the best way possible, and in our case this requires an extensive backline : )
I read that you are also helping Finvarra …
You are correct! Monique is filling in for Gwendolyn, one of Finvarra's vocalists, because Gwen is having a baby very soon. We are so happy for her and wish her and the baby a healthy life, and Monique is honored to have been asked to replace her temporarily.
Thomas, you told me you left the band LEAF due to lack of time, so how hard was this decision for you? Can you share some good memories with us?
I left in the autumn of 2013 due to time constraints. I was a member of Shireen, Cesair and L.E.A.F., and it became unrealistic for me to continue dividing my energy between three bands, each of which deserved 100% of my attention. Because Cesair and Shireen were the most challenging bands for me, musically speaking, the decision to stay with those bands was easy. I have many great memories with LEAF, such as opening for Wardruna in 2013 and recording our very first CD, but the best memory is having worked together with people who are still such good friends of mine.
And yet you started another band: 'Shireen', can you tell us how that happened?
Actually, I joined Shireen around the same time we began with Cesair, in 2008. Due to a number of line-up changes, we have been re-inventing ourselves over the past years, and have now finally grown into a band with healthy mechanics. This is why many people are only just getting to know us.
You also were part of the benefit folk cd for Ukraine, was it easy to jump in for this one, as it is politically seen not easy and it might cut you off from some opportunities if things turns out bad?
We had no second thoughts about contributing a song for the CD, because it was not a political decision for us. Our close friend and colleague Mich Rozek from Rastaban, who initiated the project, simply had the goal to help people in need and that was all we needed to know. The political debate concerning the Crimea crisis is something we do not want to get involved in. We are musicians, and we believe that music ultimately transcends petty borders fought over by old men in business suits.
You released not so long ago 'Dies, Nox et Omnia' what does it means and what does it stand for?
"Dies, Nox et Omnia" is a manuscript from the Carmina Burana, one of the best preserved collections of medieval poetry. The text translates into "Day, Night and Everything"; we incorporated this text into the myth of Cesair, who, in our retelling, recounts the lines of this poem while she is falling to her death at the end of her story.
Who did the artwork and what does it stand for?
Like every aspect of our album, we designed the artwork ourselves. The design needed to band together nautical themes, such as the compass and the sea, that influence the story of Cesair, and the historical themes that influence our music.
I reviewed the cd and absolutely loved it, any comments about it? What you think of some band names I dropped?
We are very happy with your positive review! Yours is one of the few reviews that appeared in an international medium and we feel that this definitely helps us in reaching the people who might like our music. We love some of the connections you make between us and bands like Inkubus Sukkubus, as well as your detection of Japanese influences in one of our songs. This shows us that music is personal to every individual, and, thankfully, that the interpretation of Cesair's music is far from limited to our own!
How much press coverage do you get? Is the folk scene also interested in press coverage? And the local press?
The folk scene gets press coverage in media aimed specifically at folk/pagan/Mittelalter and gothic audiences. This is great because we get to reach the people who love our music. On the other hand, many people might be interested in this type of music without knowing it, because they have never been introduced to it. We think that many people might love this genre, because in a sense it offers a way of escaping from contemporary sorrows. We are living in a world where men in suits are fighting wars over oil and territory and men in suits are procuring a capitalist bubble that we cannot influence or comprehend. Folk music might be a modern form of escapism and romanticism that reconnects people with a history that they have forgotten about.
How hard is it to achieve something nowadays?
That depends on what it is you are trying to achieve. We are interested in making the music we want to make and sharing it with as many people as possible. It is hard work, but it is incredibly rewarding. And it has brought us to Trolls & Légendes, which is a major achievement for us!
What drives you and gives you the energy to go on?
We get loads of energy from the many people who are letting us know how much they love our music and how much they are enjoying what we do. Recently, a girl from Africa told us that our music brought light to her life. Such things drive you to continue for a lifetime : )
You recently played just before Corvus Corax, how was that?
It was amazing to open for Corvus Corax! They are the Kings of this scene and a great inspiration to us. Besides that, they are great people. In fact, our collaboration has led to a special aftermath, the result of which we are not yet revealing...
We all know that Tanzwut will also play at Trolls et Legendes … so?
We have not met any members of Tanzwut, but judging by how awesome their former band members are we hope that we can get along just as easily : )
What are the best memories of the band, so far?
One moment that will always stick with us is "Symphoniae Diluvii", the show we gave at Castlefest in honor of the release of "Dies, Nox et Omnia". For this 1.5-hour show, we were accompanied by a 30-piece choir and orchestra, for which we wrote and arranged all the music, as well as Joris Nijenhuis, the drummer from Leaves' Eyes and Atrocity. About 8 to 9 thousand people showed up and gave us the best experience we could have wished for.
What can we wish you for 2015?
For 2015, we would love to extend our reach throughout Europe! If Belgium loves us at Trolls & Légendes, please spread our music wherever possible, and enjoy!
Any future dreams?
Word Peace!!
Here you find an overview of what can be found on our website about The Trolls et Légendes-Festival 2015:
Friday:
Naheulband (f), Feuerschwanz (d), La Horde (b)
Saturday:
Eluveitie (ch), Tanzwut (d), Huldre (dk), Nook Karavan (b)
Promo links:
album review Tanzwut Freitag der 13.
album review Tanzwut (Eselmesse)
Sunday:
Corvus Corax (d), Rastaban (b), Cuélebre (sp), Cesair (nl)
Promo links:
These bands will play during daytime:
A great compilation:
La Guilde Folk - Wild Folk Pagan VOL III with Cesair, Rastaban, Cuèlebre … Click here
A great initiative, thinking out of the box and showing a pure heart. Let politics out of it and see for yourself … sound cloud is included … Thx a lot for your input!
review of the benefit compilation
Filip VAN MUYLEM
16/07/2014
---