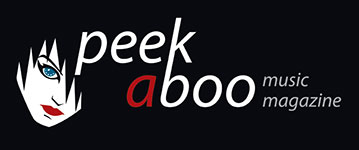 like this interview

---
FEUERSCHWANZ
Feuerschwanz means cock on fire! Hell yeah!
24/02/2015, Filip VAN MUYLEM
photos: © Bernd Sonntag
---
I loved their last album and after watching some videos? I'm sure that they will be one of the eye catchers and a great fun time for a lot of people on the opening night of Trolls et Légendes. Time for more fun during a question and answer session!
My logical starter: where does the name come from and what does it mean?
Prinz "Hodi" Hodenherz: it is a play on words. "Schwanz" means "tail" or "cock". So it is a dragon's tail – or a cock on fire....
You bring comic medieval metal folk music with bagpipes, who came up with the idea and the whole concept?
Hodi: That was Hauptmann's Idea. He dreamt of bringing fun into Medieval Folk Music, which at that time was very seriously and mythical.
Do you have anything funny to share with us, something that happened during a gig or during touring?
Hodi: You should watch our upcoming Live DVD. That gig was legendary! For Example, Batman tried to fly and ended under the stage upside down. But nobody got hurt...
Do you make your own clothes and instruments (I know that bands like In Extremo and Corvus Corax have their own bagpipe builder)?
Hodi: Corvus Corax has its own Instrument builder, yes, but In Extremo hasn't. My Bagpipes are built by the same guy as the In Extremo pipes. However, we play on our instruments and look great in our clothes. That is our "job". If we built them ourselves, it would look and sound terrible!
May I say that performing on stage is not a job, but pure pleasure, can I say it like that? How do you feel about it?
Hodi: When you go on stage and feel like doing your everyday nine to five job, something went terribly wrong. Yes, it is pure pleasure!
Who does the artwork of the albums?
Hodi: The "Auf's Leben" Artwort and the great Dragon was made by Michael Böhm, a graphic designer from Hamburg, Germany.
F.A.M.E. Recordings/Sony Music, sounds pretty impressive. How did you managed to get signed by Sony?
Hodi: Our Label is F.A.M.E Recordings, but they work together with Sony Music. I don't know exactly, you have to ask them! The guys from FAME just liked our music, although they were advised not to sign us. But – as you can see – it works!
Did they ask you to try some English lyrics yet, or do you want to continue in your own language and keep your own identity at any cost?
Hodi: Right at the moment, I'm doing this interview by using Google Translate. So – I will keep on writing in my absolutely favorite language – German.
I just watched the newest clip "Auf Wiederseh'n"! and it is really impressive, where did you shoot the video?
Hodi: The video was shoot near my hometown Nuremberg, in an area called "Fränkische Schweiz", which means "the Franconian Switzerland". Very beautiful landscape and the home of "Castle Feuerschwanz". The indoor scenes were shot at a medieval tavern called "Finya's Taverne".
Sündenfrei means without sins, right? If you could cut loose some of your worst sins, which one would you choose and why?
Hodi: Hmmm... smoking and drinking? But wait... no, I'm fine with it!
What is the track 'Träumer und Tor' about (my German is not good enough)?
Hodi: It is about conquering or not conquering your weaker self. The song is sung in the perspective of your inner devil that makes you dance, drink and party.
If I listen to your tracks on the newest album it all sounds so organic, as if it all went like 1,2,3 … Is that how it went, or did you have to sit together for a long time, jam a lot …?
Hodi: It took a very long time of songwriting and jamming. I think more than 2.5 years! Our aim was to create an album with one message going through all songs. Enjoying life!
Where do you find the lyrical inspiration?
Hodi: Most ideas come with feelings or situations in my life. "Auf Wiederseh'n" for example, is a song about my mother's death in 2008. I wanted to say farewell in my words and music with this song. It is about missing a beloved person and hoping to meet this person again.
Do you often play rpg's (role playing games) or similar kind of things?
Hodi: Not all of us, but some do. Johanna, for example. I did those things when I was younger, but maybe I will start again.
Would you be interested in making music for a videogame?
Hodi: Sure, why not? If it is well paid in mead, of course.
If you could make a virtual player of yourself, what would turn yourself in: a mage, a fighter, a dragon, a troll?
Hodi: A Dragon! Flying, breathing fire breathing and being as cool as Smaug. Yeah!
If you can invite anybody else who plays at Trolls et Légendes to join you on stage, who would it be, what would you perform together?
Hodi: I don't know... Maybe "Schandmaul" Singer Thoms Lindner, at our 10 years anniversary show he came on stage and knocked out Hauptmann with a fake glass bottle. I would love to see that again!
Will you walk around before your gig and visit some people or watch anything special? Are there things you would want to buy or ask an author or other artist to sign?
Hodi: Sure, why not? We always enjoy being on tour, travelling, meeting other people and bands. Actually I don't even know the other bands playing there...
Anything special for your 10th anniversary?
Hodi: Maybe we try a song in English? Would sound stupid – but funny!
Do you have a dream you want to become reality?
Hodi: Yes, Franconian beer at the Trolls and Legends.
Looking at the future, is there more to expect (a new CD, spectacular festivals, visit special places) …?
Hodi: At the moment we are working on a Live DVD, a Live CD and a completely insane and a very funny music video!
Will the band try out a new sound or look for a new influence?
Hodi: In the new music video, we will travel in time – far, far, far away. Maybe also another galaxy!
Famous last words?
Hodi: Mead for all! And see you at Trolls and Legends!
Here you find an overview of what can be found on our website about The Trolls et Légendes-Festival 2015:
Friday:
Naheulband (f), Feuerschwanz (d), La Horde (b)
Saturday:
Eluveitie (ch), Tanzwut (d), Huldre (dk), Nook Karavan (b)
Promo links:
album review Tanzwut Freitag der 13.
album review Tanzwut (Eselmesse)
Sunday:
Corvus Corax (d), Rastaban (b), Cuélebre (sp), Cesair (nl)
Promo links:
These bands will play during daytime:
A great compilation:
La Guilde Folk - Wild Folk Pagan VOL III with Cesair, Rastaban, Cuèlebre … Click here
Filip VAN MUYLEM
24/02/2015
---