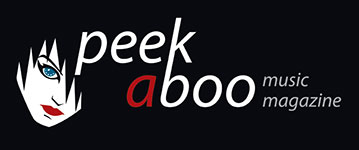 like this cd review

---
FEUERSCHWANZ
Auf's Leben
Music
•
CD
Comedy
•
Folk / Ethnic / Tribal
•
Heavy Metal
•
Medieval
[95/100]

F.A.M.E. Recordings / Sony Music
09/02/2015, Filip VAN MUYLEM
---
Feuerschwanz is a "medieval comedy" band from Erlangen (Franken), Germany, consisting of members of Fiddler's Green and Merlons Lichter. Their lyrics make fun of other, more serious medieval bands, like Schandmaul, In Extremo and Corvus Corax (erm, one of them is headlining the same festival). The band was formed in 2004, performed its first concert in May 2004 and has released five full-length CDs and a mini-CD. They will play on the first day of Trolls et Légendes. The interview will follow, but first I listened to their newest CD and let myself go, getting sucked into their dream world...
First of all: I'm a big fan of bagpipes and during this trip I get a great mix with medieval influences and heavy guitars that remind me a bit of Rammstein and Saltatio Mortis. You can hear the fun, it seems to be a pretty organic CD, the fun and the pleasure is sometimes really overwhelming. It is clear that some folks had lots of fun recording this one! Auf's Leben sounds like some retro hard rock, mixed with some acoustic and great bagpipes. Once the backings are on, the track is set on fire and asks for a party! The melodic and melancholic sound is my beloved sound, licking my fingers! I can see this one getting lots of positive vibes from the audience: dancing, arms in the air, screaming along, clapping hands! First track and the party is started! Herz im Sturm is a bit slower, yet I can see the arms getting up at the rhythm of the track.
The medieval part and the backing are really great, creating fun and heating up the party! Mann aus Metal sounds like having fun with Rammstein versus In Extremo. A great folk metal polka is Zuckerbrot und Peitsche! The violin is simply great and the party gets a bit hotter! Dance, dance, dance! Hans sounds like a nice tribute, but might be as well a joke, as you never know with these guys. More medieval metal fun comes with Blöde Frage, Saufgelage. You can almost understand the comedy situation in this one (despite not understanding the German language). Seemannsliebe, well the title says it all: ship ahoy, let us party with the pirates! Auf Wiederseh'n has also a great clip. It sounds like a great goodbye song at the end of a great set! It sounds a bit soft in the beginning, but grows gradually. Träumer und Tor is another party track. Sündenfrei (zum Sonderpreiss) sounds a bit more serious than all the previous tracks.The backings are more female fronted and gives the song another feel. Ohrwurm is for sure a joke and it is clearly influenced by bands like In Extremo and Corvus Corax. The mix of the flute and the guitars is pure fun! It is simply a pearl! Druide has a more pagan minded influence. In Extremo and Saltatio Mortis are not far away sound wise. The bagpipes play an important role in the fun part. Frisch Gezapft and In Vino Veritas bring us more fun mixed with a great sound. You can sing along if you want. The last track is another version of the first track Auf's Leben (nach der Feier): a softer version, completely acoustic an more focused on the vocals (changing it into a ballad).
It was fun time! I'm really looking forward to see how they manage on stage, it will be a party!
Here you find an overview of what can be found on our website about The Trolls et Légendes-Festival 2015:
Friday:
Naheulband (f), Feuerschwanz (d), La Horde (b)
Saturday:
Eluveitie (ch), Tanzwut (d), Huldre (dk), Nook Karavan (b)
Promo links:
album review Tanzwut Freitag der 13.
album review Tanzwut (Eselmesse)
Sunday:
Corvus Corax (d), Rastaban (b), Cuélebre (sp), Cesair (nl)
Promo links:
These bands will play during daytime:
A great compilation:
La Guilde Folk - Wild Folk Pagan VOL III with Cesair, Rastaban, Cuèlebre … Click here
Filip VAN MUYLEM
09/02/2015
---