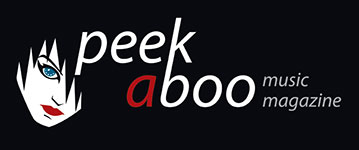 like this digital review
---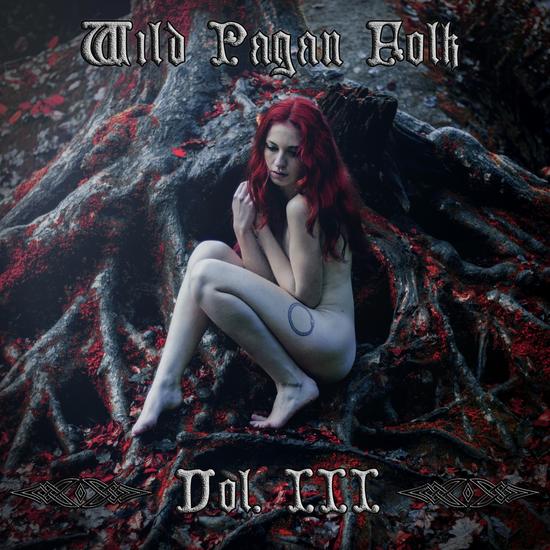 VARIOUS ARTISTS
La Guilde Folk - Wild Folk Pagan VOL III
Music
•
Digital
Doom Metal
•
Folk / Ethnic / Tribal
•
Medieval
[90/100]

25/01/2015, Filip VAN MUYLEM
---
As the Trolls & Légendes festival is approaching, some bands informed me about this one. I have been listening to it quite a lot since then, and I must say that this compilation comes close to reflect the vibe and the soul of this festival.
First band and of the first on the festival is Cuélebre with Ochlam (an instrumental with a spooky undertone). The more I listen to i,t the more it sounds like a wake up call, telling the gathering of people that the party will start soon. Thus a perfect starter for this compilation. Drenaï (Gulgothir) throws us into folk metal. The flute gives it a folky touch, whilst the screaming and hammering drums are joined by almost sacred sounding background voices. It's a pearl!
Yonder Realm (Sacrifice to the Old Stone Gods): melodic folk metal with thundering drums, hammering guitars (speeded up), and a flute. Pretty heavy and my favorite kind of stuff. Second band is Cesair (Enuma Elish). For the fans I include the video of this enchanting track (and the others can judge for themselves). The traditional folk and Monique's graceful voice enchant me. Moriquendi (And Falls the Rain) takes us back to the folk metal, but this time with soft voices, great guitars and a nice flute. Listening to it really sucked me into their world and made me lose all my other senses during this track, simply magical! Barbarian Pipe Band (Nutri-Ego), well the name of the band says it all! It sounds like a great tribal folk party, where the instruments reign. It is hard to sit still during this one! NightCreepers (Death To the Hypocrite) brings us speed metal folk (a bit like Finntroll, inclusive the accordion). I love the weeping sound and the fire within the musical elements, just as the harmonic and a well worked out sound. The combination of the different voices is also a perfect match, just as the acoustic breakdown!
Darkenhöld (Mountains Wayfaring Call) sounds a bit darker and is almost recorded like in a real troll cave with, of course, real trolls. The acoustic breakdown seems to be a classic touch as it returns here too (well at least we could catch some breath), before throwing another metal hammer at us. Mire (Sorrow): epic doom metal, not my cup of tea (but that is my personal taste as I'm sure they have a lot of fans). Technically not bad at all. Plantec (Hep Harz) sounds like a wordless tribal/medieval/folk party. I can see a lot of people dancing during this one. Simply forget about real life troubles, relax and dance with a smile on your face! Pure heaven!
Ymyrgar (Under the Sign of Path) changes the tempo by letting it rise. We get some screaming, more flutes and a violin on fire. The backings give it a Russian touch (communist comrades singing touch), must be my fantasy! Third band is none less than my Belgian friends of Rastaban (Moja Dusa): serving us tribal folk with lots of emotions and a nice feel. Traxxx (Sawtou El Ahrar) wakes us up with their speeded up doom metal and Arabic influences. Irdorath (Saderalladon) brings back the peace with their warm folky sound (bagpipes included). Apocalypse Orchestra (The Garden of Earthly Delights) closes with melodic metal (yes: with bagpipes) and serves us the ideal closing track! The guitars are great, whilst the vocals sound sacred (sung as if it was done by a priest). It has a very positive vibe and really feels great!
I can only end with this positive note: if you are a fan of this kind of music, well don't hesitate and buy it!
tracklist:
1.Cuélebre - Ochlam 04:17
2.Drenaï - Gulgothir 05:24
3.Yonder Realm - Sacrifice to the Old Stone Gods 04:23
4.Cesair - Enuma Elish 03:53
5.Moriquendi - And Falls the Rain 05:45
6.Barbarian Pipe Band - Nutri-Ego 05:37
7.NightCreepers - Death To the Hypocrite 05:00
8.Darkenhöld - Mountains Wayfaring Call 04:48
9.Mire - Sorrow 09:37
10.Plantec - Hep Harz 04:15
11.Ymyrgar - Under the Sign of Path 08:35
12.Rastaban - Moja Dusa 05:26
13.Traxxx - Sawtou El Ahrar 05:59
14.Irdorath - Saderalladon 04:15
15.Apocalypse Orchestra - The Garden of Earthly Delights 08:23
Here you find an overview of what can be found on our website about The Trolls et Légendes-Festival 2015:
Friday:
Naheulband (f), Feuerschwanz (d), La Horde (b)
Saturday:
Eluveitie (ch), Tanzwut (d), Huldre (dk), Nook Karavan (b)
Promo links:
Sunday:
Corvus Corax (d), Rastaban (b), Cuélebre (sp), Cesair (nl)
Promo links:
These bands will play during daytime:
Gny
Filip VAN MUYLEM
25/01/2015
---