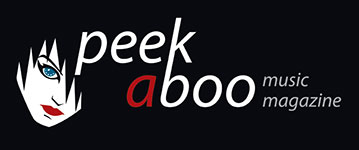 like this interview

---
CORVUS CORAX
Two Key phrases for you: bad mood is wasted lifetime! Mankind stop to behave stupid!
12/01/2015, Filip VAN MUYLEM
photos: © Holger Bücker / Music2See (first one), rest Marquis(pi)X
---

Corvus Corax is one of the finest bands in the neo medieval scene, they launched the new CD Gimlie and will play at Trolls et Légendes in Mons, so more than enough questions to be asked!
First let me introduce myself. I´m Norri (aka Harmann der Drescher), member of Corvus Corax and since 15 years percussionist and co-songwriter. Some of your questions are about times I was not part of the band yet, but I'm sure I know all the stories.
Corvus Corax is the scientific name for the raven. How did you decide about the name?
In the beginning of the band history there was a special female band mate called "Tippel", travelling all the time with us. It was a cheeky, loud and well-dressed person. Of course the rest of us are like that too. So, we decided to use her name as our band name. Not the nickname, of course. The real one: This girl was a beautiful big black bird – a Raven !
Who decided about the dressing up and the artwork over all those years?
Well, this was and still is part of our own creativity. It is our concept not just to think about the music but also about the visual elements like artwork, costumes, choreography, etc.
It must be hard to loose co-founder Wim as a band member after 25 years! It's also very important that you can still use his mastership of instrument builder, as it is part of who you are, right (sound wise)?
It is always sad to loose a band member. But we had lots of changes in the line-up all the time. As long as this special magical spirit is still with us, all is fine. The most important thing is: Wim is leaving as a friend. There are no bad fights (and we know how this feels for sure) at all. He only wanted to focus all his energy in his work as an instrument builder. You can imagine, as long as you´re a musician like us, there is no real time for anything else. And, of course, he will continue to create our instruments.
You decided a few years ago to focus on a more Nordic direction, leading you to an even bigger success, so how did you decide about it? I checked it on Spotify and similar sites, and it is indeed true: a huge success has come with this new turn.
To be honest, a couple of years ago we started to feel a kind of stagnation in our work. With Corvus Corax, but even more with our side project Tanzwut. It was clear that we had to change something in our system to develop our music further. Finally we split up with "Teufel" and let him leave with Tanzwut. After cleaning up the situation, we began to focus on new ideas. It was nearly logical to turn our attention to the old Nordic culture. It was the last big "blank area on the map". We neither played the music of the Celts, nor the Vikings before. It was a big effort to recreate this kind of music. It´s really different to all what we have done before with Corvus Corax. And of course this was the best motivation of all.
How do you feel about Spotify, Deezer and other services like it? I know that it doesn't pay off for small bands, but at least it's a bit fighting against piracy and very handy to discover new stuff and pre-listen before deciding to buy it or not.
The problem of Spotify etc. is that people will not buy music if they can listen to it all the time everywhere for free. Why should they? The only difference to the "old school" piracy is that we can tell them to delete our tracks. But then, if most of the people are using Spotify etc., no one will listen to or discover us anymore. The only way out of this disaster is that other big digital service movement called crowdfunding. Kickstarter, Pledge etc. are really great. I guess and hope this is the future of music production financing (yeah, I am still optimistic).
Another band with a Nordic tradition is Huldre (Asynje played two years ago at the same festival with their singer Nanna Barslev as red line), they will also play at Trolls et Légendes 2015. Do you know them? Have you ever met them?
I really like the vocals – I would love to listen to an unplugged version of a Huldre song.
Can we call In Extremo, Tanzwut and Corvus Corax the kings of Neo-Medieval? Or do you think there is a more fitting description?
I am not sure about these "music style boxes". I think our music is really different. We are playing medieval music with "old" instruments. The others are playing rock, metal or industrial music with some back pipes...but if anyone wants to call all of us Neo-Medieval, yeah, whatever …
One thing is for sure, the Trolls et Légendes fest. will be very fitting for you, as it's also a place where you can check out books, artwork, stories, meet and greet important authors, board gaming … Will you walk around before you have to go on stage and discover some things? Is there something in which you are particularly interested?
Of course I'll walk around. Like always at the Trolls et Légendes. I´m not looking for something special. I just love to see all the creativity and the people at the festival!
You called your last CD Gimlie, it comes sound wise close to the one of The Lord of The Rings, was that on purpose? I also read somewhere that Gimlie is some kind or rubber material?
I am a big fan of Tolkien since I was a little boy and I read the trilogy a couple of times, but our CD is not connected to any dwarf, I swear. Gimlie (also Gimle, Gimlé or Gimli), in Norse mythology, is the place where the survivors of the world downfall, called Ragnarök, are foretold to live. It is mentioned in the Prose Edda and Völuspá and described as the most beautiful place on Earth.
Crenaid Brain calls to the "feast of ravens", that describes the feast of the ravens on the flesh of dead warriors, after a bloody battle. It became very fast one of the audience favourite party songs. It must have been hard to make it sound as you wanted it, or did it come easily?
It is a lot of work to prepare the recordings. How it should sound. The decision which instruments we should use, how to arrange it and specially how to speak these old languages. But then it comes easily.
For the first time in their career, Corvus Corax even play a cover version of a real heavy metal band: "Twilight Of The Thunder God", known as the title track from the 2008 album of the great Swedish Viking Death Metal pioneers Amon Amarth! I read that this band loved your version, but did you ever have the chance to meet each other on stage and perform this track together?
Yeah, they told us that is the most pagan version ever. I think there is no better compliment for us. We met to drink a lot and we had a great party some years ago. But unfortunately we never had the chance to play the song together on stage. I hope this day will come!
Right now you are touring and having a big party, as you exist for 25 years, how does it feel? Not much bands last that long and stay popular, how do you do it?
It feels great!!! How we are doing it? Difficult to tell. We are doing what we want to do and we are doing it with a good mood and full power and with all our childish curiosity. And during the creative process we are not thinking about popularity. Maybe that is the best reason.
Talking about touring: I saw a lot of pictures of big crowds and nice venues (even a church), must give a good feeling? Did I miss any other crazy or special venues (over the past 25 years).
You missed castles, flats, boats, bars, cathedrals, theatres, palaces, the Chinese wall and the streets all over the world.
It's a bit a similar question, but from a different angle: It's very clear that you are a loved band. One of the bands that will also play at Trolls et Légendes festival launched this one: Cuélebre (Margaret) I have so many questions, especially in the percussion field! But something that amazes me of them is the fact that it is their trajectory. How does it feel to be in a band with so much talent for 25 years? I mean, I am 25 years old, so imagine what a perspective I have about that!
Hey Margaret, imagine you´re married....but to 6 others. If you can handle this you will have a great future as a musician (laughs). And about the percussion, ask me at the festival !
Can you tell us some nice stories about what happened to the band during these 25 years?
I will not pick something special, but there is one big thing, the permanent nice story: where ever we played on this planet, with all these different people, with different languages, different cultures, it was always a super happy audience.
Any bad stories (abuse of your name to sell out and then turning you down, like happened to Haggard recently) or showing up at the wrong place for a gig?
Bad stories? No. OK, there were shows without money because the promoter run away with it, and some open air stages were gone with a storm, missed flights, broken cars, lots of accidents on stage with some cracked bones and ruptured ligaments. But bad stories? Not really.
Do you still have something you want to achieve? A last dream?
Ok, hear my words: Bad mood is wasted lifetime ! A last dream? Something really unreal ?? Yep, listen to this: Mankind stop to behave stupid.
What can we expect for the rest of 2015?
Of course we wil celebrate our anniversary on stage a lot. And there are some veeeeery secret plans for something new from Corvus Corax......
Thanks a lot and see you in Mons and have a taste of our fine bear Cuvé Des Trolls!
Cheeeeeeeeeers !!!!
Here you find an overview of what can be found on our website about The Trolls et Légendes-Festival 2015:
Friday:
Naheulband (f), Feuerschwanz (d), La Horde (b)
Saturday:
Eluveitie (ch), Tanzwut (d), Huldre (dk), Nook Karavan (b)
Promo links:
album review Tanzwut Freitag der 13.
album review Tanzwut (Eselmesse)
Sunday:
Corvus Corax (d), Rastaban (b), Cuélebre (sp), Cesair (nl)
Promo links:
These bands will play during daytime:
A great compilation:
La Guilde Folk - Wild Folk Pagan VOL III with Cesair, Rastaban, Cuèlebre … Click here
Filip VAN MUYLEM
12/01/2015
---