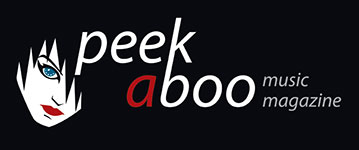 like this interview
---
PER-INGVAR TOMREN (DIRECTOR)
Much sicker stuff could have tumbled out of my head, but I wanted to make something that I could show my grandparents without being embarrassed.
10/12/2014, Didier BECU
---
It's Christmas time, so take out your Christmas tree and jingle bells. But then again, we really hate that time of year, not even to mention those dreadful Christmas-movies, except of course when Santa Claus turns out to be a serial killer. You'll never see a Santa Claus so freaky like in Christmas Cruelty!: a horror movie that is so good that we decided to interview director Per-Ingvar Tomren!
Hallo Per Ingvar. For Christmas Cruelty! you worked together with Magne Steinsvoll. Can we say that it was a one night stand, or do the two of you always work together?
Well, it looks like that it might have been just a one night stand… We both have moved on, but we are still friends. Magne is working on his own ghost film, and I've found a more long lasting relationship with our director of photography, Raymond Volle. We are currently working on a short film, our next feature length film and we have yet another one planned after that.
In fact, isn't it difficult to work with two directors?
Yes, it is. So I think it was a smart move to split up. We did work pretty good together, and I don't think either of us would have been able to make Christmas Cruelty! without the contributions of each other. Magne was very good at the stuff I was bad at and vice versa. But we do have very different styles and visions, and I don't know if we would have been able to remain friends if we had to make several movies together. So we split up the cast and crew… We both wanted some of the actors of Christmas Cruelty!, so Magne will keep them some weekends and holidays and I will get them the rest. It looks like it will work out fine.

Let's jump to Christmas Cruelty! Santa Claus as a slasher is nothing new. But why Santa Claus? Was it an ode to say Black Christmas or is it just because he's the perfect creature for films like that?
I've always loved Christmas slashers, and the idea of a demented killer dressed as Santa. My absolute favourite Jolly Saint Nick on a rampage is Brandon Maggart's brilliant portrayal as Harry Stadling in Lewis Jackson's masterpiece Christmas Evil, and our Santa is partly a hommage to him. But our killer also represents the government, and I felt that the Santa disguise illustrated that perfectly; somebody who likes to appear as they bring great gifts and joy, but instead bring pain and suffering.
The film immediately starts with Santa sawing a baby in two. Well, I can imagine that some already told you that you're completely insane to do that, not?
Yes, I believe that's the word most people use to describe me… Including my own mother. And I'm certainly not trying to argue that, when I look at some of the stuff I do… I think "this is completely crazy!" also. One of those moments happened when I was preparing the baby you mentioned for filming… I was sitting in my shower filling this reborn doll with blood, when it suddenly just exploded. So I was completely covered in blood and condoms, what looked like the bloody corpse of a baby in my lap. At moments like these you can't help but think "what have you done with your life, you sick bastard"…
I'm sure the woman who made this doll would have gotten a heart attack if she saw what we did to her "baby". I actually received a very nice letter from her, were she said "that she was sure I was a good person, and that I would take great of her "baby". And we would get many wonderful years together"… two weeks later we cut the little fucker in two with a circular saw.
The movie is very violent, especially the Santa-character performed by Tormod Lien. Was it easy to convince him to play such a role?
Actually Tormod came to us wanting to play an evil character, but he sure wasn't prepared for my sick and twisted mind… We had to push him pretty hard in order to get him to do some of the stuff we wanted. He actually had like a real mental breakdown, when we filmed the most gruesome scene in the film. He was just walking around in big circles on the floor, saying stuff like: "that was too real… she seems to real… that was too real… she seems to real", over and over again. He looked completely out of it as he approached the doll we had made. Like in a trance, he lay his hand on her stomach. And evil as I am, I couldn't help myself… I gave a good blow into the tube that was connected to her "belly", so it appeared like she took a big breath. And this really freaked Tormod out, big time. He let out this God awful scream, that could probably be heard over the entire town. Was it a nice thing of me to do? Absolutely not. Would I have done it again? Hell, yeah!
But the hardest struggle was to get him to hit me in the head with a whisk. We just couldn't get him to commit to that, the thought of having to hurt another person (even me) just repulsed him. We spent hours trying to get a usable take of this, but never came close. Than I crabbed the whisk and started whacking myself in the head with it, yelling: "How fucking hard is this!!!" In a nervous voice Magne suggested: "Maybe we should call it a day… The whisk is all bent out of shape and everything." I was vibrating like a demented angry lemming, screaming: "I can fix the fucking whisk… just get the camera ready!"
And I finally got Tormod so angry that he came in and hit me with the whisk, so he split my head open and I started to bleed from six wounds in my scalp. There was no acting in his performance in that shot, he was really that angry… and the take looked great, so I was pleased.
Let's face it, Christmas Cruelty! is well…cruel. Do you think there are limits to it?
Sure… Much sicker stuff could have tumbled out of my head, but I wanted to make something that I could show my grandparents without being embarrassed. Our new movie will be a lot more difficult in that regard, this one might shatter their illusions about me…

In fact, what's the most insane movie you ever saw?
I really don't know… From the age of 10 and beyond, I've seen a lot of insane movies.
You and Magne are also acting in the movie. Why? Was that your Hitchcock moment or do you just like acting?
"Why?" was a question we asked ourselves several times during the filming as well. We are both much more comfortable behind the camera, but we figured if we played two of the central characters ourselves, we should be able to finish the movie even if every other actor in the movie quit on us. Fortunately none of the actors did… For my part, another reason is that I want to experience as much of the work you can encounter in a film production as possible, because I truly believe that will give me a more complete understanding of making movies. And I hope that will make me a better director, which is what I really want to do.
How has the movie been received? The fact that you have released a DVD version with English subtitles must mean something, I guess…
I'm blown away by the overwhelming positive response to our film. We've been approached by middle aged women who just loved the film, and we even have a fan that is over 90 years old. Our DVD stock is shrinking in an alarming rate, and one of the stores that sold our movie on the internet was sold out after just a couple of hours. And now we're really glad we put the effort into getting those English subtitles, because we get orders from all over the world every single day. We are very moved by the incredible support horror fans have shown our movie. I can't even start to describe how much I appreciate that.
When watching the movie you see lots of images from other movies. For instance the camera zooms into a certain DVD you own, I guess you are both devoted movie buffs?
Yes, we sure are. I've been a movie geek my whole life, watching my favourite movies over and over. My family was annoyed by this, because I could demand to watch the same film ten times each day. Magne and I actually took a break from principal photography during the Christmas of 2012, in order to go to New York and see Quentin Tarantino's Django Unchained. We also made the trip into a pilgrimage of locations from Mean Streets and Taxi Driver, the two most influential films on the visual style of Christmas Cruelty! We had a great time, and got a much needed recharge of our batteries to finish our film.

What are your plans for the future?
I'll try to finish the movie I'm working on at the moment, and if I survive that; I want to make the final chapter in my film school trilogy. Then I just want to make as many good movies as I'm capable of… I also plan to keep on going to the US to watch every new Tarantino film, other than that I really don't have any plans for the future.
Let's end this interview with two questions I always ask. With whom wouldn't you mind to be alone with in an elevator for 8 hours and what would you do then?
I know I should probably name some cute girl on this question, but cute girls usually don't like me. And surely wouldn't let me do anything fun with them during those 8 hours anyway, so it would just be an awkward and awful time for the both of us. So my answer is definitely: QUENTIN JEROME TARANTINO!!! I would probably spend the 8 hours annoying the hell out of him, asking him a bunch of weird questions. But it sure would have been the highlight of my life.
What's your favourite movie of all time and why?
My favourite movie of all time is Reservoir Dogs, I just love that film. It was actually the film that made me decide to become a filmmaker. I got it as a gift from my grandmother, and was totally mesmerised by it. For the first few weeks I watched it every day, and some days up to eight times in a row. A couple of months later, I had worn out my first VHS of this masterpiece. And since I've bought over 60 copies of it on VHS, Laserdisc, DVD, HD-DVD and Blu-Ray. I think everything in this film is just perfect; the dialog, performances, filming, editing, music and of course the directing. I could just sit and watch this film on repeat for the rest of my life, and be completely happy.
Didier BECU
10/12/2014
---