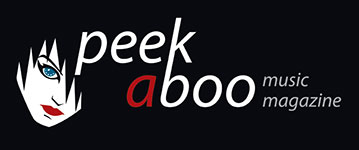 like this interview
---
OSLAVA
Assertive music is my thing
09/12/2014, Ilke R.
---
Oslava is an intriguing electronic music project from the lab of a contemporary visual artist. Edgy soundscapes showcasing remarkable intellect. The distinct rawness is achieved through the knowledgeable, conscious yet intuitive use of technology.
How has your relationship with music evolved over time?
I have always been attracted to structure as such. Music is a structure in which the layers are in synthesis, so inseparably that they can hardly be called layers anymore. Thus, music can be perceived as a unit; a single, big layer. Music is the intersection of infinite simplicity and infinite complexity.
As a child I had a plethora of philosophical thoughts and experiences. I was pondering on the fact that music is on the inside, within my head. When I got my first headphones, I found it really fascinating that they create a certain space between my two ears. I have been consuming a vast amount of music ever since and I couldn't help but start realizing my concepts through sound.
I used to play the guitar, but the singer-songwriter style is not for me. Then I jumped into electronic music and I am still on open sea. At times it is scary, but always exciting. I don't know if there are other seas out there, but for now I will stick to this. It suits me just fine.
How do you kick off making a track?
I am quite fond of the distortion of sounds. In fact, I work on preventing the music from being 2D only. So many examples for flat, linear pieces out there. I aim at remaining spatial and bringing the universe to a room through the eye of a needle.
Your debut piece is titled 'The Tooth Grater'. Despite its dark connotations, it has a certain groove that induces d*nc*ng.
It is ballroom music.
Who would you like to meet but are shy to approach?
Geir Jenssen. Nic Bullen & Mick Harris also.
There used to be a solid subculture of alternative electroheads in Budapest. What's going on over there?
Indeed. I would say that the community is quite strong here and there have been several notable initiatives to nurture it. These days we hardly see as many concerts of these genres as we did 3-4 years ago, and it has its effects. The main reason for the more and more seldom events in Hungary is financial, both on the promoter and the audience side. We are poor, man.
What is your point of view regarding heavily marketed music?
I don't mind it. I label my project as assertive music because I am keen on being a pull artist, rather than a push one.
Can't wait to see videos along with your tracks, taking into account your background…
Well, all I can say for now is: stay tuned.
Ilke R.
09/12/2014
---