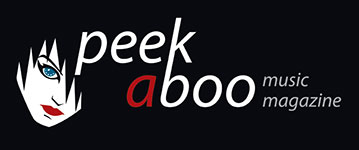 like this interview
---
ATE DE JONG (DIRECTOR)
Most students were much smarter than me, and they had much more talent, but they had fear of failure.
27/11/2014, Didier BECU
---
Ate De Jong is a famous Dutch director with international fame. His latest movie Deadly Virtues is filmed in the UK and a must see for everyone who likes horror and yes, Michael Haneke. Ate was so kind to talk about his great career.
Hello Ate. If it's good for you, we will work chronological in this interview: about the past, present and future. You're one of the few Dutch filmmakers who got the chance to work in the United States. How do you look back on it?
It is always very precarious to judge positively about yourself,. Especially in a country like the Netherlands it is unappreciated. It was undoubtedly for me the nicest place I lived and worked. Not that it was easy, of course not, but working in Hollywood is based on a very simple principle. If you make a film that produces enough money then you get a chance. In the Netherlands, and Belgium, you can almost only make movies through funds, then you also have to play with other rules, for example: you need the favour of the various selection committees. If your film is too 'commercial', then you have a problem, if it is an artistic movie, then it also is not good.
I went with nothing to the US, it was a somewhat naive adventure. It would be incorrect to say that I got a chance to work there. That chance did not come out of thin air, that requires a lot of effort and above all perseverance. The six films that I previously directed in the Netherlands meant nothing in the US (despite the success of A Flight Of Rainbirds and Burning Love). My theory is that in the USA you can reach the same level as in your own country. But you must do it before you 35th birthday, not suffer from homesickness, and you must accept the American culture without any ambiguity and never look down on it.
I found life in Hollywood great. Everyone loved film. Film meant smething socially and nobody in the film industry did begrudge your success because if I would have success there, there would be more willingness by the financiers to put more money in other films. (If you are successful in Belgium or the Netherlands then you stand immediately on the shit list of your colleagues because they receive less subsidies). I realize that I was not a poor kid from the slums, I had a good educating and I always had a one-way ticket to Europe in my back pocket, but driving on the freeways of Los Angeles has the same symbolic level as cycling on the hard roads in Zeeland during my teenage years.
In Flanders we appreciate the dream of people like Erik Van Looy and Michael Roskam: being aFlemish filmmaker who can do his thing in Hollywood. It does seem to be a dream?
If you had asked me 25 years ago if making movies in Hollywood is a dream, I had probably answered "yes." Now I'm less sure of it. I think it is more an ambition; a swaggering ambition. If I look at myself at that time, then it was important to show your friends that you can make it, that you can conquer the world. Vanity is not the worst motive, nor reprehensible in itself, but at the end you always run against a wall. The main motivation for making a film has to be - according to me - the inner need to communicate. You want to tell a story with your ideas and share that with an audience. The canvas in Hollywood is much greater. But if you paint it with unpure paint then things go wrong.

I consider Ate De Jong as one of the directors who were part of the golden age of Dutch cinema. Not all Dutch films of the 70's or 80's were good, but they had their own face. Today I notice in the Netherlands almost only vulgar comedies. What do you think?
Vanity is not a strange thing for me (LOL), so to be classified in the Golden Age does not sound bad. Is it true? Hard to say. It is something you do not rate, later others will. Would it be correct that I'm part of it? Yes. A couple of my films of that time as A Flight of Rainbirds and In The Shadow Of The Victory, but also Blindgangers showed besides a personal theme also a reflection of the thinking of that time.
Isn't that the case these days? Oh, you must not forget that we have a certain nostalgia. Suddenly someone sees a deeper layer in soap films. I don't see that yet. For me they are TV movies. Some are better made like Alles Is Liefde or Gooische Vrouwen, but they all remain empty shells... But then again about 20 years, one can see that very differently.
You've never been afraid of challenges. Not only did you dare to make the sequel of Turkish Delight (high expectations of the public), you also filmed difficult books (A Flight Of Rainbirds). Have you set the bar not too high for yourself?
Many felt that at the time. It didn't come to my mind. Unfortunately, rather the opposite.Now I often think that the final result is not good enough, or perhaps more accurately, my aspirations were higher than the result shows. That has nothing to do with success, more with my own expectations. I spent my whole career without having a fear to fail. So many great talents dare not to make a film because they have a fear to fail. In the film academy, most students were much smarter and they had much more talent, but they had fear of failure.
Often the result is not what I had hoped for, but that is a personal dilemma, that is simply in me. In addition, I think that every movie is the best I can make in the circumstances. If that is really true, as the circumstances can not be better at that moment and if you have given the best what is within you, then you really can not blame yourself.
Before we move on to your latest film, I am obliged as a fan of Miami Vice to ask you a few questions about it. Not many people know it, but you have directed an episode of this series. How did you get involved with them?
Miami Vice wanted at that time - second half of the eighties - young directors with a personal style. Under the influence of producer Michael Mann they also looked at European filmmakers who lived in Hollywood. My agent gave the producers of Miami Vice a tape of my film In The Shadow Of The Victory. That tape was not rewind by the previous viewer, and stood exactly on the only action scene in the film. The vice-producer who was responsible for finding directors (they had a separate producer for that) looked at it for three minutes and found it classy enough.
In the interview the producer asked what movies I wanted to make. I thought it was easier to say what I did not want to make. No musicals I told him, because we can not make those in Europe. And then I wanted to say, not science fiction either, but he interrupted me and shouted to his secretary "Mary, what is the new episode about?" She shouted back "About aliens". "Aliens, is that something for you?", asked the producer. "Great," I said. Yes, I was an opportunist.
Wasn't it difficult to handle all these stars?

We have no stars in the Netherlands and Belgium. Here, stars drive with a bus back to their hotel. That's something else in the USA. It was not easy to deal with stars. Don Johnson was a disaster and ran every moment away from the set when he didn't like it. But he did that not only with me, even with the American directors.
Afterwards I was asked to direct 2 episodes, but I have not done that. "I'm not masochistic enough", I told the producer. Stupid. It would have been much better for my career. Afterwards, it was very special because in my episode Missing Hours I had James Brown (the Godfather of Soul) and then the totally unknown Chris Rock as guest stars.
As a movie fan, I consider the style of Miami Vice as one of the most innovative styles from cinema. Agree with that?
Yes that's right. Incidentally, the unshaven look of Don Johnson appeared to come from a jar. Don was not hairy at all. The visual style was fixed and as a director you had to arrange that. So your quality as a director depended on that style and how you cope with the stars.
And then something about your newest movie Deadly Virtues. I suppose it takes a lot of courage to direct such a horror story, not?
No, courage is not required for filming a horror story. On the set, everything looks unreal. A severed finger is just a piece of rubber with red paint. In a torture scene, you ask the actress to turn her head so the light is better. It takes courage to release your deepest feelings in the film. But that's also true for a comedy. Drop Dead Fred for example is about the abuse of children. That makes directing a very lonely profession. You can hardly talk about the deep motivations. Sometimes you do not know your own inner motivations. That is also a reason to make movies, you want to directly communicate without talking about it.
I do not know if Deadly Virtues is horror or not, but as horror fan, I dare to say that it is one of the best horror movies that I've seen this year. What do you think yourself, and is it horror?
It's so hard to say whether the horror movie or not. In fact, you should give your sharp definition of horror. I see it more as a psycho thriller, but I have no problem when someone else calls it horror.
Personally, I think that the film has succeeded wonderfully. The film was made for less than nothing. And that shows that budget is irrelevant. A good film starts with the script and we were lucky that Mark Rogers had written such a unique script. Mark is autistic - literally - I once talked to him for ten minutes. He does not dare to talk to strangers. Furthermore everything by email went still. His original script was directed slightly more genre. I have suggested that Alison, the female lead, had to go through a revolution from victim to hero. Mark accepted that. I am absolutely proud of the film.
If I have understood correctly, the film won't have a cinema release. Some critics thought the movie was too cruel. Is not that hypocritical when you know that the same people label Michael Haneke (rightly) as a god even when he films the same topic? (Funny Games)
Damn it, there goes a great opportunity to complain about critics. It would be nice to say that critics felt that the movie was too horrible. But that did not happen. The distributors simply did't believe that a small English-language film without stars would be a success in the cinema. For them it's just a VOD / DVD title.
A film like Deadly Virtues only gets a theatrical release if the film is done by a famous actor or a director who is widely recognized as an author. Haneke is (and rightly so). I'm not. I accept the thought that 30 years after my death my films will be rediscovered: the Van Gogh syndrome many filmmakers suffer from.
From abroad there is a lot of praise. I even understand that they asked you to make a Japanese remake, right?
Right. The foreign press is positive, also in Belgium. The BIFFF Festival was very supportive too. We are regularly surprised by in-depth analyzes from university teachers who find a modern feminist undertone in the film. And that is certainly not incorrect. We are indeed working on a Japanese remake. The script is adapted to the Japanese culture and we can eliminate the lows of the original. The intention is to start in spring, but films are notoriously often delayed. So who knows. It seems great - what a challenge to make a film in Japanese while communicating with the actors and crew really will be mostly non-verbal.
It rarely happens in a movie, but somewhere in the middle you hope that the psychopath will win because the victim is an asshole. Have you talked with screenwriter Mark Rogers about it?
That line was not in the original version of the script. It was my interpretation. I have indeed discussed this with Mark (by e-mail). But that contention arose from the fact that Alison (the female lead) changes from victim to hero. A part of its change is due to the fact that she needs the help of Aaron (the intruder). She fakes her interest in him. Throughout the role we discovered through Aaron that the spouse who is tied up in the bath is actually the biggest bastard of all. So basically what I have done is ensure that the public looks through the eyes of the intruder. That was a huge gamble, because nobody wants to identify with the baddie, but in this case you do.
This question you probably have answered before, but Megan Maczko is really a natural. I suppose it is a dream for a filmmaker to work with such people, no?
Megan was great. We got her by chance. She saw our crowdfunding site and responded. And I got in touch with her. But she never asked for the role. But after a while I thought she could be in it. She had some difficulties with the nude scenes (almost all American actors have problems with nudity). But we solved that by making storyboards so she knew exactly what was intended. She could deviate from the drawings if she would do them or not.. Megan has not changed anything. Later, Megan did have problems with the poster as she thought it was misogynistic and it offended her. Very unfortunate. I think she's wrong.
What are your plans, Ate?
In the film world there are few certainties. If it goes well then I produce a new low budget film in the UK in March, which I have actually written the script for. First, I would direct it myself, but I think it is better if it is done by a young director who has a natural link with the new generation. And then of course the Japanese version of Deadly Virtues.
Last question, Ate. What is your favorite movie of all time and why?
This is perhaps the most difficult question. There are many movies that I love. Films can very well coexist, they do not need a ranking. I believe the movies that you love most are those you see in your teen years as they form you. When I was 17 and entered the film academy, I only had seen one film, so I was ridiculed by other students because I did not know who Fellini, Hitchcock and Godard were. I started to watch eight movies per day (after 2 years I had seen more than anyone else in my class). From that time I have very warm feelings for Path Of Glory by Kubrick, To Be or Not to Be by Ernst Lubitsch and The Damned by Luchino Visconti. Then lots of nice movies were made.
Didier BECU
27/11/2014
---
Dag Ate. Als het goed voor je is gaan we het in dit interview zowel over het verleden, het heden als de toekomst hebben. Laat ons maar chronologisch werken. Jij bent één van die weinige Nederlandse regisseurs die de kans kregen om in de Verenigde Staten te werken. Hoe kijk je daar op terug?
Het is altijd heel precair om over jezelf positief te oordelen. Dat wordt vooral in een land als Nederland niet gewaardeerd. Terugkijkend op mijn Hollywood tijd golft een gevoel van enorme tevredenheid bij mij naar buiten. Het was voor mij ontegenzeggelijk de prettigste plek waar ik gewoond en gewerkt heb. Niet dat het gemakkelijk was, tuurlijk niet, maar werken in Hollywood is gebaseerd op een heel eenvoudig principe. Als je een film maakt die genoeg geld oplevert dan krijg je een kans. In Nederland, en ook Belgie, kan je nagenoeg alleen films maken via subsidies, dan spelen er hele andere regels mee, je moet bijvoorbeeld in de smaak vallen van de diverse selectie commissies. Als je film te 'commercieel' is dan heb je een probleem, is het te artistiek dan is het ook niet goed.
Ik ben met niks naar de US gegaan, het was een ietwat naief avontuur. Het zou onjuist zijn om te zeggen dat ik een kans kreeg om daar te werken. Die kans kwam niet uit de lucht vallen, dat vraagt veel inzet en vooral doorzettingsvermogen. De zes speelfilms die ik daarvoor in Nederland geregisseerd had stelden in de US niet veel voor (ondanks het succes van bijvoorbeeld Een Vlucht Regenwulpen en Brandende Liefde). Mijn theorie is dat je in de USA hetzelfde niveau kan bereiken als in je eigen land. Maar je moet het wel voor je 35ste doen, je moet geen last hebben van heimwee, en je moet de Amerikaanse cultuur zonder enige dubbelzinnigheid accepteren en er nooit op neerkijken.
Ik vond leven in Hollywood geweldig. Iedereen hield van film. Film stelde maatschappelijk iets voor. En iedereen in de filmindustrie gunde je succes want als ik succes zou hebben dan zou er meer bereidheid zijn bij de financiers om ook geld te stoppen in andere films. (Als je in Belgie of Nederland succes hebt dan sta je meteen op de schijtlijst van je collega's want dan krijgen zij minder subsidie). Ik realiseer me dat ik geen achterstandkid was uit de sloppenwijken, en een goeie opleiding had en altijd een one-way ticket back naar Europa in mijn achterzak had, maar rijden over de freeways van Los Angeles staat op hetzelfde symbolische niveau als fietsen over de kasseien in Zeeuws Vlaanderen tijdens mijn tienerjaren.
In Vlaanderen worden we tegenwoordig met de droom van mensen als Erik Van Looy en Michael Roskam geconfronteerd: Vlaamse cineasten die hun ding in Hollywood mogen doen. Het lijkt inderdaad een droom, maar is het dat ook daadwerkelijk?
Als je me 25 jaar geleden gevraagd had of maken van films in Hollywood een droom is had ik wellicht 'ja' geantwoord. Nu ben ik daar minder zeker van. Ik denk dat het eerder een ambitie is; een opschepperige ambitie. Als ik naar Erik en naar Michael kijk –en naar mezelf in die tijd—dan is bij hen het allerbelangrijkste: vrienden laten zien dat je het kan maken, dat je de wereld kan veroveren. Ijdelheid is niet de slechtste drijfveer, en op zich ook niet verwerpelijk, maar wel bijzonder verslavend en je loopt altijd tegen een muur. De belangrijkste drijfveer voor het maken van een film zou – volgens mij — de innerlijke behoefte tot communicatie moeten zijn. Je wil een verhaal met daarin jouw ideeen en/of gevoelens — delen met een publiek. Het canvas via Hollywood is dan veel groter. Maar als je dat canvas beschildert met verf die niet zuiver is, dan gaat het altijd fout.
Zonder te slijmen beschouw ik Ate De Jong als één van de regisseurs die deel uitmaakten van het gouden tijdperk van de Hollandse cinema. Niet alle Nederlandse films uit de jaren 70 of 80 waren goed, maar ze hadden wel een eigen gezicht. Vandaag merk ik in Nederland bijna alleen maar platvloerse komedies. Wat denk jij daarvan?
Ijdelheid is mij ook niet vreemd (hahaha), dus om ingedeeld te worden bij een Gouden Tijdperk klinkt niet slecht. Is het waar? Lastig om te zeggen. Zoiets beoordeel je zelf niet, dat wordt later door anderen beslist. Zou ik het juist vinden om daar bij ingedeeld te worden? Ja. (deze baldadige eerlijkheid krijg ik vast weer op mijn brood) Een paar van mijn films uit die tijd zoals Een Vlucht Regenwulpen en In De Schaduw van de Overwinning maar ook Blindgangers, toonden naast een persoonlijke thematiek ook een reflectie over het denken van die tijd.
Doen films dat nu niet meer? Ach, je mag niet vergeten dat we over 20 jaar wellicht ook met een zekere nostalgie terugkijken naar nu. Dan ziet men ineens een diepere laag in de soapfilms. Ik zie dat nu nog niet. Voor mij zijn het opgeklopte tv-films. Sommige zijn beter gemaakt zoals Alles Is Liefde of Gooische Vrouwen, sommige wat minder, maar in mijn ogen blijven het allemaal lege hulzen, die op zijn best zeer kortstondig vermakelijk zijn. Maar nogmaals over 20 jaar kan men dat heel anders zien.
Je bent ook nooit bang geweest voor uitdagingen. Niet alleen durfde je het aan om de sequel van Turks Fruit te draaien (hoge verwachtingen van het publiek) of bijna onverfilmbare boeken (Een Vlucht Regenwulpen). Legde je de lat niet te hoog voor jezelf?
Velen vonden dat toendertijd wel. Zelf kwamen die gedachten niet in me op. Jammer genoeg eerder het tegenovergestelde. Vaak – nu nog — vind ik het uiteindelijke resultaat niet goed genoeg, of misschien beter gezegd, mijn aspiraties waren hoger dan het resultaat. Dat heeft niets met succes te maken, vooral met eigen verwachtingen. Ik heb mijn hele carrière een geweldig gelukkige karaktereigenschap gehad: faalangst zit niet in mij. Zoveel geweldige talenten durven geen film te maken uit faalangst. In mijn klas aan de filmakademie waren de meeste studenten veel slimmer dan ik, en ze hadden veel meer talent. Maar ik had een bord voor mijn kop, en zij hadden faalangst.
Vaak is het resultaat dus niet wat ik gehoopt had, maar dat is een persoonlijk dilemma, dat zit nu eenmaal in me. Daarnaast denk ik na elke film; dit is het beste wat ik op dit moment kan binnen de omstandigheden. Als dat werkelijk waar is, als de omstandigheden niet beter kunnen zijn voor jou op dat moment en je hebt het allerbeste gegeven wat in je zit, dan kan je jezelf eigenlijk niets verwijten.
Alvorens we naar je nieuwste film overgaan, ben ik verplicht tegenover mezelf om je als fervente fan van Miami Vice je hier een paar vragen over te stellen. Niet veel mensen weten het, maar jij hebt een aflevering gedraaid voor deze serie. Hoe ben jij daar bij betrokken geraakt?
Miami Vice wilde in die tijd – tweede helft jaren 80 — graag jonge regisseurs met een eigen stijl. Onder invloed van producent Michael Mann keek men ook naar Europese filmmakers die in Hollywood woonden. Mijn agent had de producenten van Miami Vice een tape gegeven van mijn film In De Schaduw Van De Overwinning. Die tape was niet teruggespoeld door de vorige bekijker en stond precies op de enige aktiescène in de film. De Vice-producent belast met het aantrekken van de regisseurs (daar hadden ze een aparte producent voor), bekeek drie minuten en vond het wel 'classy', dus ik mocht op audiëntie komen.
In het gesprek vroeg de producent welke films ik wilde maken. En ik zei dat het gemakkelijker was om te zeggen wat ik niet wilde maken. Geen musicals vertelde ik, want dat kunnen we niet in Europa. En daarna wilde ik zeggen, geen sciencefiction, maar hij onderbrak me en riep naar zijn secretaresse "Mary, waar gaat de nieuwe aflevering over?" Ze riep terug "Over aliens". "Aliens lijkt dat je leuk?", vroeg de producent. "Geweldig" zei ik. Ja, enig opportunisme was mij niet vreemd.
Viel het als eenvoudige Nederlandse jongen mee om met deze sterren te werken?
In Nederland en Belgie kennen we geen sterren. Hier rijdt de hoofdrolspeelster mee in de lichtbus terug naar het hotel. Dat is wel even wat anders in de USA. Het was niet eenvoudig om met sterren om te gaan. Don Johnson was een ramp en liep om de haverklap van de set weg als iets hem niet beviel. Maar dat deed hij niet alleen bij mij, ook bij de Amerikaanse regisseurs.
Na afloop werd ik gevraagd om nog 2 afleveringen te regisseren. Dat heb ik niet gedaan, "Ik ben niet masochistisch genoeg", vertelde ik de producent. Stom. Het zou voor mijn carriere veel beter geweest zijn. En achteraf was het heel erg bijzonder, want in mijn aflevering Missing Hours waren James Brown, de godfather of soul, en de toen nog totaal onbekende Chris Rock de gaststerren.
Als filmfan beschouw ik de stijl van Miami Vice als één van de meest innoverende stijlen uit de cinema. Ben je het als cineast eens met deze stelling.
Ja, dat klopt zonder meer. Overigens de ongeschoren look van Don Johnson bleek uit een potje te komen. Don had weinig eigen baardgroei. De visuele stijl lag vast en daar moest je je als regisseur naar schikken. Dus jouw kwaliteit als regisseur lag vooral in je capaciteit om die stijl uit te voeren en om met de stars om te gaan.
En dan gaan we nu over naar Deadly Virtues. Ik veronderstel dat het veel moed vergt om zo'n gruwelverhaal te regisseren.
Nee, moed is niet nodig voor het verfilmen van een gruwelverhaal. Op de set heeft alles een totaal onwerkelijke werkelijkheid. Een afgehakte vinger is een stukje rubber met wat rooie verf. Bij een martelscene vraag je de actrice iets te draaien met haar hoofd zodat het licht beter valt. Maken is triviaal.
Waar wel moed voor nodig is, is om je diepste gevoelens in de film los te laten. Maar dat is ook waar voor een comedy. Drop Dead Fred gaat bijvoorbeeld over misbruik van kinderen. Dat maakt regisseren een heel eenzaam beroep. Over die diepe drijfveren kan je nauwelijks spreken. Soms ken je je eigen innerlijke motivaties niet. Dat is ook een reden om films te maken, je wilt communiceren zonder er rechtstreeks over te praten.
Ik weet niet of Deadly Virtues horror is of niet, maar als doorgewinterde horrorfan durf ik wel te stellen dat het één van de beste griezelprenten is die ik dit jaar heb gezien. Wat vind jij er zelf van, en is het horror?
Het is zo moeilijk om te zeggen of de film horror is of niet. In feite moet je dan jouw scherpe definitie van horror geven. Ik beschouw het eerder als een psychologische thriller, maar heb er geen enkel probleem mee als iemand anders het horror noemt.
Zelf vind ik dat de film wonderwel geslaagd is. De film is gemaakt voor minder dan niks. En dat toont aan dat een budget irrelevant is. Een goeie film begint bij het script en wij hadden geluk dat Mark Rogers zo'n uniek script had geschreven. Mark is autistisch – letterlijk — Ik heb eenmaal tien minuten met hem gesproken. Hij durft niet met vreemden te praten. Verder is alles per e-mail gegaan – nog steeds. Zijn originele script was iets meer genre gericht. Ik heb gesuggereerd dat Alison, de vrouwelijke hoofdrol, de spil zou worden van het verhaal, dat zij een omwenteling moest doormaken van slachtoffer naar held. Mark heeft dat toen uitstekend bewerkt. Ik ben absoluut trots op de film.
Als ik het goed heb begrepen is de film niet in de Nederlandse zalen verschenen. Sommige critici vonden hem te gruwelijk. Is dat niet ontzettend hypocriet als je weet dat deze mensen Michael Haneke (terecht) wel als kunst bestempelen en die bijna hetzelfde onderwerp belicht? (Funny Games)
Damn it, een mooie kans om over critici te kankeren gaat nu verloren. Het zou zo leuk zijn om te zeggen dat critici de film te gruwelijk vonden. Maar dat is jammer genoeg niet gebeurd. De distributeurs geloofden gewoon niet dat een kleine Engelstalige film zonder sterren veel bezoekers zou trekken in de bioscoop. Ze zagen er vooral een VOD/DVD titel in.
Een film als Deadly Virtues krijgt sinds een paar jaar alleen een bioscooprelease als de film een super bekende acteur heeft, of een regisseur die algemeen erkend is als auteur. Haneke is dat laatste (en terecht). Ik ben dat niet (ik troost me met de gedachte dat 30 jaar na mijn dood mijn films herontdekt zullen worden – het Van Gogh-syndroom waar veel filmmakers aan lijden).
Uit het buitenland kwamen er heel wat lovende woorden. Ik heb zelfs begrepen dat men jou heeft gevraagd om er een Japanse remake van te maken, niet?

Klopt. De buitenlandse pers is bijzonder lovend. Ook overigens in Belgie. Het BIFFF-festival steunde ons enorm. We worden regelmatig verrast door tamelijk diepgaande analyses van universitaire docenten die een modern feministische ondertoon in de film aanduiden. En dat is zeker niet onjuist.
We zijn inderdaad met een Japanse remake bezig. Het script wordt aangepast aan de Japanse cultuur en we kunnen een paar zwakheden van het origineel nu ook wegwerken. Het is de bedoeling om die in het voorjaar op te nemen, maar films worden notoir vaak uitgesteld. Dus wie weet. Het lijkt mij geweldig – wat een uitdaging om een film in het Japans te maken terwijl de communicatie met de acteurs en crew dan echt vooral non-verbaal zal zijn.
Het gebeurt zelden in een film, maar ergens in het midden hoop je dat de psychopaat zijn slachtoffer een lesje zal leren omdat hij zelf een klootzak is. Heb je daar met scenarist Mark Rogers over gesproken?
Die lijn zat niet in de originele versie van het script. Het was mijn interpretatie. Ik heb het inderdaad met Mark besproken (per e-mail). Maar die twist kwam voort uit het feit dat Alison (de vrouwelijke hoofdrol) verandert van slachtoffer tot held. Een onderdeel van haar verandering was dat ze de hulp nodig heeft van Aaron (de indringer). Ze fingeert haar interesse in hem. Door het hele rollenspel ontdekken wij via Aaron dat de echtgenoot die vastgebonden ligt in het bad eigenlijk de grootste schoft van allemaal is. Dus wat ik in feite gedaan heb is zorgen dat het publiek gaat kijken via de ogen van de indringer. Dat was een enorme gok, want niemand wil zich vereenzelvigen met de baddie, maar in dit geval ga je niet emotioneel met hem mee, maar wel moreel.
Deze vraag heb je wellicht eerder beantwoord, maar Megan Maczko is echt wel een natuurtalent. Ik veronderstel dat het een droom is voor een cineast om met zo'n mensen te werken, niet?
Megan was geweldig. We zijn bij toeval tegen haar aangelopen. Ze zag onze crowdfundingsite en reageerde. En ik kreeg contact met haar. Maar ze vroeg nooit om de rol. Echter na een tijdje dacht ik dat zij wel eens een hele bijzondere Alison kon zijn. Zo is het gegroeid.
Ze vond de naaktscènes moeilijk (zoals bijna alle Amerikaanse acteurs problemen met naakt hebben). Maar dat hebben we opgelost door storyboards te maken zodat ze precies wist wat de bedoeling was. Dan kreeg ze later de montage te zien en als die klopten met de storyboards dan was het ok, als de naaktshots echter afweken van de tekeningen dan mocht zij beslissen of het erin mocht blijven of niet. Megan heeft niets veranderd. Edward wel, er was 1 shot waarbij hij de badkamer inkomt en je zijn penis ziet. Dat hebben we op zijn verzoek iets ingezoomd. Penis buiten beeld.
Later had Megan wel veel problemen met de poster. Die vond ze vrouwonvriendelijk en dat beledigde haar enorm. Heel jammer. Ik denk dat ze ongelijk heeft.
Wat zijn jouw plannen, Ate?
In de filmwereld bestaan weinig zekerheden. Als het goed gaat dan produceer ik een nieuwe lowbudgetfilm in de UK in maart waarvoor ik grotendeels het script geschreven heb. Ik zou eerst ook regisseren, maar ik denk dat het beter is als dat gedaan wordt door een jonge regisseur die een natuurlijke band heeft met de nieuwe generatie. En dan natuurlijk de Japanse versie van Deadly Virtues.
De afsluiter die iedereen van mij krijgt. Wat is je favoriete film aller tijden en waarom?
Dit is wellicht de lastigste vraag. Er zijn zoveel films waarvan ik hou. En het komt altijd wat unfair over om ze als een piramide boven elkaar te zetten. Films kunnen heel goed naast elkaar bestaan, ze hoeven niet een rangorde te hebben.
Ik geloof dat de films die je hart het meest verwarmen bijna altijd de films zijn die je in je vormende jaren (meestal je tienerjaren) gezien hebt. Ik had tot ik op de filmacademie kwam toen ik 17 was, slechts één film gezien, dus werd ik enorm uitgelachen door mijn medestudenten omdat ik niet wist wie Fellini, Hitchcock en Godard waren. Ik ben toen enorm films gaan kijken, acht per dag als het kon (en had na 2 jaar meer gezien dan wie dan ook in mijn klas)
Uit die tijd heb ik hele warme gevoelens aan Path Of Glory van Kubrick, To Be Or Not To Be van Ernst Lubitsch, en The Damned van Visconti overgehouden. Daarna zijn er nog heel, heel veel mooie films bijgekomen.
Didier BECU
27/11/2014
---