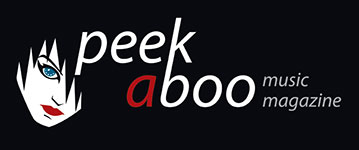 like this interview
---
JONAS GOVAERTS (DIRECTOR)
The question is not, 'What can't you do?', it is 'What hasn't been done yet?', and also, 'Why isn't Emma Stone answering my calls?'
05/11/2014, Didier BECU
---
You know, I really hate to write this, but it doesn't happen often that I'm raving about a Flemish movie. But Jonas Govaerts did it! His debut film Welp is an excellent horror movie like a tribute to Friday The 13th, but with its own caracter! There is no reason to stay out of the theatres, unless you're a pussy! Peek-A-Boo had a chat with director Jonas.
Hello Jonas. I guess you can say you did something very special in Belgium: coming up with the first slasher movie (even if I think that Jan Verheyen was first with Alias). I guess it was not very easy to convince the producers?
Was Alias a slasher? I remember an Argento-style opening with a girl falling from a window, and an ending with someone from 'Thuis' digging a grave in a yard at night... It certainly wasn't a masked-killer-in-the-woods-type film, which is what I tried to make with Welp. My producer Peter De Maegd, who had produced two opf my shorts before, had no problem with Welp being a horror film, and neither did the VAF (Flemish Audiovisual Fund), who supported us all the way through, from script to end product.
If you think about it, it is kind of funny that no one in Flanders has come up with a horror movie. Okay, there was someone like Rob Van Eyck, but as far as I know Welp is the very first Belgian horror movie shown on big screens!
I don't know about that. There was a film called The Antwerp Killer in the eighties, with Michel Follet in a small cameo as a psychiatrist, which apparently got a big promotional campaign. I'm sure it played in a few theatres before everyone realised that it was a piece of garbage! And I haven't seen The Flemish Vampire yet, a film from a few years back, but it did premiere in Kinepolis - unfortunately it was gone before I could go and see it. I think Sven De Ridder played Van Helsing in it, but I'm not sure.
I think it suits you that you can see your inspiration, but at the same time it's a very own concept. Can we say Jonas Govaerts is a horror director, or is it possible that your next production will be something different?
I'm definitely a horror fan, so yes, if I get the chance to make another film, I'd love to make another horror movie, or at least one with horror elements. I have a lot to learn!
I noticed that you are making short movies since 2004. I haven't found your age on the net, but you look quite young, so I guess you started filming at an early age?
I'm 34, but thanks for the compliment - my secret is Botox, lots of sleep and menstrual blood. I graduated in 2005 from Sint Lukas with a short called Forever; since then, I've made two more shorts, Of Cats & Women and Abused, and I co-directed two television series for Acht, Super8 and Monster! Most of my older stuff is on YouTube and Vimeo, if you want to take a look at it.
You wrote the script with Roel Mondelaers. We have to be honest about it, you're cruel. I mean you even kill children. When you started writing it, weren't you afraid of the reactions?
Not the children! Please, dear god, not the children! I was very aware I was breaking two major film rules with Welp - don't harm animals or kids - so naturally we were very careful when scripting and shooting those scenes, since one runs the risk of losing the audience at such moments. But they are not scenes of gratuitous violence, they have a key function in the script. They are not just there to shock.
In fact, do you think that everything should be possible or are there any limits?
In film everything is possible - that's why I love it so much. The question is not, 'What can't you do?', it's, 'What hasn't been done yet?', and also, 'Why isn't Emma Stone answering my calls?'
Everybody who has seen the movie has been moved by the natural oft Maurice Luijten. How did you find that boy?
By pure accident. I was shown a short called The Gift by Ralf Demesmaeker - this was before casting - and I instinctively knew: 'this is my guy'. He was a gift from the movie gods.
The music from Welp is also stunning. I immediately thought of a man named John Carpenter…
A God named John Carpenter, you mean. Yes, Carpenter is a huge inspiration for Steve Moore, our composer. That's why we had to be very careful while creating the soundtrack: we didn't just want 'eighties cool', we wanted it to be truly scary, too. So the tracks went back and forth quite a few times - which means I have a ton of awesome Steve Moore demos on my computer now!
We have to be honest about it. Horror movies are mostly slashed down by the critics, but Welp is praised over here. Did you expect that?
I was curious about the Belgian response, sure. Abroad, it got some rave reviews after it played festivals like TIFFF, Fantastic Fest and Sitges, but being a Belgian myself, I know we just love to hate ourselves! One review of a big Flemish magazine made me laugh, 'cause it was so predictable: not only had I correctly guessed the reviewer's rating, I also predicted he would start whining about himself and his days as a boyscout again. But in general the Belgian reviews seem to be quite positive, so I'm happy.
On the IMDb-page there is a poster with an English title (Cub). I suppose the movie will be released worldwide. You already were in Canada, can you tell us something about the reactions in other countries?
It's so odd the way people in other countries react. In Canada and America they found the dog scene extremely upsetting - but in Belgium it doesn't even get mentioned! And in France they seemed more enraged about my depiction of the Walloons than anything else in the film... Those different cultural sensibilities, it's all very fascinating to me.
I'm going to ask you an annoying question. If Hollywood would rang you and ask you to do a remake like Erik Van Looy with The Loft did would you do it?
Of Welp? No.
Well, let's end with some fun questions. What does scare you the most?
Losing my health. I thought these were going to be fun questions!
With whom wouldn't you mind to be alone in an elevator for 8 hours and what would you do then?
Porn star Sasha Grey. We could discuss existentialism, German expressionism and the French New Wave.
Dario Argento or Alfred Hitchcock? And tell us why!
Dario Argento, cause he's one of the main reasons I got into film, and because he has a beautiful daughter. I wouldn't mind being trapped with him in an elevator for a few hours. Who's the other one?
What is the best movie ever? And of course why!
The best ever movie is called Dellamorte Dellamore, by Michele Soavi. It contains the hottest sex scene ever captured on celluloid: Rupert Everett, the gayest man of England, making love to Anna Falchi, the most beautiful woman in Italy, on her dead husband's grave, who then comes back to life, of course.
Didier BECU
05/11/2014
---