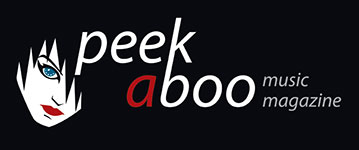 like this interview
---
AHARON KESHALES (DIRECTOR)
We don't want to educate people, we want them to test their own set of believes while they watch our films.
01/10/2014, Didier BECU
---
One of the most thrilling films you can find today in the shops is Big Bad Wolves. During 90 minutes you'll discover how far one can go to find out the truth about his murdered child. The strength of this movie is that the makers made the movie so realistic that you feel it could happen next door to you! Call it torture porn in a Dardenne-style or whatever, fact is that Quentin Tarantino announced this movie as being the best of the year. So do we and a more than nice opportunity to talk to one with the directors.
Hello Aharon. I'm not the first one who told you that Big Bad Wolves is one of the best pictures of the year. I guess you're quite pleased with that. Did you expect that when making the movie?
You can never expect anything like that. When we go filming we just think about the kind of film we would love to see on the big screen and if it can relate to other people's taste…well…that's just pure gold.
Of course there's that quote from Quentin Tarantino too. Have you been in touch with him and did his style influence yours?
We met Mr. Tarantino in Busan where he actually announced that Big Bad Wolves is the best film of 2013. Quentin Tarantino has inspired us in so many ways and he's the most generous filmmaker out there. always looking for new blood and someone to discover. Not many directors do that. He's one of a kind.
For Big Bad Wolves you worked with Navot Paushado. Is that just for this one or do you always work together?
Actually Big Bad Wolves is the second feature we did together. The first one was Rabies which was the first Israeli horror film and we're now working on our third film together.
I thought Big Bad Wolves feels so scary because those monsters could live next door to you. I mean something like Saw isn't scary at all, it's over the top but Big Bad Wolves could really happen. How importance is that reality factory?
It's very important for us. A lot of these days horror feels unreal, almost like a fantasy and it makes it easier for the audience to enjoy the on-screen violence. We want to hurt, we want it to be hard and tough so it will have more weight when you get out of the cinema. When you feel that something on-screen might happen to you too it has a deeper and meaningful effect on you.
Has the story been based on something that really happened?
No. This is purely our imagination. We decided to make a twisted fairy tale. There's a wolf and three little piggies. Or is it one pig and three wolves, or maybe it's four wolves?
You never judge. But do you understand that someone could go so far by torturing a man to find out where his child (or in your case a part of his body) is?
I always prefer films that allow the audience to think for themselves. We don't want to educate people, we want them to test their own set of believes while they watch our films. We got all sorts of reactions after the film. There were people who where shocked by the violence and on the other hand we got people who said we didn't go far enough.
Perhaps it's my perception, but somewhere I felt a statement that it is dangerous to condemn someone without any proves, not?
No doubt about it and the last act even suggest one more question: even if you have proves and the guy's guilty is it right to torture a man?
I still don't know if Big Bad Wolves is horror or not. What do you think and are you huge horror fans yourself?
As big fans of Korean cinema we'll have to say Big Bad Wolves is a genre blender. It's a revenge thriller. it's a dark comedy. it's a tragedy and it's pure horror at times. When we pitched the idea to our producers it was something like that: Imagine Dirty Harry wonders by mistake to a Korean revenge thriller written by the brothers Grimm.
I don't want to talk about politics as nobody can control that. But apart from that I want to ask you if Israelian cinema isn't the prisoner from its political situation? I mean, watching an Israelian film almost automatically indicates that it will be a story about the never ending conflict between Israel and Palestine.
That's true and that's why we take a shot at that convention and put a twisted take on the whole Palestine-Israel issue.
In fact, how were the reactions in Israel for Big Bad Wolves? I guess some critics thought you were going too far, not?
Actually it was the number one film at the Israeli critics table and also won Best Film and Best Director at the Israeli film critics association.
Do you think film has to entertain or educate, or simply do both?
It should first entertain and by doing so it should also manage to deliver a deeper message. But, never in a didactic, in your face, kind of attitude.
On your Facebook I saw that you're involved in The ABC Of Death 2. Can you tell us something about that?
We got the letter F and we decided to do something more emotional this time around. Something to do with life and death in our torn land.
Apart from that, what are your immediate plans for the future?
We're developing a couple of scripts and we also we have some offers from the US we're entraining at the moment. We'll know in the next month what will happen first.
Who is the most scary person in movies you can think of?
Angel eyes in The Good, The Bad And The Ugly. He is just pure evil. there's is nothing in eyes but death. Lee van Cleef just kills it.

What's your favourite movie of all time and please state why.
The Good, The Bad And The Ugly for oh so many reasons. Mainly because of Tuco. I think it's the best character ever written for cinema. Sergio Leone treats this ugly character with so much love and humanity that you can only see the beauty that dwells inside the ugly.
Thanks for this interview.
Aharon
Didier BECU
01/10/2014
---