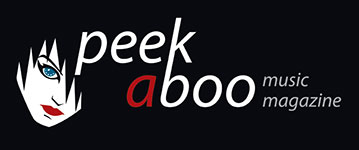 like this interview
---
DIE FORM
Le DIE FORM nouveau est arrive! RAYON X!
18/09/2014, Benny CALUWE
---
"Rayon X", the new DIE FORM album finally emerged after a three-year period of research, reflexion and obstinacy. This and their highly anticipated performance at BIMFEST were reasons enough for Peek-a-Boo to speak with founder and mastermind Philippe Fichot!
Your new album is called Rayon X. The main lyrical themes are sensuality and psychology (or did I miss any other important themes)? What's the meaning of the title? And how does that relate to the themes on the album?
There are other themes and directions in Rayon X, like the future, politics, the revolt, ecology… (Politik, Neo Fiction, Perpetual Motion, in particular). It was already the case with Diktat, Nature Destruction, Inferno/Europa or Tote Kinder. There are also double-meaning titles, like often in our work. The topics typically close to Die Form are still present, but shown from other angles.
In the beginning, "Rayon X" was developed around the image of x-rays crossing the body to "see" inside it what hides or develops, anatomically or psychologically, sometimes unknowingly and silently. But "Rayon X" also refers to the section in libraries where the "forbidden" books remain hidden.
Besides, it also refers to the silver process photography which was developed thanks to the light and photo chemistry, inside darkrooms.
Images and sounds revealed themselves and were organized from dreams, fears, energies, passions, giddinesses, questions… to form a material in constant evolution until its final form : a sound and visual matter whose certain elements must remain invisible, an unfinished diary, a form of therapy, a door to open.

The 4th track of the new album is called La 7ème face de dé. (The 7th side of the dice) Can you explain us what the song is about?
It's about the hidden side of things, or the side which only exists in our imagination, the secret part that each of us carries within ourselves. Here, beyond the 6 dots, are hidden mysteries, the strange, the imaginary world, the dream, beyond appearances and real, underneath the surface.
In the 1970s, "La 7ème face du dé" was the title of a set of books about artists coming from the surrealism and the strange, who have impressed me (Hans Bellmer, Man Ray, Paul Delvaux, Clovis Trouille, René Magritte, Max Ernst, Giorgio De Chirico…). It was, I think, in reference to the Georges Hugnet's book illustrated by Marcel Duchamp, published in 1936.
I've also noticed that in Braille, there is no more than 6 dots. Beyond, is it black or white, night or light ?

In order to make a new album, do you start with ideas for images? Or do you create music first and do you come up with pictures afterwards? Do you have a fix process to write songs?
It depends on the projects. There are no rules. I leave ample room for inspiration and energy of the moment. I've always been motivated by passion and curiosity, looking for new emotions and discoveries in various directions, and of course for pleasure. I also like to make use of coincidences and accidents to avoid routine.
Of course, over the years, I regularly take notes and seek possible titles and ideas. Sometimes the songs result from images, photographs or videos, sometimes it's the opposite, sometimes just from a word, a sentence…
As time passes, the matter takes shape and a coherent project must become obvious. This is always unpredictable and mysterious, which makes the interest and makes it possible to remain exciting over time.
I also compose out-of-bounds tracks which could be used for side-projects or adapted for Die Form's performances for example.
Creation is also sometimes a form of therapy for me, a "raison d'être".

What's the role of Eliane P in the creating process of your tracks and album?
Usually, I start by building rough parts with rhythms, sequences and my more or less distorted voice, leaving a broad place to improvisation and urges. Then I compose some additional melodies for the vocal parts which could be added thereafter. Then Éliane immerses in the songs and works on vocals and lyrics I've previously written. I often search a complementarity, an articulation between my more or less distorted and artificial voices, and the female presence of Éliane's voices, even if the contrast seems to prevail.
She can also inspire me some images which will be developed thereafter in songs / tracks, sight is for me a driving force, a stimulant.

Looking back on an extensive discography, which album are you most proud of? Which album do you consider to be the quintessential Die Form album?
It's very difficult to say ! The projects are different and represent intimate periods of my/our life… They are complementary to form a history, like a kind of puzzle. But as I seldom listen to them again, I tend to forget them.
In general I prefer the last creations, Rayon X seems to me the most successfully completed and powerful, the most addictive and maybe the best produced, but sometimes I like to rediscover forgotten or lost creations from the past.
I've always liked InHuman as a whole project : its images, memories of magical places, but also Photogrammes, and Die Puppe because it was the first album, totally improvised and self-produced in a time when this seemed impossible !
I also like all the "cult" titles with which we share emotions with the public during concerts/performances.

L'âme électrique and Duality are my favourite Die Form albums. Rayon X is more club orientated with less neo-classical arrangements. Any future plans to make an album with more parts for violin and cello?
I never know which directions can take the composition of the songs.
Our audience is very diverse, some appreciate dynamic songs, others neo-classical ones, or experimental, industrial… Sometimes I try to combine all these "styles", sometimes I prefer to compose each album in a particular style as it was for Rayon X.
I also like to change and open new "doors" : for example Bach Project was a beautiful unexpected experience.
There's often a pendulum swing : who knows what will be the next project and the future ?

If you were banished to an isle and you could take one album, which album would you take with you?
I would rather take a compilation of my favorite tracks, not to be limited to just one album.

What can we expect for your upcoming concert in Antwerp? A classic setlist or mainly new songs? And … will you bring dancers?
It will be a mix of old and new titles, with new videos, as well as some extracts of a future experimental project still in gestation. And of course some performances and choreographies by Laïna, our dancer.

Thank you for your time!

Thanks for your support and attention!
http://www.dieform.net
http://www.facebook.com/DieFormMusic
http://www.facebook.com/philippe.fichot.33
http://vimeo.com/channels/dieform
http://www.youtube.com/profile?user=DIEFORMofficial
http://pinterest.com/philippedf/
BIMFEST 2014 with headliners DIE FORM, BORGHESIA and many more
19 + 20.12 @ Zappa - Antwerp - B
www.bimfest.be
Facebook
Benny CALUWE
18/09/2014
---