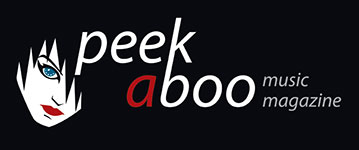 like this interview
---
NANNA BLONDELL (ACTRESS-REAL HUMANS)
I think typical for Sweden is "less is more". We don´t overdo it.
21/08/2014, Didier BECU
---
The second season (well, the first one too!) from Real Humans is a blast. In this Swedish production robots (well, hubots) are taking over the world. It's a nice mixture from action and moral questions. The second season has just been released by Lumière on DVD. Actress Nanna Blondell who is one of the stars from this worldwide acclaimed series was so kind to talk with us!
Well hello Nanna, your name might not be familiar, but lots of people know you of course as Yuma from Real Humans. So if you don't mind we first will ask you some things about the series. How did you get in touch with this series?
Well, I saw the first season on TV, and I thought it was amazing and so innovative for being a Swedish TV-series. And I was so impressed by the performance the actors did. So I thought to myself, if there will be a second season, then I have to be in it. So I e-mailed the casting director, and then auditioned for the part as Yuma.
Real Humans became an international hit. Over here in Belgium, the series is considered as one of the best of this year. I guess this role has opened quite some doors for you. Can you tell us something about? In fact are you only an actress on screen or do you also perform in plays?
I work mostly in the theatre. Right now I am at The Royal Dramatic Theatre commonly know as Dramaten in Stockholm. But I love to combine both theatre and Film/TV.
When I saw the series, I couldn't escape the scary feeling that it could be possible that robots are taking over the world. How much science fiction is Real Humans you think?
I think the genre is absolutely sci-fi, but with all that is going on with artificial intelligence right now in the world we are not that far away from Real Humans. Maybe not yet in the same form as in the show, but already we have computer robots that can diagnose patients, we have robots that can register joy, anger, sorrows and even irony of a human being. It may not seem that advanced but irony is something very complex, it is nothing you just install with zeros and ones in a computer. It is pretty cool but also a bit scary I think.
Personally I thought it was a real surprise that Sweden could make such a strong science fiction series. I mean after all, Sweden is a synonym for crime series, not?
Absolutely, I was as surprised as you, I think we should let writers like Lars Lundström just keep doing what they do.
Any idea what might be the reason that Scandinavian countries come up with such great quality series? I mean over here they outsell the American ones!
Oh wow, I had no idea Sweden was doing so good abroad. Well, I think typical for Sweden is "less is more". We don´t overdo it.
When you read some articles, it really seems like Real Humans is a huge hit in Sweden, not?
Yeah, I guess so.
I know it's a tricky question, but which one is your favorite Scandinavian series?
My absolute favorite Swedish series is "Hammarkullen eller Vi ses i Kaliningrad". It was aired 1997 and written by Peter Birro. But Danish series are really a bless to see as well. To name a few: Riket, Bron, Mordkommison.
I guess with Real Humans being such a success there must be plans to make a US-version from it. Are you keen on that idea if it should ever happen?
I love different versions of films or TV-series, it reminds me of theatre. Different actors are stepping in the shoes of the same role. But I wouldn´t necessary want to play Yuma again, it would be interesting to see what someone else can make from the part.
What is your ultimate dream regarding acting?
My dream regarding acting is no particular role. But I hope to always be able to be creative and portray as many complex and diverse characters.
Some of the Swedish actors are today big stars in the US. I guess Noomi Rapace is the most known example. Would you take this opportunity if you had it or does the US scares you?
I would seize the opportunity, but it is nothing I'm working towards right now.
Let's end with some funny questions. If you ruled the world then what would you do?
Make peace and force everybody to recycle and stop all pollution.
If you had the chance, which film role would you absolutely want to play?
I don't know. Well maybe Patrick Bateman in American Psycho, the role Christian Bale did. I'm trying to think out of the box.
What is your favorite movie of all time and why?
I can't answer that. The beauty of art is that it depends of how you perceive it and that can change depending on your mood of the day. I can love a film one day, and just hate it the next one. But right now I just love 12 Years A Slave, I think it is a masterpiece.
Didier BECU
21/08/2014
---