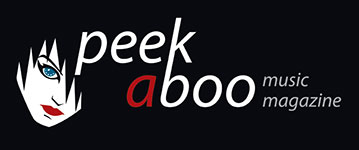 like this interview
---
DEBORAH FOREMAN (ACTRESS)
I believe we can do anything if we put our minds to it. ANYTHING is possible.
03/08/2014, Didier BECU
---
There are many great things in life, but for this humble boy one of them was making an interview with icon Deborah Foreman. The list of her films is far too long to mention. She was the star of Valley Girl next to Nicolas Cage, performed the leading role in slasherclassic April Fool's Day, starred in MacGyver and T.J. Hooker and was so cool that she showed up in a clip by She Wants Revenge! And now she's here with Peek-A-Boo!
Hello Deborah, first of all let me tell you how proud we are that you give us the opportunity to interview you, as we can definitely say that you're a real 80's movie-icon. One your first big roles was a part in the legendary T.J. Hooker-series. How did you got involved in acting?
I moved out from Texas to pursue a modeling/commercial career represented by Wilhelmina Models and it was that agency that started sending me out on acting jobs. The process seemed easy to me. Instead of being scared of doing these auditions I found them fun and exciting.
We, outsiders, always see in movies how young people are taking the risk for starting a career in Hollywood, but I guess it takes more than just a bit "courage", not?
It takes a lot of luck which is created inevitably by you (ie. Me) You have to want what it is you are going for in life in every fiber and nerve ending in your body.
And then of course came Valley Girl. If I count well, you were 21 then. How did it feel that out of a sudden the whole world knew who you were?
I was 20 years of age and I never processed that I was a well-known person. I remained unfazed and grounded. I am still this way even now. We all put our pants on one leg at a time.
You were awarded as one of the most promising actresses. One of your best roles ever was in April Fool's Day. I guess this movie means a lot to you, especially because you also became a goddess among horrorfans, not?
Yes, this film is meaningful to me because of the investment I put into playing both characters. I was told by the director I needed to make the girls absolutely different. I did my homework, rehearsed and I am happy with the end result.
Are you into the horrorgenre or is it pure coincidence?
As a child I loved to stay up late and watch scary movies. My favorite characters were Dracula and Frankenstein.
On your website I read the quote from Audrey Hepburn that says "Nothing is impossible, the word itself says 'I'm possible". I guess you absolutely believe in that, not?
I believe we can do anything if we put our minds to it. ANYTHING is possible. I am proof of that. I am an actress, a certified yoga and pilates instructor, I create websites and logos, and I am a photographer.
You also appeared in MacGyver. Do you watch that type of shows yourself these days or do you think it's kind of ridiculous that nerds like me are addicted to that?
No one is ridiculous for like what they like. Mad respect for you.
Thanks, Deborah! Your latest movie has been made in 2008. Is there something else in the pipeline?
Yes there is but I cannot talk about it. I have signed contracts for my silence. But I will say it is ever so cool and I am still pinching myself that I was asked to be a part of it.
I honestly didn't know, but you are also a very talented photographer. It's such a contrast with Hollywood, I mean you really do seek the attraction of nature, not?
Big Bear Lake, CA is in my heart and to be able to capture it's beauty everyday on film is a privilege.
What is your favourite movie of all time and why?
I do not have one movie that is my favorite. I have many. D0CTOR ZHIVAGO 1965, EXCALIBUR 1981, THREE DAYS OF THE CONDOR 1975, KING ARTHUR 2004, THE HAUNTING 1963. And why I love these films is my business only … big grin..
Thank you so much, Deborah. If you want to know more about Deborah's great photography or her jewel design, click here.
Didier BECU
03/08/2014
---