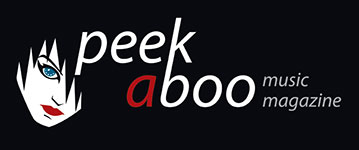 like this interview
---
JAKE HELGREN (DIRECTOR)
What you don't want in your slasher movies are a group of characters you can't relate to!
07/08/2014, Didier BECU
---
Some weeks ago we were quite charmed (well, more than that!) by the release of Varsity Blood, a perfect ode to those lovely slasher movies from the 80's. A perfect opportunity for us to find out why someone takes a camera and starts shooting a movie!
Well hello Jake. You are the director. For me it are only four words, but I'm sure it takes a lot of courage before someone decides to do that. Was it an easy decision for you and why did you do it?
Well Varsity Blood is actually a project I wrote a really long time ago, and never thought I would direct since I am predominantly a screenwriter and producer. But as the script was optioned here and there over the years, different filmmakers had different opinions about what they wanted to do with it. I wasn't always in agreement with the changes they wanted to make to the script, so eventually I had the opportunity and decided to direct it myself.
You are an independent director. Do you think this is advantage? It's kind of crazy to read that all directors defend that, but from the moment they get the chance to sign for a big studio they don't hesitate. How is that with you?
At the end of the day, it's all about the money. In the studio, you are at the mercy of studio execs who give you little control (unless you are some kind of niche director like Christopher Nolan or a veteran, proven-blockbuster like Cameron or Spielberg), so most directors don't like the studio system. However, that's where the money is. Independent movies garner little money these days, with the exceptions of these no-budget anomalies like Paranormal Activity. I am enjoying working at this mid-level. We like to produce quality-looking films for a low cost, and just hope we make our money back. With all the pirating and online streaming going on nowadays, it's very hard for an independent movie to profit at all, so we have to cut corners where we can. Fortunately, we are lucky to work with a great team of people who are all in agreement that we are doing what we love because we love it, and not just for the money alone.
You've been involved as producer and screenwriter, but Varsity Blood is your directing debut. Happy with it?
Going into directing this thing, I knew the visual story so well in my head already since I directed it. But once you get behind the camera, and are at the mercy of locations, weather, hungry crew, and any other number of setbacks (I also happened to have a bad case of flu through most of the Varsity Blood shoot, unfortunately!), you realize that the movie you are finally able to produce is never quite as fabulous as the film that was floating around in your head. That said, I have zero regrets about the film. Our distributors loved it, the die-hard slasher fans who have seen it have really seemed to be enjoying it, and when I watch it with friends, we all laugh, drink, eat popcorn, and really have a good time. Varsity Blood isn't the kind of film to be taken too seriously, so if you go in expecting an 80's-like slasher with the old school hijinks, you won't be disappointed.
How were the reactions? And do you actually care about critics…I mean, "serious" critics see the horror genre as a joke.
Well time will still tell, as we still haven't gotten that many reviews in the United States yet where most of the bigger horror sites exist. I guess I used to care a lot more about what the critics thought—on my last horror feature, Bloody Homecoming, a couple reviews really struck me the wrong way—because I felt like certain critics were not watching the film for what we intended it to be. But at the end of the day, everyone is going to watch the film how they want to watch it, and there's nothing you can do about that. Once it's out there, you just have to let it go! I can say this, though—Bloody Homecoming did get stellar reviews from both Bloody-Disgusting.com and Arrow In the Head, which I feel are the two best horror sites out there, so coming from them, it was a big honor, and I'm hoping and praying that they will be see Varsity Blood and enjoy it equally as well.
I enjoyed the movie a lot, especially as I thought it looked like an ode to classic slasher films that's been directed by a fan from the genre. Am I right?
Absolutely. I have a collection of over 400 VHS horror movies, and most of them are slashers from the 70's/80's. I even have tons of super-rare slasher films like "Mirage", the uncut version of "Psycho Cop 2", and "Sorority Girls and the Creature From Hell". I grew up watching these kinds of movies on USA Up All Night, a late night B-film line-up on the USA channel in the states back when I was a pre-teen, and fell in love with the B movie genre in general. But slasher flicks have always been at the top of the pack…I started collecting them when I was about 14. I don't do it so much these days, but that's mostly because I have just about all of them and people aren't really making slasher movies much anymore unfortunately, because they aren't usually received very well.
It's always very difficult to avoid clichés in the slasher genre. What had to be and what absolutely had NOT to be in your movie?
I think certain staples are necessary for a slasher movie. You have to have an isolated setting and some sort of them (High school Homecoming, Halloween/Football being the ones I've used in mine, for example). A cool killer's mask. Teenage characters you care about and want to root for (and some you love to hate, and can't wait to see die!). And above all, fun death scenes, some WITH chases in them. Most slasher movies in the last ten years (even in those pesky remakes!) lack fun characters and chase sequences, and a slasher without those elements is no fun at all! What you don't want in your slasher movies are a group of characters you can't relate to—a slasher where you hate everyone in the movie is no fun at all!!—and torture porn like most of these films feature nowadays. I really hate the torture porn subgenre! On the other hand, offscreen deaths are also bad. A slasher film needs onscreen deaths, but they should be fantastic and over-the-top, not torturous.
What is the best slasher movie ever, and what do you think from all those remakes?
I already mentioned remakes…for the most part, I'm not a fan of them, however I do really enjoy a few select remakes: My Bloody Valentine, Sorority Row, House of Wax (though it's not much of a remake), and I even have a soft spot for the Black Christmas remake (if you don't compare it to the amazingness of the original whatsoever). The best slasher movie in my opinion is Black Christmas, because that movie really started it all. However, I have to say that Friday the 13ths 1 & 2, Halloween, Prom Night, House on Sorority Row, Hell Night and Slumber Party Massacre, Screams 1 & 2 and I Know What You Did Last Summer are all also films I love deeply and can watch over and over again.
For this movie you immediately could count on horror legend Debbie Rochon. How did you got in touch with her and I guess this appearance made you proud, not?
Debbie is a sweetheart and a total pro to work with. She doesn't even really need to be directed, she just does her thing and she's amazing! I have loved her since she was a cheer coach in Head Cheerleader Dead Cheerleader, and when I wrote Varsity Blood, I always imagined her to play the mom character, so when I sent her the script and she said she liked the role and wanted to be in it, it was a dream come true!
Do I have to conclude that you will be a horror director or is it possible that you will make something different? In fact, what is your next step?
I have to admit, I don't see myself thriving in the horror world. Not to say I don't still have some irons in the fire there, but these days I've been doing much more family-oriented comedies, romance, and holiday-type films. A far cry from the horror genre it seems, but one thing all these types of movies have in common is that they are made to entertain, so that's not to say if another horror movie opportunity comes along again, that I won't jump at the chance to write another. I will say I'm currently working on a women's thriller that, while not a slasher in any respect at all, has a similar premise that could make you think it's a slasher—so I think slasher fans might enjoy it all the same.
You are living in Germany. That's far far away from Tinseltown, not?
Yes! I am currently living in Berlin, but I am only here because my boyfriend is working here at the moment. My manager is still in Tinseltown, and my furniture is still there collecting dust in a storage, but I do try to get back as often as I can.

How important are movies in your life?
It's like this: family/boyfriend, friends, my dogs, eating, sleeping, my laptop, and then movies. In that order. So you see it made the top ten.
Let's finish with this one: what's your favourite movie of all time and why?
My favorite movie of all time would have to Hocus Pocus. Do I really have to say why? If you see, you will understand why. (Laughs).

And…with whom wouldn't you mind to be alone with in an elevator for 8 hours and what would you do then?
I would never wish anyone to be stuck in an elevator with me for 8 hours unless they were hard of hearing. I talk waaaaaay too much, and I would drive them crazy! I imagine I might end up as the star of my very own horror movie, because I doubt I would make it out alive.
Didier BECU
07/08/2014
---