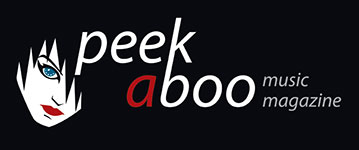 like this interview
---
APE|MEN
'We Agree That Most Things Are Awful' - APE|MEN Taking care of Bulgarian taste in Electronic Music.
15/07/2014, Ilke R.
photos: © Svetoslav Kovatchev
---
The Sofia based trio formed in 2013 refer to their music as 'gritty scuzz guitars over a machine pulse'. In spite of the recent debut as APE|MEN, they are by no means newbies in the industry. While remaining true to their signature indietronic roots, they blend Reznorian vocal style with Colemanish motifs in the latest pieces. APE|MEN began releasing a succession of songs in March 2014, keenly aired by US radio. Meet a crisp collective from Eastern Europe.
How have you debuted the APE|MEN project?
Gone are the times where you can just make music and hope to be recognized. There's so much noise to cut through that it's really all hands on deck. You can't just be a guitar player or just sing, not in indie, not unless you've got money and a good publicist. Especially if it's something new without an existing audience.
With APE|MEN we decided to go a different way. We had demos for five songs ready. Enough to fill an EP. We could have released that EP and hoped for the best.
Instead we teamed up with a local radio and announced the release of four songs in a row. Each would come out on the last Friday of four consecutive months. So, at the end of March we debuted 'Up is the new bottom', 'Cash' followed in April, our big hitter 'Bye Bye Devil' in May, and 'Second Skin' closed out June. Each song was accompanied by its own modest promotion. That was enough to land us airtime with a dozen or so US indie radio stations, turn some heads, and win over our first fans. It also gave us time to pool some funds for a video.
Now we're gearing up for a proper EP release at the end of October. It'll be a digital release. Later, if there's interest, we'll consider vinyl, maybe a CD.
What is the electronic scene like in Bulgaria?
There is no indietronic scene. It's depressing not having someone to be stacked up to. We're literally in competition with ourselves. One of the best things to drive music forward is a scene, so let's hope one emerges soon. But, honestly, we're happy to join something regional, too. An EU-wide indietronica circuit would be great for us and others in our shoes.
What makes you stick around?
Making music, the process, listening to the finished song, playing it live. That alone makes it worthwhile. But, let's face it - we all want to reach as many people as possible. The best thing that could happen to one of our songs is for it to reach a bigger audience.
You are associated with Gravity Co., which has a rather different target audience. Does this hinder your proper positioning in the alternative field? How do you deal with the unwanted connotations that might occur?
The first words that we sang as APE|MEN, without even realizing that we had a future as an indietronic trio were 'Here's the Apeman!'. The three of us were cutting the Lost Satellite album with Gravity Co., at that time.
APE|MEN is a standalone musical collective. It has its own distinct sound, vision, and presence. We're happy to be affiliated with others, largely because we're proud of what we do. Also, we're probably the only band from the South East EU that doesn't smoke, that really sets us apart from the rest.
What are the main topics that you tackle, which manifest themselves in the lyrics as well?
Human behavior and what surrounds us as society. Our general need for antagonism. The things that occupy our minds.
Genrewise which are your main influences?
We equally love the Beatles and Nine Inch Nails. We don't purposely aim to fit a particular influence. We're more into asking questions like, how can we clean up the synth sound? Can that guitar fuzz sound more like a saxophone? Is there enough hip-hop in the beat?
Apart from your own thing do the musical tastes of the band members overlap or are there some minor clashes?
Incredibly, our tastes are quite similar in terms of appreciation - we agree on what's good and what's awful. We agree that most things are awful.
Tour in sight?
Right now we're cutting our teeth with local gigs to really build our set. But, nothing beats playing live and we'll be on the road sooner than later. Our first tour will likely be European, ideally festivals and dive bars. We wouldn't mind pairing up with local acts and helping build an indietronic circuit, particularly in Central Europe, why not Benelux. Of course, we'd be very open to penetrating the scenes in Scandinavia and Germany.
APE|MEN on Soundcloud
Ilke R.
15/07/2014
---