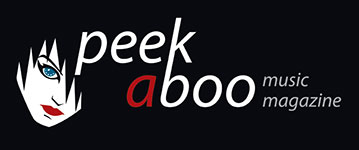 like this interview
---
GAYTRON
Gaytron is a kind of personal Christopher street battle against intolerance, gay bashing and homophobia!
20/06/2014, Filip VAN MUYLEM
---
Ages ago I got some tracks from Claus... and so Gaytron came into my life! I loved the way he came out of the closet and in the same time wanted to protect people from gay bashing and other horrors! I admire him simply for that! In December he comes with Gaytron to the BIMFEST, it was clearly time to have a nice chat...
Can you explain the name 'Gaytron'? I found this in an urban dictionary 'When someone act like a fool for a long time or if he's saying something really stupid. You can call him a gaytron', but I don't think that is what you meant with it?
Gaytron was politics, a kind of personal Christopher street battle against intolerance. The name basically combines the words gay and electronic, what you hear is what you get. I founded Gaytron in the early years of PNE 1992. At that time homophobia was still an issue, even in the EBM scene. I decided to make this point clear. The track "Männerliebe" nailed it in a direct way. I simply used a German slogan of radical people and made a gay statement out of it. I turned being proud of being German into being proud to be gay. But on the other hand it's pretty stupid to be proud about something you are born with. I liked the urban meaning of it a lot. In the end it's a very good word game.
One of the best known Gaytron tracks is 'Männerliebe' or am I wrong?
Männerliebe was very famous, as well as "Schwule Sau". Männerliebe is basically about erotic between guys and it ends with the slogan of being proud of being gay. It was a clear message that I am not afraid about anybody who might have a problem with that. I recorded it for an early GA records compilation and I didn't expect the big feedback I got about it.
Is 'Man to Man' the translation of 'Männerliebe' or is it really another song?
It's a complete different song in my opinion but all the lyrics of that period are about the same issue of cause.
Was it hard to choose between singing in German or English or was there another reason for singing in both?
The German language sounds more harsh in general. But I didn't want to limit the project to Germany, the topic is a worldwide issue. I was very surprised about the massive positive feedback I received from people and gay organizations in the beginning.
What does 'Schwule Sau' mean? What is the song about (my German is really too bad)? In the booklet of the CD ('Phase1') there are some articles about gay bashing, sadly enough, 30 years later it is still actual. How do you feel about it? Still it's not that you can 'Live in Harmony', for sure not in Russia or in Africa!
"Schwule Sau" is a German term of abuse for gay people. The complete lyrics make fun about it how bad, ill, dirty and dangerous I am and tell everybody to get used to it. To me it's very important to be able to laugh about yourself. And you are right, even 30 years later the world didn't change so much. It's still very hard to live in a gay relation in most countries. There is still a lot to do!
Is Darkroom about safe sex? As I know what a Darkroom is and I know it's often the opposite of what safe sex stands for...
For sure it is. To remind people to play safe is nowadays more important than ever. I am afraid young people forgot about HIV just because it disappeared from the media but it's still there. To play safe is pretty simple! Play safe and live long and prosper.
How hard was it for you stating that you are gay in public? Can you tell us when you decided and how it worked out for you?
It worked out very well. As long as you are a bit self-confident its very positive. I can only recommend to come out as soon as possible. It makes live much easier.
'Tora Tora' is a Depeche Mode tribute on A. Matrix, a strange choice for a tribute cover, why this one?
I took it because I like the song. The "battle cry" totsugeki raigeki (misinterpreted as ToRa) fits to Gaytron pretty much.
You recently also played at the Familientreffen VIII, how was that? Are there more gigs coming? It has been at least 14 years since you last played with Gaytron in Belgium (Twieoo, Ghent), why did it take so much time?
I am too busy. I simply had no time for gigs. Usually I can't play more than 6 shows a year worldwide and you can imagine PNE has priority.
What can we expect on the BIM Fest? Will you be alone on stage? I honestly hope for a duet with Dirk Ivens or Johan Van Roy, is that possible as it was in the past?
At BIM Fest I will be supported by Kazim from Serpents. We will team up at BIMFEST, again. Kazim is a friend of mine for more than 20 years. He is very professional and he knows how my setup works.
Filip VAN MUYLEM
20/06/2014
---