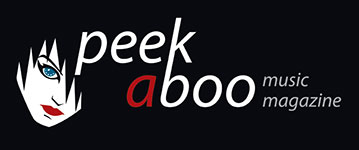 like this interview
---
SERPENTS
I always wish that people have more tolerance and treat each other as they want to be treated by others. That's my concept for a better world.
13/06/2014, Filip VAN MUYLEM
photos: © 1st by Angelika Laskowski , 2nd and 3rd by Filip Van Muylem
---
Serpents will play in Antwerp at the BIM-Fest. A lot of people were very happy with it, others who are not so close with the scene wanted to know about this band and Kazim was so nice to answer my questions! Some nice things got finally revealed!? For some questions Clause gave some extra and very useful information.
My classic starter: why this name?
K: To reflect threatening, fast and mystical music we choose Serpents as band name and because something with 'SNAKE' was not mystical enough, we choose SERPENTS.
Funny thing is that I also noticed a Blackened Death core band with the same name (2010) …
K: I think there are more. I know also heavy metal Band with the name THE SERPENTS, founded after 1988 and dissolved years ago.
You started in 1988, how was it? There is a big difference between now and then (also in personal staff of the band), right?
K: Stefan Kuboteit and I started SERPENTS and short after the beginning Frank Heiner and Nicole Altmann joined the band. Frank and Nicole were friends and we decided to work together. We learned a lot from Frank, because at this time he was doing electronic/synthesizer music for years. He had a project/band called 'SOLACE'. Nicole mainly joined us for live performances. But Nicole and Frank leaved SERPENTS and also Stefan began concentrating on his new band 'STATIC THRESHOLD'. At that time members of CYBER supported me for live gigs and Tanja Junkereit joined SERPENTS. I also sometimes work with Claus on SERPENTS material. Claus recorded and produces the SERPENTS album 'What is fear?', which was published by 'Out Of Line'. He will also support me for new SERPENTS material.
Some people were thinking that the Stephan who joined you in the early years was the same guy from Technoir (and live support for PNE), but it isn't …
No , totally different persons. TECHNOIR is Steffen Gehring and SERPENTS it is Stefan Kuboteit
How did you decide on the language or did it all happen in a natural way?
K: I would say 'it happens'. Sometimes German fits and sometimes it's English and maybe also other languages. I recorded Turkish tracks in the past as well.
How did you decide to work on a musical project?
K: In the beginning I was interested in new techniques like Synths, Drum computers and Sequencers. So we began playing with this stuff in music shops and later bought some of them. My first Synthesizer was a Yamaha DX11, a four operator FM-Synth. Years later I bought the Yamaha SY77 and the Yamaha SY99. The Yamaha SY99 is still used in our songs.
In 1989 you released the first demotape: "The Clock Strikes The Midnight". How was that and where did you record it?
K: The tape "The Clock Strikes The Midnight" was recorded at home with a 4 track tape recorder. Some of the songs on the 2nd side were recorded during SERPENTS live gigs in Hamburg. First we begun to copy the tapes at home and gave them away to our friends and later to sell them to others. The response was so huge, that we couldn't copy the tape at home anymore with our tape recorders. So the tapes were produced by a company to satisfy the demand. I think we sold about 800 copies of this tape.
How do we have to see the first gigs in Germany, in 1990? Was it in small clubs as supporting big bands?
K: The first SERPENTS gigs were on festivals and small clubs in Hamburg with bands like DE VISION, THE ETERNAL AFFLICT, CYBER, PARALYSED AGE. Later in Germany and Switzerland with PLASTIC NOISE EXPERIENCE, NOTSTANDSKOMITEE, THE FAIR SEX etc.
G.A. Records was your first label (sorry, unknown to me), can you say something more about it?
K: G.A. Records started with Compilations of Dark Wave and EBM Bands. We were on the first 'Art & Dance Sampler' and they asked us to also make a SERPENTS CD on this label. This is also the first label of Bands like PLASTIC NOISE EXPERIENCE, DER PRAGER HANDGRIFF,…
Claus: G.A.Records (Gothic Arts Records) was founded in 1991 by Jens Hüntemeyer. After the big success of Art & Dance 01 Jens signed several young bands. He started with PNE followed by Prager Handgriff, Serpents, Splatter Squall and Notstandskomitee. Jens was very active; he organized all our early gigs and all the promotion. A tricky job at a time without internet.
Das Zweite Leben became pretty fast your best known track, can you tell us more about how big it was and what the feedback was?
I' think 'Das zweite Leben' became famous, because it was on the '040 Hamburg Strikes Back' sampler. At this time the song was played a lot in independent clubs in Germany.
In 1999 you joined Out-of Line, did it change a lot for you?
Claus: It was totally different. GA records started from scratch and had no experience in the beginning. Out of Line was already a professional label and it was a good opportunity for a new Serpents release after 6 years of silence.
How and when did you meet Claus (PNE)?
K: Plastic Noise Experience and Serpents played together several times, so we met regularly. We also published our first CD's at the same record company Gothic Arts Records.
Claus: I think we met on a festival in Aurich, 25.10.1991 with PNE, Serpents, Das Kombinat and Calva y Nada. I still have video tapes from that show. It was our New Wave style phase when hairstyling took much longer that sound check and show....
Funny thing is that I always thought that 'Kill What Kills you' is coming from PNE.
'Kill What Kills you' is a song from the first SERPENTS CD 'Terminal Breath' 1993. Claus (aka PNE) has remixed/rerecorded a few more SERPENTS songs.
Claus: At that time we played some of these versions on our PNE shows as well because Kazim became already a member of my live crew.
I have never seen you on stage, so how does it feel like to hear this song in a PNE version (I very appreciate very much the PNE live version)?
K: I like the PNE version very much, but I think we never played this version on a SERPENTS gig live. We always played the original version from SERPENTS. But who knows…
In 2013 you launched new material, can we expect more in 2014?
K: Yes, we started recording new material. In 2013 I recorded two new songs as demos but this year we are recording a full length album. And I think it will be released later this year as there seems to be demand for SERPENTS gigs we are also planning to do a few more gigs next year.
How hard is it to make the difference as a band/project in our scene these days?
K: As there is so much material published from a lot of bands, it is very hard for me to find new music I like. Currently I like very much the new PNE album , the stuff from NO SLEEP BY THE MASCHINE, Gary NUMAN and SKINNY PUPPY.
I get so much crap from electro bands that it's hard to believe that good bands/projects get a chance as there is simply too much of them? They all sound the same or too much a copy of a famous band/project …
K: Yes I totally agree with you. There is material that seems to be the copy of the copy of a band that copied an old famous band. But there are also great new bands. You just have to invest more time to find this 'jewels'.
What do you mean with 'My heart will beat again'?
K: The song lyrics are very old, from the tape 'Until Eternity' and I've modified and rerecorded the song. For the present it means that I want to do more work on SERPENTS songs and live appearances in the future
You will play in Belgium at the BIM fest, a lot of people were waiting for that! What can we expect?
K: You can expect songs from all of our releases, a great show and great sound. The last SERPENTS gigs in Dresden Germany and Sau Paulo Brasil were great and I think it will also be great at the BIMFEST 2104 By the way: it's our first full length show in Belgium. On stage SERPENTS will also be supported by Matthias Bischoff (of the band CYBER).
Gaytron will also play at the BIM Fest; do you have a question for Claus?
K: No, everything regarding GAYTRON is planned and fixed for BIMFEST 2014.
How will it be to be on stage with 2 bands at same day? Does it happen a lot?
SERPENTS and GAYTRON will play on different days. But in the past SERPENTS shared the stage with CYBER a few times and mixed the songs of both bands. I liked this concept very much, because the music of both bands fitted perfect together. So it was a mixed show of two bands.
Any last words, things you want to talk about and share with the world (a statement, a dream …)?
K: I always wish that people have more tolerance and treat each other as they want to be treated by others. That's my concept for a better world.
PS: The first picture, on top of this interview, was taken by Angelika Laskowski - Her voice is also on the last PNE Remix of the SERPENTS digital album 'immer voran' (on the song: 'Erwache').
Filip VAN MUYLEM
13/06/2014
---