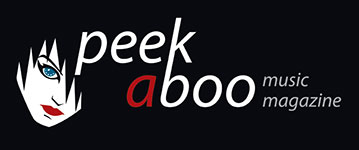 like this interview
---
SERPENTS
I think Serpents could have been bigger, if we had signed a CD/LP contract after publishing the first tape. It was the beginning of the dark wave and EBM movement in Germany, but we didn't.
26/04/2012, Jurgen VANVLASSELAER
---
Their debut album Terminal Breath was released nearly 20 years ago and, still a classic in it's genre, it's Dark Electro at it's best. Yes, they are still around, with a new album and gigs in the pipeline, we had a talk with the ever friendly Kazim Sarikaya, vocalist of Serpents.
Hello Kazim, can you tell us how everything started with Serpents? And why did you choose that name?
Serpents were founded in 1988 by Stefan Kuboteit and myself. And yes, it's been a long time. To reflect threatening, fast and mystical music we choose Serpents as band name. We began with a drum computer (Alesis hr16) and two Yamaha synths (dx11, dx7). After Frank Heiner joined the band we learned a lot, because at that time he had been making music for many years with his project Solace. Frank and I were doing vocals at that time and Stefan Kuboteit keyboards and guitar. We wanted to play live so Nicole Altmann also joined the band as keyboard and bass player. But Frank left the band due to the lack of time. So I was the only singer of Serpents. Nicole also left the band, and the sound of Serpents became darker and harder. We produced three tapes The Clock Strikes The Midnight , Until Eternity and L'age D'or. We also published songs on compilations. The tapes were sold a lot, so we got contracts for LP and CD production. But we didn't sign any contract, due to very strange conditions.
Were you in other projects before Serpents ?
No.
What is the current line up?
Der Kazim, Der Claus, Der Arbeiter (non human), Das Tier (non human).
How did you meet Claus (Kruse from Plastic Noise Experience)?
Plastic Noise Experience and Serpents played together several times, so we met regularly. We also published our first CD's at the same record company Gothic Arts Records.
As preparation for this interview I listened to your first two albums Terminal Breath and What Is Fear? again! Both still sound fantastic btw. I never understood why Serpents didn't become bigger. In your opinion, what went wrong? Lack of promotion?
No I think it was because we published the first CD a few years too late and didn't release so many CD's/songs. I think Serpents could have been bigger, if we had signed a CD/LP contract after publishing the first tape.
It was the beginning of the dark wave and EBM movement in Germany, but we didn't.
After 11 years you decided, in 2010, to release a new (digital only) Serpents album (Immer Voran!) again. Why did you wait so long?
There are a lot of reasons why we took so long for a new CD. First of all my first job consumes a lot of energy and time. Secondly, the change of the equipment. In the 90's we had a lot of hardware synthesizers, drum computers and so on. Now we develop nearly everything with computers and software synthesizers, software drums and software samplers. The first songs developed with the new equipment didn't sound as expected, so it took a long time for me to get the new Serpents sound. Another reason was focusing on Plastic Noise Experience for remixes and concerts in the past years. I've been a live member of Plastic Noise Experience since the year 2000, behind the FOH or playing keyboards and sampler.
How was the response to that (excellent) album?
The response was great, mainly from Russia, because the CD was distributed there illegally, via rapidshare and so on :-)
Are you working on new material?
At the moment I am re-mastering the second album What Is Fear? and doing some remixes as add-ons. It will be published this year. After that, new material will be recorded at the end of the year.
Is it more fun to make music in 2012 than back in 1993?
Yes, because the possibilities are so huge with the current equipment. In the past everything was so expensive for us and we had to choose which equipment was necessary.
In 1999 you played at the Eurorock Festival in Belgium with Plastic Noise Experience. I remember you performed a few Serpents tracks, which was a nice surprise. Do you remember that gig?
Yes. At that time we thought it would be a good idea to present a few Serpents songs live.
Do you still perform live with Serpents?
Yes the last concert was 2011 in Germany, Dresden at " Dark Benifiz For Kidz ".
What are the future plans for you and for Serpents?
We are planning a new CD next year and a few concerts.
Great news indeed! We look forward to that and thank you for your time!
Jurgen VANVLASSELAER
26/04/2012
---