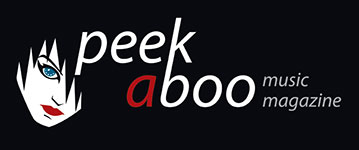 like this interview
---
THE KLINIK
We always prefered to be the underdogs and do what we really like to do without making compromises.
22/03/2012, Jurgen VANVLASSELAER
photos: © Marquis(pi)X
---
On Saturday 24th of March a new edition of the Beverwave Festival will take place in Beveren, Belgium. Legendary Belgian band The Klinik is one of the bands that will set the place on fire. We had a little chat with Peter and Dirk.
Hi guys, first of all , how is Marc Verhaeghen doing these days?
Still not in a very good condition. I was hoping on some progress but I guess it will take longer than we thought. The dark demon is not beaten yet.
Dirk, you started writing tracks for a new Klinik album with Marc. What will happen now? Will you finish the album with Peter or is everything put on hold for the moment?
Dirk : Right now the album is half finished and I am in need of more musical outputs from Marc to continue, but at the moment it's hard to say how or when. Of course I would like to see the album come out in the near future but on the other hand, it's been sooo long since we released something that only the best is good enough and then I'd prefer to wait a bit longer.
Peter, how difficult is it to stand in for a legend like Marc?
Peter : First of all, I'm NOT replacing Marc! I was already their sound engineer and taking care of background video for the live shows, when Dirk asked me to join the band and fill the gap on stage while Marc is unable to tour with The Klinik. I try to believe no-one is replaceable, certainly not the legendary Marc Verhaeghen! :-)
Dirk : Now we are two on stage, the moment that Marc returns we will be 3 as Peter is now a definitive member of the band.
You will be playing at the Beverwave festival in a few days. What can we expect - a 'best of' set or can we expect something new?
Yes, we will play the songs that are most known and which the people like, plus some new material. Our experience is that you can't play too many new things - we all want to have a good night out.
Dirk, how does it feel to finally be respected as an artist ? I mean, in the 80's and early 90's the (Belgian) press never gave you the recognition you deserved and now you are considered to be a legend in electroworld.
And even then it's relative, a legend is too much honour ha! ha! We always preferred to be the underdogs and do what we really like to do without making compromises for such a very long time , and with all of our projects. I guess I'm a lucky man that can work with people like Peter and Eric, people who still have the same spirit and drive for so many years, and the end is not there yet.
You both played all over the world with all your projects. What was the weirdest place you ever performed?
Peter: One of the weirdest places I remember was in Belgium! The bass player of one of my first projects organized a gig somewhere in the outskirts of Brussels where only a few distant farmhouses could be found. In fact I think we ended up playing on a lorry between the hay stacks in front of a very enthusiastic, yet somehow 'strange' crowd. The majority was female, sexy and making out in front of the stage! It was only after the gig we found out it was a private gay birthday party, something our bass player 'failed' to mention, lol!
Dirk: For me it must be a Dive concert in "Club Fuck" in Los Angeles , the name says it all :-)
A Klinik performance is still a great experience. What is your favourite live track and why?
Peter: Being a The Klinik fan from the beginning I love all the songs we play. But I specifically like the new tracks because they sound fresh and still very The Klinik. When you see the crowd go crazy, you must love the songs you play live I think.
Dirk : I can agree with that, most of the songs have a different atmosphere, therefore it's hard to choose but Walking With Shadows has been a favourite for a very long time because of how the song structure builds.
Dirk, I know you are a big Suicide fan. Have you ever had the chance to work with them?
Dirk: I released, on my Daft label, a solo CD from Martin Rev and with Sonar we played together with them at Hof ter Lo some years ago, a very special evening.
Peter: Indeed a special evening, also because after Dirks recommendation to the band, they asked me to do their live sound that night at Hof Ter Lo. It was great honour and experience to play the delays on legendary songs such as Ghostrider and 'Rocket USA :-)
What are the future plans for The Klinik, Dirk Ivens and Peter Mastbooms?
Dirk: Eric and I just finished the recordings for our new Sonar album Cut Us Up, from Dive there's a box coming out on Out Of Line and off course I hope to continue working on the new material from The Klinik and play as much as possible with all of our projects!
Peter: Well, as you might know I started up a new project called The Juggernauts and I'm very happy with the progress and massive feedback so far. We play our first show on the Rewind Easter Fest in Ghent on April 7th and one on the Industrial Booom Festival in Budapest on 28th of April. More gigs are being confirmed as we speak! Me happy! ;-)
Thank you for your time and see you at one of the many festivals!
Jurgen VANVLASSELAER
22/03/2012
---