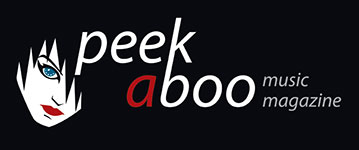 like this interview
---
MILDREDA
Mildreda is like talking in my mother language again, as the dark electro tunes comes out very naturally…
20/03/2012, Filip VAN MUYLEM
---
In the early 90's Jan Dewulf started up a dark electro project, called 'Mildreda'. I saw him in his early years (in JOC 't Kompas, St.-Niklaas), playing on stage and felt the urge to interview him. It would be his first interview, I had a good feeling about this band. I really felt that this one could make the difference...
Hello Jan, tell us more about the name 'Mildreda' …
Named after a Flemish saint, it expressed my former obsession with religion. It was an always returning inspiration, both for the main themes of my songs, and for the image of the band.
You played as support gigs for bands like Plastic Noise Experience, Terminal Choice, Covenant and VNV Nation. Can you remember any nice stories from back then?
It was a fun and exciting period. But apart from a healthy dose of ambition, we were also driven by a certain naivety. Things were a bit overwhelming back then, not to say often rather Spinal Tap-ish, as we were youngsters playing with the big ones all of a sudden. It was of course a privilege too, meeting all those artists from whom we learned quite a lot.
I read that the lack of a label deal and the lack of good studio gear was the reason why you decided to set the project on hold. But you worked a complete studio album out with Heyaeb as producer and live keyboard player. A strange period for you?
I met Joachim that very same night you interviewed us for the first time after the Pierrepoint gig. We remained friends ever since. There was indeed a serious lack of decent studio gear in those days for Mildreda, while Heyaeb was far more better equipped. So I put things on hold for Mildreda while I teamed up with Joachim to do some additional production. In that period we both learned a lot about synths and production. It was a time when software developed very fast. While it was for simple sequencing in the beginning, it evolved slowly to the immense virtual production possibilities we know today. It was very exciting to make music in those days and evolve together with it. And with Heyaeb, I had a fun time doing all kinds of crazy shit.
With Diskonnekted you found a label, worked out a lot of albums, did a lot of gigs...
As I evolved as a producer and because my studio setup became more interesting as well, I also found myself with other musical interests than when I started Mildreda. It didn't feel right anymore to do the darker music and the dark distorted voice. That's why I started Diskonnekted, and the rest is history. As we speak, the fourth Diskonnekted album sees the light of day (May 18th).
You restarted Mildreda just for fun (in November 2009) and when your biggest hero tells you to go on, you did so. Tell us all plz.
It started as a fun one time only event indeed in November 2009: Mildreda's reunion gig on the birthday-party of DJ Chesko in the attic of The Klinke (Ostend). Dirk Ivens was playing records that night, and suggested to continue with Mildreda for real. I remember his opinion stating that it's better to trigger different styles, finding challenges in each of them, than to focus only on one project. And as it made sense indeed, I felt motivated again to revamp Mildreda. I rediscovered my interest in dark and hard music and felt like shouting again.
You are coming close to the final remix on the new Mildreda album. You didn't do it alone.
A first EP is indeed being finished as we speak, although I have to state that Mildreda is and will always be only me in the studio, while on stage Gwenny joins me to do several things: keys and percussion. Which was actually another motivation to continue with Mildreda: doing things without making ANY compromise. Diskonnekted on the contrary functions as a band. There are different characters, opinions and ideas for which we have to make compromises all the time. With Mildreda I wanted things to be simple: I write the music, and when we have to perform, Gwenny and I just jump in the car and go.
Do you have a record deal now?
Not yet, but we're working on it. I am finishing about six final tracks and I'm preparing them for final mastering. And then we'll see what happens.
What are the lyrics about, on the new album?
Some tracks are revamped old ones and I kept the original lyrics. It's my own salute to my early days. But in general I am inspired by how the big and hostile world shakes my little inside.
You'll play at the Shadowplay festival, is it possible that Dirk Ivens will join you on stage (I know he has a habit of joining a band on stage for one song)? Or maybe Joachim from Heyaeb?
No, I won't invite anyone actually. The reason is again that I want things to be simple. So it will be just me and Gwenny. Supported however by visuals from visual artist Ishoothorizon.
How do you see yourself at that gig, with once again a lot of heros from your past?
I am very happy to be part of such an amazing festival. I really think the line-up is amazing. I am thankful to Bernd and his team for giving us this opportunity. I also want to thank you for the chat. I remember you were the first to spontaneously interview Mildreda for Dark Entries back in the very early days. It was cool to have the attention. So thanks for the support since the very start!
Sometimes it's better to let it all rest and come back on it, later on, when it all feels right... Can I describe the Mildreda story like this? How does it feel anyway after leaving it for so long?
It feels good. And right. With Diskonnekted I often have to struggle to finish a song because they are often very complex incorporating different styles and techniques. Things go much smoother and more spontaneously with Mildreda. It's like talking in my mother language again, as the dark electro tunes comes out very naturally.
I heard a few songs (demo's) and so far it's clearly a big step forward. But I'm wandering: how tiny is the difference with Diskonnekted (if you forget the voice, which is on Mildreda much more agressive)?
I really don't feel like Mildreda is just me singing in another and harsher way. The music is way different as well. I work with different sounds, more old school if you like, and I refuse to use any modern dance influences while that's what Diskonnekted is all about: incorporating all the possible new styles out there. Mildreda on the contrary is much more conservative in its sound.
Maybe on Diskonnekted's "Old School Policies" there was a slight tendency to sound a bit darker and even harsher, but still, Diskonnekted is definitely a different story where the main plotline is breaking musical boundaries.
I feel anger and energy in the new songs and with title's as 'Erazor' and 'Aborted' it feels like something is going on?
I want to express a certain feeling with the music and the words have to support that feeling. Take "Erazor" for example which is in fact just a little note from Nabokov to his family (knowing that he was about to die) to destroy his manuscripts. These words, who were just a side note written on a paper, were the perfect fit. So don't expect a deeper meaning, but a rollercoaster through dark thoughts instead.
What is the main story for the new cd?
It will be a dangerous trip through different dark moods. Not sure if there's light at the end of that tunnel.
Filip VAN MUYLEM
20/03/2012
---