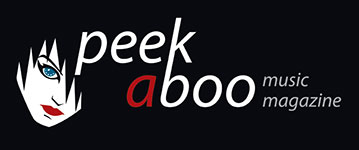 like this interview
---
MILDREDA
Those who are missing the sounds from Numb, Placebo Effect or Will these days can be happy as with Mildreda, you got it back.
05/05/2011, Didier BECU
photos: © Marquis(pi)X
---
Along with Spectra*Paris, Sonar and Der Klinke, Mildreda are part of Friday the 13th at De Kreun in Kortrijk.
It looks like life will be quite hectic for founder Jan Dewulf as some months later he will be on stage with his other band Diskonnekted at Shadowplayfestival, also in Kortrijk. But first we are thrilled to know more about Mildreda.
Hello Jan. Mildreda is your firstborn, is it also your favourite child? We know you these days as the man behind Diskonnekted. What's the difference between Mildreda and Diskonnekted?
A good father loves all his children in an equal way. I know it is something like a cliché but I really do mean it if I tell you that all bands are important to me. I also am aware that both bands tell a different story.
Diskonnekted is a band in where different genres can find their way where as I keep Mildreda linked to the dark electro-sound.
Lemongrazz is my hobby-project where I come up with chill and ambient, now and then with some 'Balearic' trance included, but you will only see me doing that if the sun shines.
With Mildreda you were in the middle of the tape-culture, how do you see that now?
Back then, all the ways to make music were more limited. When I started making music, music software was just born. It was then hardware that mattered and quite expensive, especially if you are a teenager. After a month of cleaning dishes, I bought with the earned money a keyboard and a mixing panel and recorded all my songs in one take. All done in my bedroom. The tape culture wasn't just some ideology, but something you had to accept as there was no other way. Let someone say the opposite…
But I was ambitious enough to add some extras to it and so I started a real tape label, all from my bedroom. One day Side Line-magazine called Cyberflesh Productions one of the most interesting tape-labels.
So the good old times weren't better?
No. It would be wrong to romanticize all that amateurism from those early days. It was even in the first place quite frustrating that you were bounded to the limited possibilities. But it was a good learning school and I am very glad that through this I am able to control synths, samplers and sequencers. A good training-school which laptop-musicians are skipping these days.
And the music itself? Proud of it or do you think it could be better?
The feeling is kind of double. I am proud that I created my own sound and could convince people with one keyboard only. You better know it was the kind of keyboard which has been used to entertain some matures on a bus, so I think that's more than an achievement!
But as said there's the other side as if I had back then more possibilities, I guess Mildreda would have been bigger in history.
And the fact that you're Belgian, does that count too?
Do you think it has something to do with it? Personally, I think not. Once, Belgians were in the spotlight of the scene: The Klinik, A Split Second or Front 242 to name few. Everybody was looking at us but in Germany they built a very solid environment where labels, magazines and bands could grow. Belgium skipped that part. Of course there were organizations around but all the goals got destroyed as they saw each other as enemies. So I guess it's not only Mildreda that missed the boat.
You were 14 when you started, that's quite young…
When I heard Metallica, I immediately knew that I wanted to be a rock star. Luckily enough I kind of changed my musical tastes but the ambition was always there. The inner force to create something that is your own just because you feel the inspiration is there. So why? Mika knew the answer as he was just saying : "Because it has to be".
Concluding that music means everything for you?
It is a very important item in my life though.
You also got in touch with Dirk Ivens and Johan Van Roy. How did these contacts happen?
I gave them a tape and they were so nice to react to that. In fact, they were very nice as that first tape I gave to Johan wasn't exactly a masterpiece. But he was so kind to give his comments and remarks that make you help getting stronger. No, it were those times in which e-mail didn't exist: everything was done in letters!
Dirk put 'Even dogs in the wild' on a compilation and Johan used Mildreda twice for a compilation on his own Code Records.
By the way, it's again Johan who helps me again, as soon there will be a song by me on some compilation on Out Of Line that's been compiled by Johan himself.
You never got jealous as they were successful?
No, not at all as they deserved their success. And after all they often supported me.
And now Mildreda are back, where did the decision came from?
At first we did it pure for fun, it was a reunion at the youth club De Klinke, but now it's because I'm having ambitions and because I like to. Besides, I still like dark electro.
With Diskonnekted I always missed the opportunity to come up with something dark but with Mildreda it feels like it's the ultimate way to let myself go…and that's a good thing! Besides, I feel a lot of stress inside Diskonnekted, so for me Mildreda is really a welcome breath of air: everything is allowed today.
But you never got the fear that this could be negative for Diskonnekted?
Diskonnekted and Mildreda have each an own story to tell and these two stories differ a lot. Maybe Mildreda is the contrary of what Diskonnekted is. No modern sounds, no new synths or hip tips. Those who are missing the sounds from Numb, Placebo Effect or Will these days can be happy as with Mildreda you got it back.
So to answer this question, Diskonnekted or Mildreda are totally independent. So it's not a side-project that turns out to be a project like you see sometimes in the scene.
Any plans for cd-recordings so far?
Yes, we kind of finished six songs. Once the newest Diskonnekted got finished, I will concentrate myself on what we can call the first one from Mildreda.
Soon you will be on stage in Kortrijk, what can we expect?
I got the support from Gwenny on keyboards and Mika (This Morn' Omina), who helps me in the studio for the post-production and on stage he will add some extra percussion.
With a healthy dose of exaggeration and bombast we are planning to bring you some dark electro.
Funny we can produce those dark sounds on a Friday the 13th this makes it special for Mildreda.
We are wondering if Jason will be there too. Anyway, we're sure that Der Klinke, Spectra*Paris and Sonar will be at De Kreun in Kortrijk that day, and we hope you will be there too!
Didier BECU
05/05/2011
---
Dag Jan, Mildredra is jouw eerste geesteskind. Is het ook jouw lievelingskind? We kennen je tegenwoordig ook van Diskonnekted. Welk verschil zit er tussen Mildreda en Diskonnekted?
Een goede ouder ziet al zijn kinderen even graag. Het lijkt een boutade maar ik meen het ook: ik vind beide projecten eigenlijk even belangrijk. Maar ik waak er ook over dat beide projecten elk een ander verhaal vertellen. Terwijl Diskonnekted de horizonten van de muziekgenres aftast, blijf ik met Mildreda bewust binnen het veld van de dark electro radar. Op die manier kan ik beide verhalen even spannend houden. Er is trouwens ook nog een derde verhaal: Lemongrazz is mijn hobbyproject waarmee ik frisse chill en ambient maak met occasionele zijsprongen naar 'balearic' trance. Maar dat doe ik alleen als de zon schijnt.
Met Mildreda zat jij ook middenin de tapecultuur, hoe kijk jij daar nu op terug?
De middelen waren vroeger op alle vlak beperkter. Toen ik muziek begon te maken stond muzieksoftware nog absoluut in de kinderschoenen. Hardware was nog de norm en was bovendien erg duur. Zeker als je nog een tiener bent. Ik kocht me na een zomermaand schotels wassen naïefweg een keyboard en een mengpaneel en nam mijn nummers rechtstreeks in één take op. In mijn slaapkamer. Die tapecultuur was dus geen ideologie, maar een simpele noodzaak. Laat niemand iets anders beweren.
Maar ik was ambitieus genoeg om er toch een sausje over te gieten en een heus tapelabel op te starten, vanuit mijn slaapkamer dus. Side Line noemde Cyberflesh Productions ooit 'the most interesting tapelabel'.
Om het maar op de man af te vragen, was het vroeger allemaal beter?
Neen dus. Het zou fout zijn om het geklungel van vroeger te willen romantiseren want het was in de eerste plaats frustrerend omdat je met de beperkte middelen vaak met je rug tegen de muur stond. Maar het was niettemin een rijke leerschool en ik ben blij dat ik synths, samplers en sequencers daardoor nu goed meester kan. Het is een leerschool geweest die de jonge laptopmuzikanten tegenwoordig overslaan.
Al die oude opnames, hoe kijk jij daar nu op terug? Iets van het kon beter of echte trots?
Het gevoel is dubbel. Ik ben trots dat ik met één keyboard er toch in slaagde om een eigen geluid te creëren en mensen te overtuigen. Het was het soort keyboard, moet je weten, dat doorgaans wordt gebruikt om een bus oudjes te entertainen met schlagermuziek. Op zich een prestatie dus. Maar het wringt ook, want had ik vroeger meer mogelijkheden gehad, stond Mildreda wellicht nu dieper in de geschiedenis gegrift.
Nooit gedacht dat je met Mildreda verder kon staan, moest je geen Belg zijn?
Zou 'Belg zijn' er iets mee te maken hebben? Ik denk het niet. Ooit stonden Belgen centraal in de scene: The Klinik, A Split-Second, Front 242, noem maar op. Iedereen keek naar ons, maar Duitsland was sneller en beter in het 'zich organiseren' en wist in de jaren '90 snel een professionele en solide omgeving uit bouwen waar labels, magazines en dus ook groepen konden groeien. België heeft die boot gemist. Er waren initiatieven hier in Vlaanderen, maar die werden door onderlinge concurrentie steevast genekt. Dus niet Mildreda heeft een boot gemist, maar België in het algemeen.
Eigenlijk begon jij wel zeer jong in de muziek. Ik bedoel 14 is piepjong, hoe kwam dat?
Toen ik Metallica hoorde, wist ik het meteen: ik word later rockster. Gelukkig is mijn muzikale interesse ietwat verschoven maar die prikkelende ambitie is er altijd geweest. Een innerlijke drang om zelf iets te willen maken omdat je de inspiratie nu eenmaal voelt kriebelen. Dus waarom? Mika wist het tussen pot en pint eens goed samen te vatten: "Omdat het moet!".
Moet ik daaruit besluiten dat muziek alles voor jou betekent?
Het is inderdaad vast en zeker een belangrijk deel van mijn leven.
Jij kreeg ook de steun van Dirk Ivens en Johan Van Roy. Hoe kwam jij met die mannen in contact?
Ik draaide een cassette in hun handen en zij waren zo aardig daarop te reageren. Bijzonder aardig eigenlijk, want die eerste tape die ik Johan ooit meegaf, was niet echt sterk te noemen. Toch stuurde hij me vriendelijk zijn mening en opbouwende opmerkingen. E-mail bestond nog niet: alle contact gebeurde per brief!
Dirk plaatste een nummer op de compilatie 'Even dogs in the wild' en Johan plaatste Mildreda tot twee maal toe op een compilatie van zijn Code records.
Nu is het trouwens opnieuw Johan die me steunt: binnenkort prijkt een nummer op een Out Of Line compilatie die hij samenstelde.
Nooit geen vorm van gezonde jaloezie tegenover hun gehad?
Ik gun hen het succes van harte. Bovendien hebben ze me al vaak een duwtje in de rug gegeven.
Nu is Mildreda terug, vanwaar kwam die beslissing nu?
Aanvankelijk voor de lol op een occasionele reünie bij Chesko in De Klinke, maar nu omdat ik goesting en vooral veel ambitie heb. Ik houd ook nog steeds van donkere electro. Met Diskonnekted miste ik eigenlijk de mogelijkheid om voor dat soort gedonder te zorgen. Met Mildreda kan ik me nog eens goed laten gaan. En dat is plezant. Bovendien komt er bij Diskonnekted ondertussen ook veel stress en verwachtingen bij alle betrokkenen bij kijken. Mildreda is wat dat betreft een verademing: alles kan en mag opnieuw.
Nooit angst gehad dat dit nefast op Diskonnekted kan werken?
Diskonnekted en Mildreda vertellen elk hun eigen verhaal en die verhalen verschillen grondig van elkaar. Mildreda is zowat de tegenpool van Diskonnekted. Geen moderne geluiden, nieuwe synths of hippe trucjes. Voor wie de sound van Numb, Placebo Effect of Will heeft gemist mag content zijn: wij halen het met Mildreda opnieuw boven.
Diskonnekted en Mildreda zitten dus elk in hun eigen vaarwater. Het is dus zeker geen zijprojectje dat een kopie zou blijken van het origineel. Want dat kom je in de scene wel eens tegen.
Zijn er plannen voor cd-opnamen?
Jawel, ik heb al een zestal nummers min of meer afgewerkt. Eenmaal de nieuwe Diskonnekted is afgewerkt, zal ik me concentreren op wat uiteindelijk de eerste van Mildreda zal worden.
Binnenkort sta jij in Kortrijk op het podium, wat kunnen we verwachten?
Ik laat me steunen door Gwenny op toetsen en Mika (This Morn' Omina), die in de studio ook voor de post productie zorgt, zal opnieuw postvatten om live voor extra gedonder op percussie te zorgen.
Met een gezond gevoel voor overdrijving en bombast willen we donkere electro door de boksen laten knallen. Dat we op een 'vrijdag de dertiende' onze duistere sound op een publiek mogen loslaten, is eigenlijk bijzonder fijn voor Mildreda!
Didier BECU
05/05/2011
---