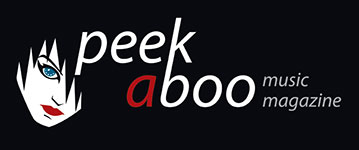 like this interview
---
SUDETEN CRECHE
Many things in this world are cyclic and musical taste is one of them.
21/04/2011, Didier BECU
---
Due to popular demand Sudeten Creche are currently on European tour. Those who are familiar with the minimal synth scene will know the importance of this band who is one of the first bands to come up with this synth sound. We talked with this influential band and with a big thank you to Lieven Deridder from Walhalla Records who made this possible.
Please tell us who Sudeten Creche are.
Paul Carlin – Vocals, Synth, Guitar
and Mark Warner – Vocals, Synth, Guitar, Programming
In the past also Baz Voce (Guitar, Synth) and Tim Wharton (Bass)
Now your type of music is described as minimal synth. Many bands told me that in the early 80's this term didn't exist and that it sounded minimal as they had no money at all. What do you think?
The term didn't exist then to our knowledge and many bands outside of the mainstream were just labelled "Alternative". However "Alternative" as a genre was very wide and encompassed many of today's sub categories. A lack of money would be a very good reason for bands to be minimal. We certainly didn't have much money for equipment when it came to writing our songs, yet when in various studios, we had ample opportunity to enhance our work but we chose to keep it simple and uncluttered. We both come from a background of being influenced by simple, but powerful music, and also our taste in Art reflects this. It is part of our enduring ethos that powerful statements can be constructed from simple forms.
In terms of popularity, how do I have to see Sudeten Creche?
We think it is fair to say Sudeten Creche has always been cautious of popularity. We created music we liked then and now. For us it is always more important that we like what we do. It is a nice affirmation for us to find the others like it as also.
Do you have any idea why so many people are going back to these sounds and what do you think of this revelation?
Many things in this world are cyclic and musical taste is one of them. There are new generations of listeners for whom the music of the early 80's is new to them. Maybe the Internet plays a large part enabling people to explore music far more quickly and easily than in the past. It also enables people to find recordings that were only available for very short periods when originally released.
To ask it in a more direct way: was the past better as it is now?
The past is a different country. We did things differently there. Was it simpler? No, it was just a simpler time in our lives. Was there more opportunity? No, then as now, we make our own opportunities. Was it better then or today? No, it is just different.
Do you listen to that sort of music yourself?
Yes, we have a very wide range of musical influences. Some are in the "Minimal" and "Electronic" classifications. That said, our main influences have a common thread of simplicity and elegance to them.
People who are into minimal are usually real record collectors. Are you too?
We have collections of records, CDs, tapes and MP3's but to say we are collectors would not be true. We buy what we really like to listen to but have no desire to own everything by any particular artist. Do we own very rare recordings? Yes of course. We have been buying music for nearly 40 years. Due to our connections with many major and influential record companies and artists we have been privileged to have gained many recordings that would be considered very rare by a collector. However it is not the rarity but the connections to people, some of whom are no longer with us, and the memories they engender that makes these precious to us.
When you were around, you had the press like Sounds, NME or Melody Maker. Today that's only a memory and there is no press these days. Do you think that's a good thing or not?
We certainly think there was a more extensive and journalistic music press in the '80s. There used to be a very clear distinction between what we'd call 'serious' music magazines and the more populist 'glossies' that are aimed at the younger end of the market. We do miss the gravitas that the likes of Sounds, NME and Melody Maker had in those days. Now, of course, the rapid availability of news and written material online has de-emphasised the printed form. Certainly in mainland Europe and the USA printed music magazines still exist such as Skug, Mojo, Rolling Stone, and The Wire for example. It is probably true the splintering of the "Alternative" genre has fostered many sub-genre magazines. We think it is good that the specific interests of individuals are served and that the control of mainstream media by the industry is less powerful. We tend to read more niche publications now.
Why did you decide to start again?
We simply decided to continue where we left off previously. Our break had more to do with our being in different parts of the world throughout most of the 1990s. It was not until about 2005 that we were both back in the UK and in 2006 we picked it up again. Shortly after we resumed we became aware that there are a considerable number of people out there who have followed us in the '80s or have discovered us after we went quiet. We had, and still have, a lot of songs to complete and most of it now need to be re-recorded due to the age and deterioration of our early tapes. We always had a plan to record and release a Sudeten Creche album and also play live again. With the 2011 European tour dates we have made one of these goals happen and we anticipate the album will follow quite soon after.
With the career you had in the past. If you could do it all over, would you do it the same way?
That is difficult to answer. To say no means that some major parts of our lives would not have happened. Of course with hindsight there are a few decisions that we would probably do differently but this is all academic really. We are where we are because of the choices we made, and we are happy to be where we are.
I know it might be a "dirty" question, but do you think you can capture the old sound or is that not a goal at all?
If you mean in terms of our live performance then yes absolutely. We have spent a lot of time tacking down equipment and making the recreation of some of our original tracks possible. However we are not slavishly sticking to those sounds and some songs are being upgraded. Our more recent work is the natural progression of our earlier work.
What's your favourite record of all time and please state why.
Mark: That is a difficult one to answer and changes with time. It might be Elegant Chaos (J. Cope) or Talking Heads Burning Down the House or the B52's Planet Clare. In 5 minutes it might be D.A.F. Verschwende Deine Jugend or Oxy. There is just too much good music to choose from.
Paul: Atmosphere by Joy Division.
With whom wouldn't you mind to be alone with in an elevator for 8 hours and what would you do then?
Mark: This week it is Christopher Isherwood. After 8 hours I would need something to eat, so I would look for a restaurant and a toilet!
Paul: An elevator engineer – I'm a little claustrophobic. Escape.
Didier BECU
21/04/2011
---